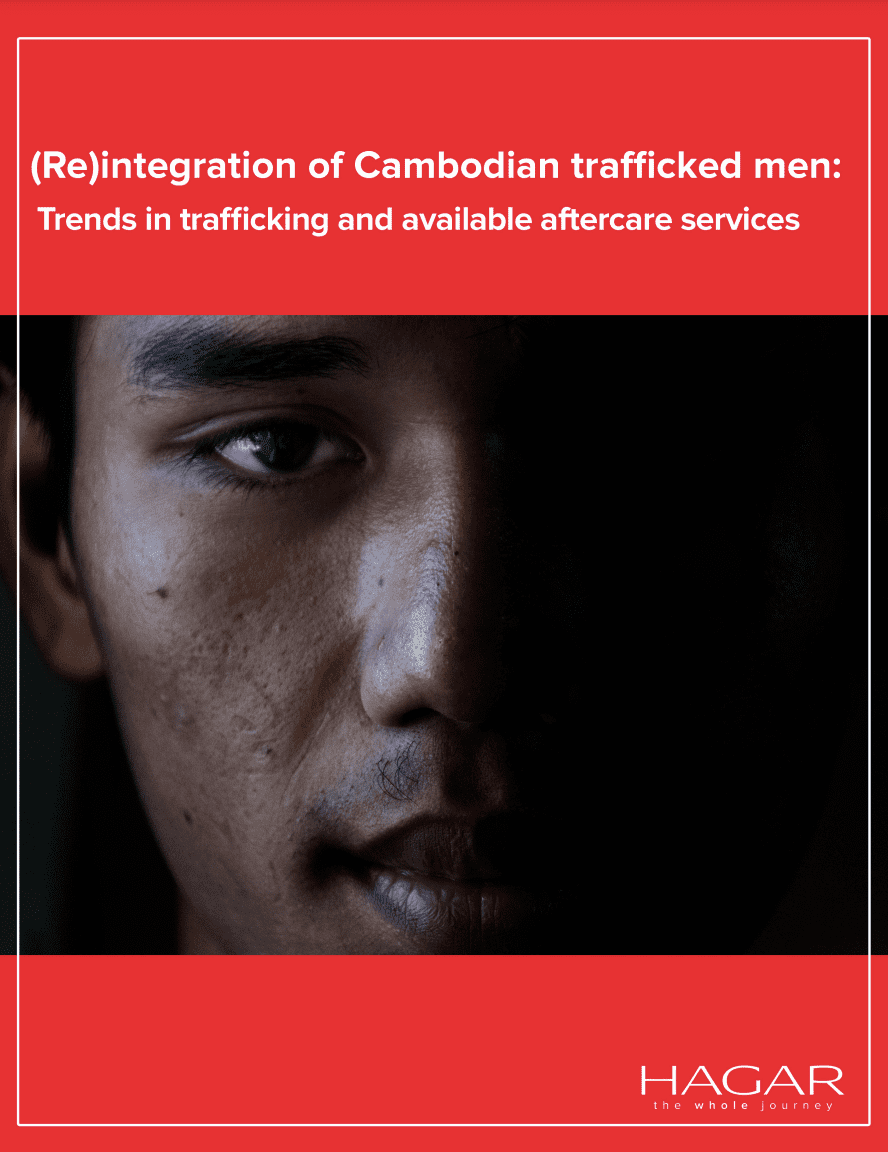 (Re)integration of Cambodian Trafficked Men
Executive Summary
Men constitute a significant proportion of the identified victims of trafficking in Cambodia. While there is no coordinated database of victim numbers, between 2011 and 2014, males compromised 59 percent of trafficking victims assisted by the Counter Trafficking in Persons Program Phase II (CTIP II), and more than 88 percent of those assisted by the International Organisation for Migration (IOM) Cambodia. On average since 2012, CTIP II has assisted 160 male victims of trafficking per year. It is likely that thousands more go unidentified. Yet there remain limited (re)integration services for males, particularly for adult men. A 2013 study of 78 male victims of trafficking in the Greater Mekong Subregion (including 27 Cambodians) found that only 10 received comprehensive assistance. A recent study of Cambodian trafficked fishers found that most received legal aid but little other assistance, despite survivors actively seeking support.
The aim of this research is to inform providers who seek to fill the gap in aftercare for men. The research is based on analysis of existing literature and data from service providers, plus interviews with 33 key informants and interviews or focus groups with eighteen survivors of trafficking. The report covers the following topics:
Trends in trafficking of Cambodian males, with a focus on trafficking to fishing vessels
The (re)integration needs of survivors
(Re)integration of males and existing services in Cambodia.
This research fills a gap in research on trends in trafficking of Cambodian men. In addition, it is one of only a few studies exploring (re)integration for survivors of trafficking to fishing vessels.
Read more here.