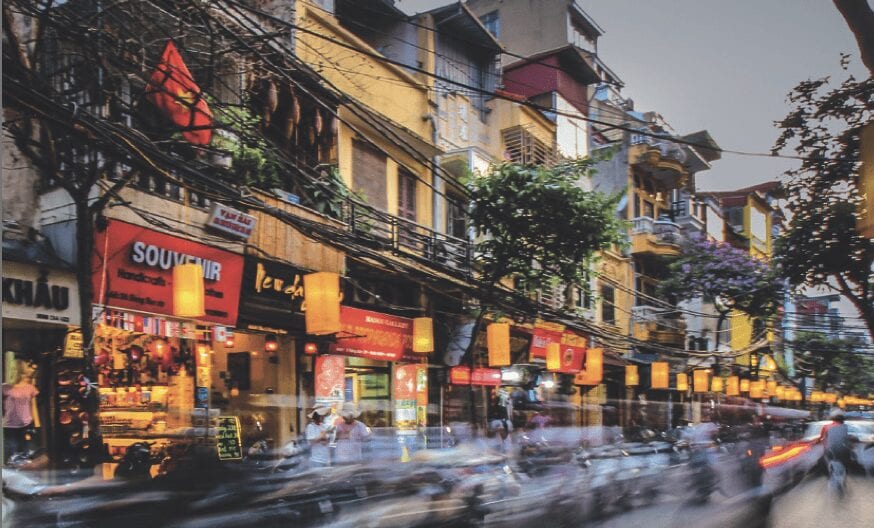 Precarious Journeys: Mapping Vulnerabilities of Victims of Trafficking from Vietnam to Europe
This research was conducted by Every Child Protected Against Trafficking (ECPAT UK), Anti-Slavery International (ASI) and Pacific Links Foundation (PALS). Over one and a half years the research investigated the issue of human trafficking from Vietnam to the UK, and through Europe; specifically Poland, the Czech Republic, France and the Netherlands to the UK. This report summarises the main findings of the research. It highlights that whilst there are many vulnerabilities which result in a person leaving Vietnam, vulnerabilities are not inherent in all Vietnamese migrants. Situational and contextual factors can increase vulnerability and risk of trafficking across all aspects of a migrant's journey from Vietnam to Europe.
In recent years, human trafficking from Vietnam across Europe to the UK has gained considerable attention from the UK public, the UK government and NGOs working to protect the rights of vulnerable victims of trafficking. Motivated by previous reports highlighting an increase of Vietnamese children and adults forced to grow cannabis in the UK or exploited in nail bars, combating human trafficking (or modern slavery) of Vietnamese people has officially been prioritised by the UK government. This is in part due to the consistently high number of Vietnamese nationals reported as potential victims of human trafficking via the National Referral Mechanism (NRM), the UK's system for identification and protection of victims. The figures from 2009-2018 show that 3,187 Vietnamese adults and children have been identified as potential victims of trafficking. For the past few years, both Vietnamese adults and children have appeared within the top three nationalities of those identified as potential victims of trafficking in the UK.
Despite the growing body of research on human trafficking from Vietnam and the UK Government's renewed commitment to combating modern slavery, vulnerable Vietnamese adults and children continue to suffer exploitation at the hands of traffickers throughout Europe, including in the UK. Identification, protection measures and support for victims are often inadequate, increasing the vulnerability of migrants. Many Vietnamese victims of trafficking transiting through European countries experience long and arduous journeys. They are abused and exploited through forced labour or sexual exploitation, often at the hands of European gangs and traffickers. In many cases, victims are coming to the attention of authorities in European countries, but authorities fail to identify them as victims of trafficking; seeing them as irregular migrants or criminals. Significant numbers of Vietnamese children who come to the attention of authorities in Europe and the UK are going missing from care, never to return. While it is important to recognise the root causes or 'push' factors in Vietnam that influence, or even force, people to emigrate (putting them at risk of trafficking), it is equally important to understand shifting elements of vulnerability in the wider context of transit countries. It is also crucial for European governments, including the UK Government, to take action and implement victim-centred approaches to safe migration and the protection of victims and potential victims of trafficking.
There is limited understanding of the risk of trafficking amongst Vietnamese nationals. Human trafficking is a complex phenomenon that both adults and children in Vietnam are vulnerable to for a variety of economic, social, political, environmental and cultural reasons. These factors are interlinked. People in Vietnam, particularly in rural areas, are vulnerable to trafficking for the purpose of forced marriage, forced labour, sexual exploitation and criminal exploitation. Poverty or economic hardship alone is not necessarily a cause for heightened risk of human trafficking, however when poverty is combined with other factors, the risk can increase. Environmental and man-made disasters pose a threat to communities in Vietnam. They cause loss of homes and livelihoods and force people to migrate, increasing the risk of exploitation. The 2016 toxic waste spill by the Formosa steel factory in Ha Tinh Province devastated the local fishing economy and was cited by some Vietnamese migrants as a factor for leaving the region and migrating to Europe. Limited freedoms may be an additional factor for an individual to leave Vietnam, as those who speak out against the Government may face reprisals. Children are particularly vulnerable, for example there are street children in Vietnam who are easily exploited by traffickers. The Convention on the Rights of the Child defines a child as a person below 18. In contrast, Vietnamese law considers a child as a "human being below the age of 16," leaving children vulnerable to a lack of protections.