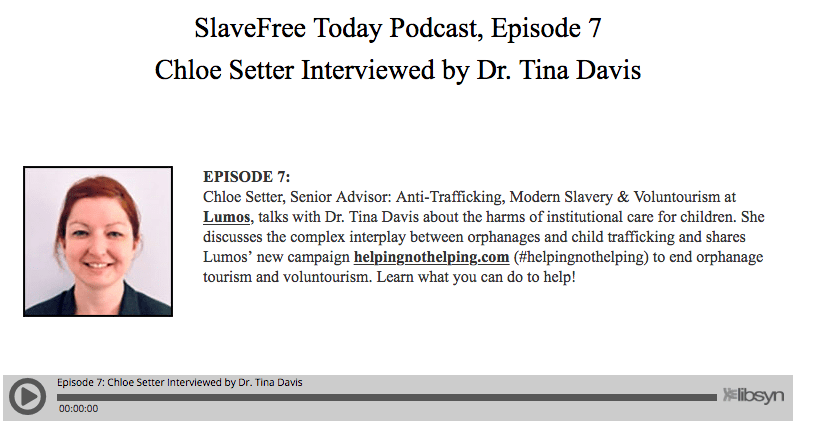 Podcast: Orphanages and Child Trafficking
Chloe Setter, Senior Advisor: Anti-Trafficking, Modern Slavery & Voluntourism at Lumos, talks with Dr. Tina Davis about the harms of institutional care for children. She discusses the complex interplay between orphanages and child trafficking and shares Lumos' new campaign helpingnothelping.com (#helpingnothelping) to end orphanage tourism and voluntourism. Learn what you can do to help!
Listen to the episode here.