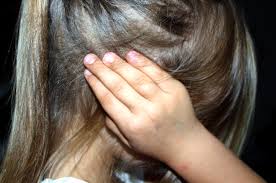 OSCE Special Representative for Combating Trafficking in Human Beings offers recommendations on short-term responses to COVID-19
How to address the consequences of the COVID-19 pandemic for the most vulnerable in our societies, especially for human trafficking victims and survivors, is the focus of a set of recommendations to governments published by the OSCE Special Representative and Co-ordinator for Combating Trafficking in Human Beings Valiant Richey today.
Building on his earlier statement to OSCE participating States, Richey alerted governments to the risk that, without urgent and targeted action, this health and economic crisis becomes a human trafficking crisis, putting many more lives and the cohesion of our societies at risk. "The impact of the COVID-19 crisis on trafficking in human beings is deeply concerning. Our recommendations aim to support OSCE participating States in combating trafficking in human beings during and following the current crisis, as vulnerabilities will compound in the weeks and months to come," he said.
The Special Representative stands ready to provide further support to participating States, including through tailored technical assistance for the development and implementation of anti-trafficking action plans and other legislative or policy efforts.
Prevention
1. Ensure universal access to essential economic and social welfare services, including unemployment aid, for all those who need them, regardless of their recent employment history. This will help prevent those affected by the economic impact of the crisis, including millions of unregistered domestic workers, from falling into the hands of traffickers.
2. Grant or extend temporary resident permits to migrants and asylum seekers, regardless of their legal status. This will increase their resilience by facilitating access to healthcare and other welfare services and will also help States' authorities and social services promptly identify presumed victims of trafficking and better prevent future episodes of exploitation.
3. Prioritize resources for exit services in high-risk sectors such as the prostitution industry. With purchasing of commercial sex artificially suppressed as a result of the lockdown, inclusive programmes ensuring support can be a powerful tool to break the cycle of exploitation and strengthen exit pathways, giving a real alternative to those in need.
Read the full set of recommendations here.