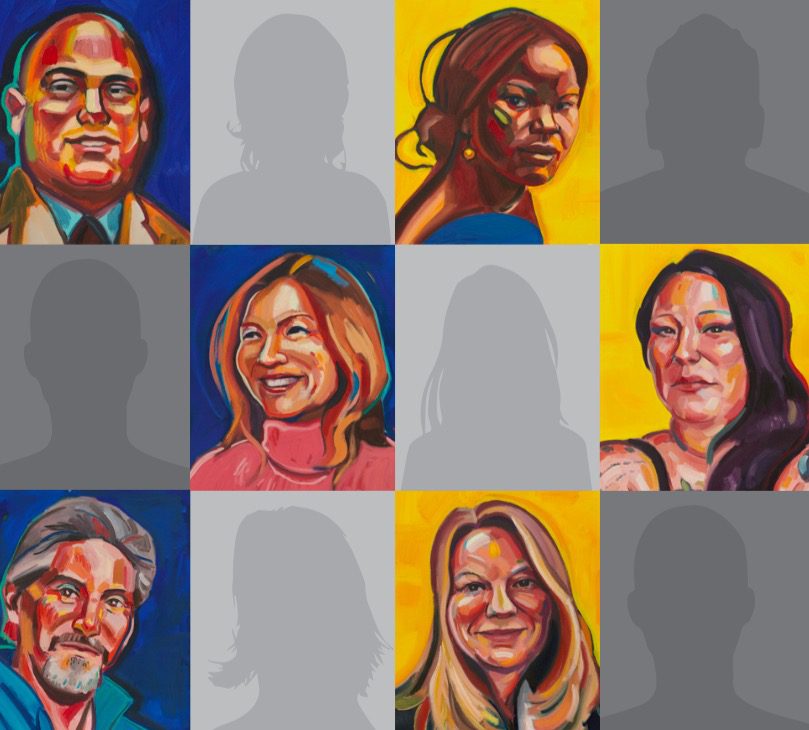 National Referral Mechanisms
Joining Efforts to Protect the Rights of Trafficked Persons: A Practical Handbook – Second Edition
Foreword
I am pleased to present this second edition of the National Referral Mechanisms Hand- book. Fifteen years after the first edition, trafficking in human beings has only proliferated further, as criminals have adopted ever more sophisticated techniques for exploiting their fellow human beings. New technologies such as the Internet and social media have been deployed to groom, recruit and traffic vulnerable people in a multi-billion dollar global criminal industry. The size of this multi-part handbook recognizes not only the new challenges we face in combating human trafficking, but also new developments in our approaches and understanding of how best to identify, protect and support victims, as well as on how to prevent them being trafficked in the first place. Most notably, we now recognize that survivors' and victims' needs and views need to be at the forefront of the development of policy responses, and indeed this handbook has been created with in- depth consultations with survivors themselves.
Recognizing their responsibility to combat human trafficking, in 2003 the OSCE participating States adopted the OSCE Action Plan to Combat Trafficking in Human Beings, followed by the 2005 Addendum focusing on child victims of trafficking, the 2013 Ad- dendum addressing the emerging trends and most pressing challenges, and 12 Guiding Principles on Human Rights in the Return of Trafficked Persons. Through this framework, the OSCE Office for Democratic Institutions and Human Rights (ODIHR) has been tasked with assisting States in developing National Referral Mechanisms (NRMs).
NRMs are the institutional mechanisms that help States identify trafficking victims and ensure their protection. This handbook provides a guidance model which all OSCE participating States can adapt and apply within their own national systems, to ensure that their NRMs meet the highest standards in both design and implementation. It provides an overview of the working methods, procedures and services that are required across the 4 NRM 'pillars' of identification and protection; individual support and access to services; social inclusion; and criminal justice and redress. It also identifies the various stakeholders involved in executing NRMs and their roles across different institutions, and stresses the need for a multi-disciplinary approach.
New innovations in this updated handbook include guidance throughout on dealing with trafficked children, who have particular needs that should be taken into account at all stages. We also include a section on healthcare for the first time, recognizing that victims of trafficking often have specific healthcare needs related to the ill-treatment and trauma they may have suffered. In addition, this handbook is accompanied by a series of practical adult and child assessment guides, a selection of promising practices gathered from individual participating States, and a list of 57 recommended standards to assist OSCE participating States seeking to introduce or improve NRMs.
ODIHR hopes that this publication will be a valuable resource for the whole OSCE region and beyond as they fulfil their commitments to the fight against human trafficking. We stand ready to support OSCE States in this endeavour.- Matteo Mecacci ODIHR Director
Introduction
Across the globe, millions of people are trapped in human trafficking situations with many survivors currently lacking support, protection, justice or social inclusion. Robust national anti-trafficking frameworks are essential, and this handbook sets out a practical multidisciplinary response system, truly reflective of the needs of victims and survivors of trafficking. It provides countries with clear guidance on how to combat human trafficking effectively and sustainably in their specific areas. Crucially, it also addresses the special needs of children, gender specific considerations and the health issues faced by victims and survivors of human trafficking, while providing examples of evidence based good practice. We urge governments and civil society stakeholders to use this handbook to inform and lead their work to ensure victims and survivors of trafficking are treated within a human rights framework; where a victim and survivor-centred, gender-sensitive and trauma-informed approach is employed from the point of detection through to recovery and integration.
As subject matter experts, survivors of trafficking play a critical role in the Anti-Trafficking movement. Their lived experiences are central to developing holistic, comprehensive, survivor informed and solution-based interventions.
Their expertise supports governments, civil society, NGOs and advocates worldwide to develop and implement effective strategies to prevent and combat the trafficking of human beings.
1st International Survivors of Trafficking Advisory Council (ISTAC)
ROW 1: Kendall Alaimo, USA; Trisha Baptie, Canada; Mariaam Bhatti, Ireland; Zita Cabais, France; Daniella De Luca, Spain; Jerome Elam, USA; Marina Gorbunova, Uzbekistan ROW 2: Regina Lee Jones, Norway; Angelina Kurdenok, Russia; Diane Martin, UK; Ronny Marty, USA; Timea Nagy, Canada; Sandra Norak, Germany; Mercy Obade, Denmark ROW 3: Itohan Okundaye, Finland; Malaika Oringo, Netherlands; Bukola Oriola, USA; Suamhirs Piraino-Guzman, USA; Shandra Woworuntu, USA; Hyab Yohannes, UK; Laurent Ziegler, Austria
It is estimated that fewer than 1 percent of the world's victims of trafficking are ever identified, yet they are a feature of daily life in cities, towns, villages and local communities.1
Victims of trafficking are exploited in nearly every formal and informal setting imaginable, including private homes, factories, restaurants, office cleaning agencies, construction sites, nail and beauty salons, care homes, farms, mines and medical facilities, basements, brothels, hotels, street corners, highways, apartment buildings, bars, restaurants, entertainment centres, strip clubs and nightclubs, as well as Internet sites, and other online forums.
Those who survive trafficking are often left in vulnerable circumstances for years afterwards. They experience situations of poverty, destitution or poor and inadequate housing, and further loss of liberty in prisons and detention centres. Many continue to suffer situations of social isolation, stigma and marginalization, adversity, violence and re-trafficking.
Too often their traffickers operate with impunity, amassing profit at the cost of human lives.
The devastating impact of human trafficking continues long after victims leave the direct control of their traffickers. Traffickers' methods of subjugation, psycho- logical and physical violence, control and exploitation can result in survivors having complex, long-term problems with their mental and physical health, substance addiction, difficulties with personal identity and individual autonomy and agency. They can experience self-blame, shame, loss of confidence and low self-esteem.
A combination of vulnerabilities, lack of support and protection of adult and child survivors can place them at risk of disappearance or re-trafficking, even after they have been formally identified. As a result, thousands of children and young people go missing every year, including from care homes, child and youth services and shelters, where they were placed for the purpose of being safe.
After trafficking, survivors are often tied up in complex legal procedures for years, suffering social exclusion and marginalization, and living in continued fear of traffickers and other perpetrators. In many cases, they experience constant worry in their daily lives that other people will come to know about their history. Situations of extreme poverty or destitution are common, together with exclusion from access to essential multi-agency services and therefore access to safe and appropriate housing, education, training and gainful employment. It is common for survivors in all countries to suffer discrimination as victims of trafficking, especially those who have experienced sexual exploitation and those who are members of marginalized, groups or minorities.
Survivors of domestic trafficking (trafficking within the borders of one country) are frequently overlooked for provision of trafficking specialist services. They often continue to live in proximity to their traffickers, experiencing fear and vulnerability. Many are left without means or support to rebuild their lives and many will re-appear repeatedly in criminal justice systems, accused of offences for which their traffickers should be prosecuted and convicted.
Survivors of transnational trafficking (trafficking across international borders) may find themselves in protracted and arduous procedures to obtain residence status or international protection from the risk of further human rights violations in case of return to their home countries or third countries. Precarious status creates a vulnerability to re-trafficking. Many survivors worldwide are held in detention for long or indefinite periods even when their status as victims of trafficking has been determined.
While prosecution and conviction rates for traffickers are extremely low globally, victims of trafficking may be criminalized, convicted and imprisoned for crimes they were compelled to commit by their traffickers. Those who have criminal records continue to experience serious obstacles to sustained recovery and social inclusion.
In the course of human trafficking, victims lose irreplaceable time from pursuits in education, training, the accruing rewards of gainful employment, and the ability to establish a fulfilling family and community life.
Many child victims of trafficking have lacked the crucial nurturing of parents and other adult caregivers during some, or all, of their formative years. They may have been exposed to traumatic events and multiple forms of maltreatment prior to, and during their trafficking, including physical, emotional and sexual abuse, which can affect their emotional and educational development. This increases their vulnerability to being re-trafficked.
All children, without exception, need to have a home environment where they feel safe, secure, individually supported and cared for, and where a settled routine can be created for them. The development of children's individual confidence, identity, self-esteem, education and knowledge as they progress into young adulthood is vital to their lifelong safety from trafficking and other forms of harm.
Read full guidebook here.