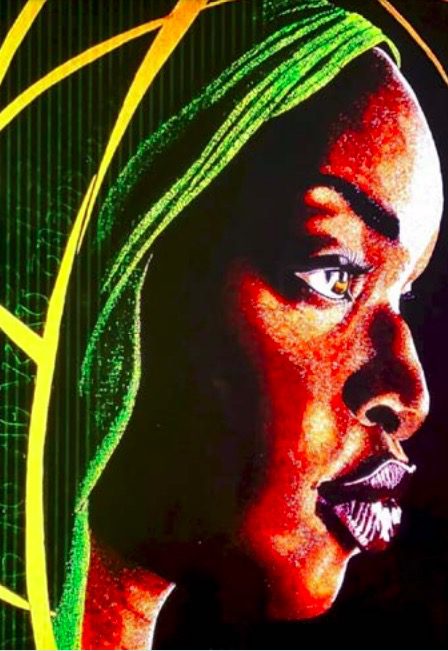 MAPPING HER JOURNEY: Documenting Widespread Issues Affecting Sierra Leonean Domestic Workers in Oman Using Primary, Real-Time and Near Real-Time Data
Do Bold Releases Report on Human Trafficking, Forced Labour Between Sierra Leone and Oman
On September 7th, Do Bold published the results of nearly two years of research — our findings revealing widespread human trafficking between Sierra Leone and Oman. This research has created one of the largest data sets on domestic workers in the Gulf and uses primary, real-time and near real-time data to reveal widespread, normalised and accepted practices indicating human trafficking and forced labour.
Domestic workers are one of the communities least protected by existing laws and one of the most vulnerable to exploitation in the world. We have documented an array of systematic and widespread abusive practices against Sierra Leonean women domestic workers in Oman that begin in the recruitment process and continue in their host country.
This report identifies widespread abusive practices, policy gaps, and questions the effectiveness of current systems. Throughout a 22 month project, we organised 656 Sierra Leonean women domestic workers into one community, had conversations with 390 women, received 621 survey entries and verified 469 of these surveys. In this research, we document a thriving human trafficking business and widespread, normalised and accepted practices that indicate forced labour.
This report exposes, accurately and meaningfully, the harsh realities of the lives of domestic workers to those who have the power to change systems, policies and practices. We intend to spotlight the stories of these women, as told by them, to remind us that there are real lives and countless untold stories behind these numbers and percentages.
Download and read full report here.
About Do Bold
For 10 years Do Bold has worked on-the-ground in the Gulf to advance human rights, human dignity and decent work for all migrant workers. They solve complex and dynamic problems affecting workers by harnessing powerful data to improve systems and workers' lives, working both with the affected community and decision-makers to achieve worker-centred outcomes. They envision a sustainable world where all workers are treated justly and equally, and have access to justice, remedy, and opportunities to thrive.
To learn more about their work in Oman from 2020-2022, click here.