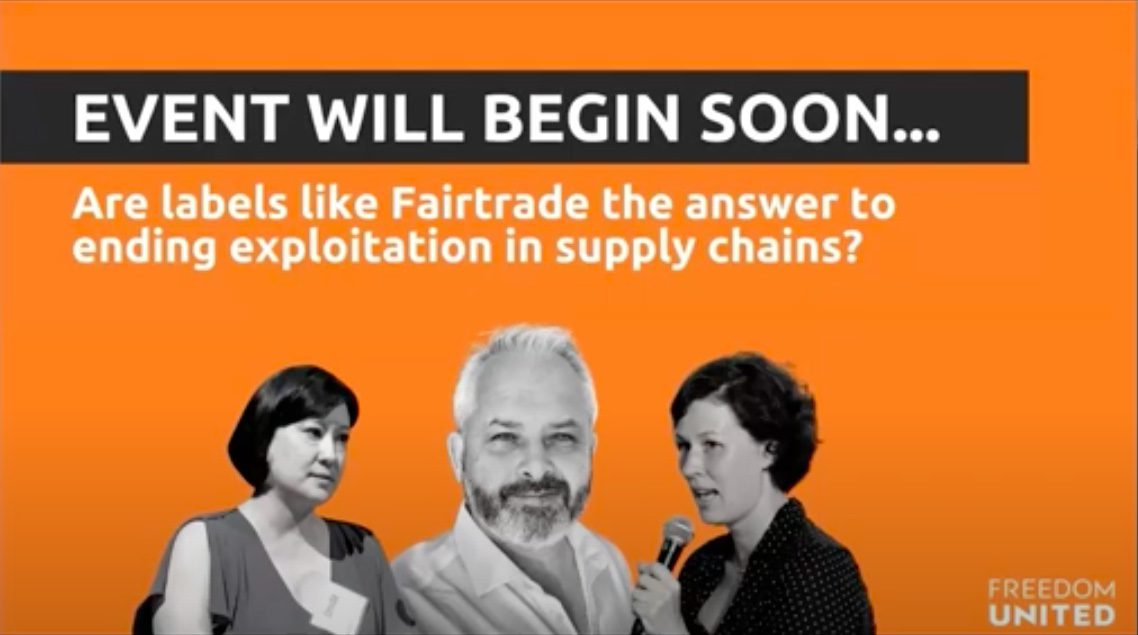 Are labels like Fairtrade the answer to ending exploitation in supply chains?
As store aisles fill up with labels stamped with vaguely familiar certification logos, many of us have found ourselves asking: what does it all mean? Can I trust these certification bodies to tell me this product hasn't been made with forced labor or deforestation or other social and environmental harms? And are companies sustainable if they source certified products?
In this event, we ask these questions and more to experts on human rights and environmental protection in the cocoa, seafood and cotton sectors. Our speakers will be: Umida Nyizova, Director, Uzbek Human Rights Forum: Umida founded the Uzbek Forum for Human Rights in 2008 in Berlin where she lived in exile following persecution in her home country Uzbekistan for her work as a journalist. She has been integral to the success of the Cotton Campaign in ending the state-sponsored system of forced labor, through her network of monitors and thorough research reports.
David Hammond, CEO, Human Rights at Sea: David founded Human Rights at Sea in 2014 after witnessing first-hand the volume and scale of human rights abuses that take place at sea. A former Royal Marines Officer and English Barrister (Counsel), he has worked in challenging environments, teaching and practising international human rights and international humanitarian law around the world at state, E.U. and U.N. level.
Evelyn Bahn, Business & Human Rights Advisor, Sustainable Cocoa, INKOTA Network: Evelyn has over 15 years of experience on human rights issues in global supply chains, focusing on violations in the cocoa supply chain. She advocates that chocolate companies take up their responsibility and campaigns for due diligence regulations by European governments.
If you'd like to make a donation to Freedom United, you can do so here: https://www.freedomunited.org/donate/