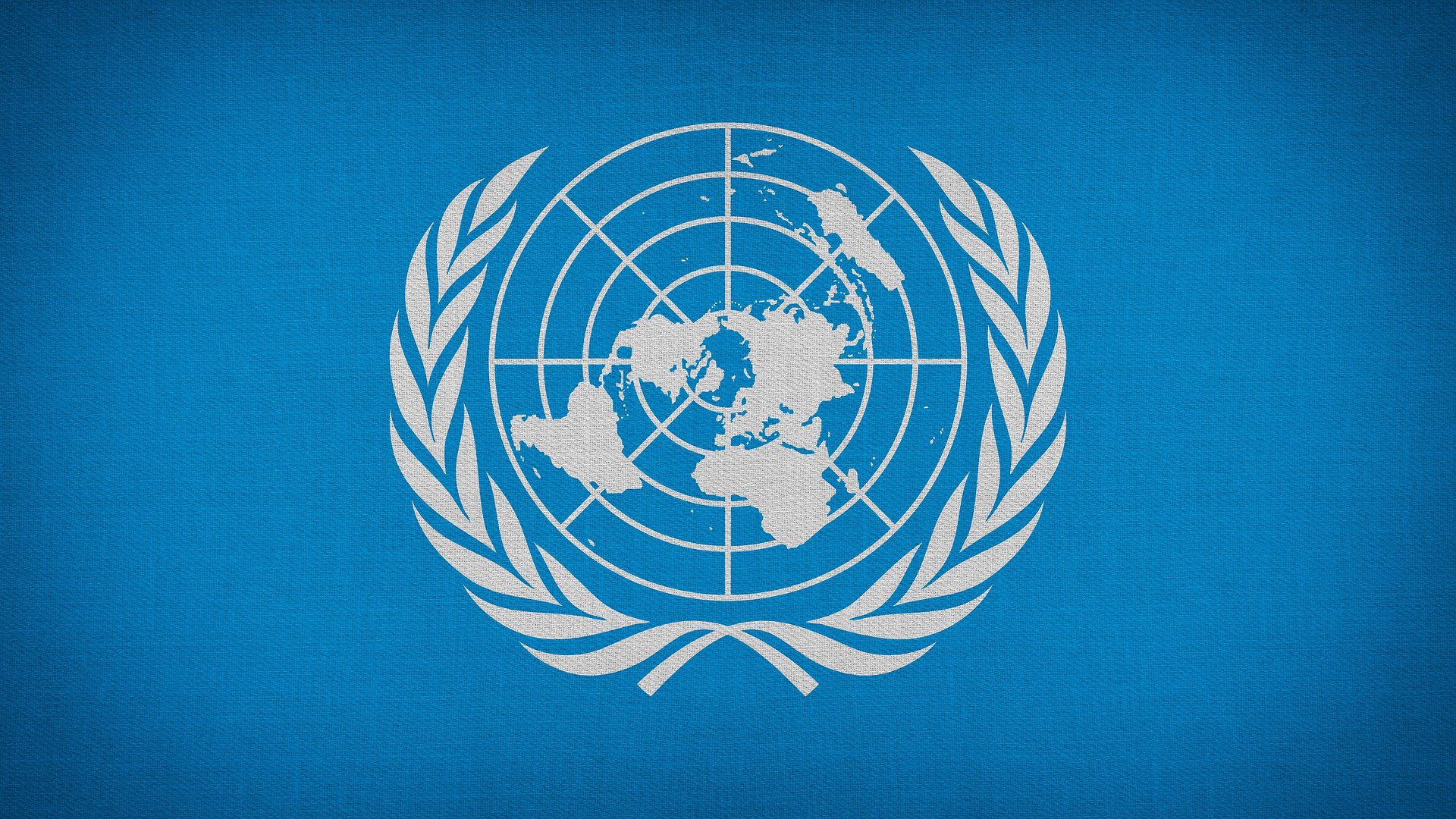 Maintenance of peace and security of Ukraine – Security Council, 9018th Meeting
Summary:
Humanitarian crisis in Ukraine deteriorating at alarming speed, briefers tell Security Council, calling for attacks on civilians to stop.
Description:
Voicing Shock at Escalating Violence, Massive Displacement, Speakers Urge Nationwide Ceasefire
As the humanitarian situation in Ukraine continues to deteriorate — at an alarming scale and speed of displacement not seen since the Second World War — briefers and delegates in the Council today called for the Russian Federation to uphold their international-law obligations, cease attacks on civilians and end the war.
Kelly T. Clements, United Nations Deputy High Commissioner for Refugees, briefed the Council via video-teleconference from Hungary, where almost a half million Ukrainians have fled — a fraction of the almost 5 million who have been forced to leave their country and the 7 million people displaced within Ukraine.  The United Nations also estimates that 13 million more Ukrainians are in the hardest hit areas, many unable to move and difficult to safely reach with aid.  The sheer scale and speed of displacement are immense, with women, children, and the aged having left behind their homes, lives, sons, fathers and husbands, forced to make impossible, heart-breaking decisions.
However, she cited remarkable acts of humanity in many States, with borders kept open and local authorities, communities and individuals providing food, medicine, transportation and a place to sleep.  While commending the courage and strength of the refugees themselves, she recalled that Martin Griffiths, Emergency Relief Coordinator, had described the chilling scene in Bucha in the Council last week.  As well, Filippo Grandi, United Nations High Commissioner for Refugees, called for the Government of Ukraine to scale up assistance to reach 360,000 people inside the country.  "But no pile of blankets, no sum of cash, no amount of medicine is going to halt the death and destruction," she emphasized, adding:  "While we will continue our job to deliver aid, we need this Council to do its job too" — calling on all Member States to find a way to end this horrific and senseless war.
Antonio Vitorino, Director-General of the International Organization for Migration (IOM), also briefing the Council via video-teleconference, noted that more than one quarter of Ukraine's total population has been forced to leave their homes in little more than seven weeks — a speed and magnitude of displacement not seen in Europe since the end of the Second World War.  Expressing concern over the deteriorating humanitarian situation, he called on parties to the conflict to uphold their international-law obligations to protect civilians, their homes and civilian infrastructure.  The situation of women and children is particularly concerning; trafficking in persons was a known phenomenon in the region.  He urged all neighbouring and impacted countries to ensure the immediate identification and registration of unaccompanied and separated children fleeing from Ukraine.
Because internally displaced people tend to move to urban areas in search of work opportunities and social services, he highlighted the urgent need to scale-up services to meet the needs of an increased population.  Cash-based interventions are one of the most efficient and effective ways to reach people in need both inside Ukraine and in neighbouring countries.  The IOM has already started providing multi-purpose cash assistance in Ukraine and in several neighbouring countries, intending to reach up to 500,000 individuals in the next three months.  Moving forward, it is necessary to better understand the intentions of those fleeing.
In the ensuing debate, Council members stressed the importance of the Secretary-General's call for a nationwide ceasefire, voicing their shock at the destruction of Bucha and Mariupol and the escalating violence in the Donbas region.  A number of delegates highlighted the dangers of gender-based violence, sexual exploitation and human trafficking driven by the displacement throughout Ukraine.
Simon Coveney, Minister for Foreign Affairs and Defence of Ireland, reporting on his visit to Ukraine last week, said that Bucha now lies in ruins, "with the stench of burning buildings and bodies in the air".  Remarking that he knows the difference between truth and staged propaganda, he emphasized that there was nothing fabricated about what he had seen.  "I stood at the edge of one of the mass graves, where the work of carefully exhuming bodies continued," he told the Council.  Out of those bodies, 503 civilians had been identified, along with just four combatants.  He stressed that in all situations where war crimes may have been committed, timely, credible investigations must be undertaken.  While it has been said that "peace is only possible after the battle for Donbas", he pointed out that such logic leads directly to further death, suffering and displacement.
Echoing those concerns, the representative of Albania said:  "We are running out of words" to describe the continued human suffering and deliberate large-scale destruction in Ukraine.  "But we are not running out of rage and condemnation for what should have never happened in the first place," he added.  Everything is under attack in Ukraine — freedom, property, rights and life itself — amidst alarming reports of arbitrary detention and forced deportation.  Underscoring that the events of the last seven weeks show that misreading history leads to disaster, he recalled Joseph Stalin's failed invasion of Finland in November 1939.  "No might can defeat the brave hearts of the right," he said.
Kenya's representative commended the rapid mobilization of humanitarian actors, urging them to redouble their efforts to ensure that refugees from Ukraine are protected from forms of modern slavery, such as forced labour and forced marriage.  He stressed that the Russian Federation must end the war and return to its critical responsibility of protecting international peace and security.
However, the delegate of China — emphasizing the need for diplomatic negotiation between the Russian Federation and Ukraine towards a ceasefire — underscored that all other parties must also focus on supporting that goal, as continuing to send weapons will only escalate the conflict and aggravate the humanitarian catastrophe.  The international community should also eliminate the negative impact of sanctions, work to keep the prices of food and energy stable and avoid unnecessary export restrictions.  The arbitrary freeze of foreign exchange reserves is a violation of sovereignty "tantamount to weaponizing economic independence", he added.
The Russian Federation's representative, reporting that his country's economy is doing fine under sanctions, with new developments and reliable partners, said that the President of the Council tried to portray Ukraine as "some kind of pure, innocent white lamb", while ignoring its eight-year war against its own residents in the east.  It was an attempt to rewrite history and omit the role of the Union of Soviet Socialist Republics in liberating Europe and the world from fascism.  The only State that is losing is Ukraine, he said — which ordinary Ukrainians understand, having faced not terror or shelling, but just ruthless indifference by Ukrainian neo-Nazis and radicals.  The objectives of the special military operation will certainly be achieved, he stressed.
Ukraine's representative said that with the battle for Ukrainian Donbas unfolding, Russian forces are trying to raze towns to the ground, Mariupol being the most critical situation.  Filtration camps and torture chambers are being set up in Russian Federation-controlled areas, forcibly transferring citizens to Russian Federation territory — with 20,000 people kept in one camp, and 5,000 to 7,000 in another.  More than 500,000 Ukrainians have been forcibly transferred, which qualifies as kidnapping, with 5 million people turned into refugees and 7 million displaced, including 2.5 million children.  Calling on the Council to save innocent civilians, he pointed out that the 15-nation organ has held more than a dozen meetings on the aggression on Ukraine since January.  Yet it failed to prevent the war and is still failing now.  He urged the Council to address the Russian Federation's dubious presence as a full and legitimate permanent member, adding that that country must be stopped.
Also speaking today were the representatives of Mexico, France, Gabon, Norway, United States, Brazil, India, Ghana, United Arab Emirates, United Kingdom, Sweden (also for Denmark, Finland, Iceland and Norway), Italy, Poland, Estonia (also for Latvia and Lithuania) and Slovakia.
The meeting began at 3:05 p.m. and ended at 5:44 p.m.
Related Sites and Documents: