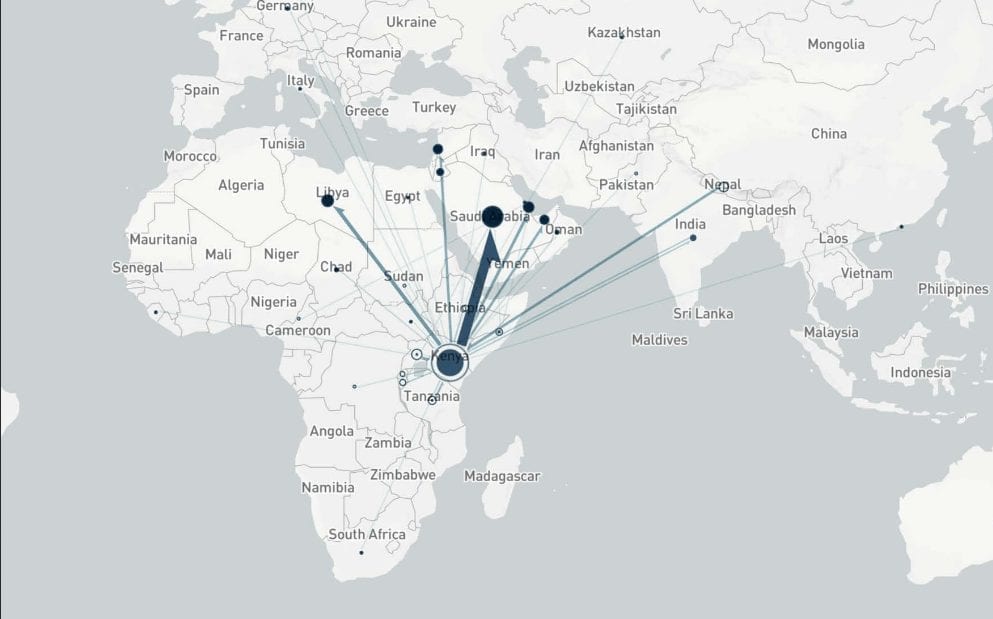 Kenyan Human Trafficking Routes
In August 2019, Stop the Traffik Kenya and Freedom Collaborative, launched a data collection effort with civil society organizations in Kenya to report known human trafficking and high-risk migration routes based on their work with survivors and at-risk populations. Data was gathered from partners over the course of one month to demonstrate how much knowledge can be made available when each organization is sharing their individual data. The results of this effort have now been published and added to the global map of human trafficking routes.
Access the report here.