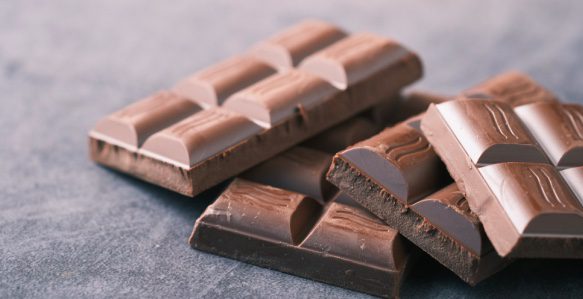 Japanese companies pledge to keep child labor out of their chocolate
The cultivation of cocoa beans often involves the use of child slavery and child labor. Kyodo news reports two companies in Japan recently decided to eliminate this form of modern slavery from their chocolate supply chains.
The sweet taste of chocolate made without child labor 
Japanese chocolate company Yuraku Confectionary Co.'s Black Thunder chocolate bars are now free of ingredients linked to child labor. Approximately 96 percent of ingredients with child labor links have been removed from the company's other products. In addition, Fuji Oil, who supplies some of those ingredients to Yuraku has set the goal of removing child labor from its supply chain by 2030 as well as finding all its ingredients in a more environmentally sustainable way.
Yuraku Company President, Tatsunobu Kawai said:
"I've always wanted to bring smiles to our customers' faces through our products, but I felt it would be a contradiction if I was exploiting someone else's smile in the process." 
Children, some as young as six, working on cocoa plantations are forced to spray dangerous pesticides, clear forests using sharp machetes, and carry sacks of cocoa weighing 100 pounds or more. Children on the farms report being forced to work up to 14 hours a day, given only scraps of food to eat, and were severely beaten or tortured if they tried to escape. As of this new commitment by the Japanese chocolate companies, the demand for the raw ingredients that fuel these atrocities will no longer be in their demand of supply.