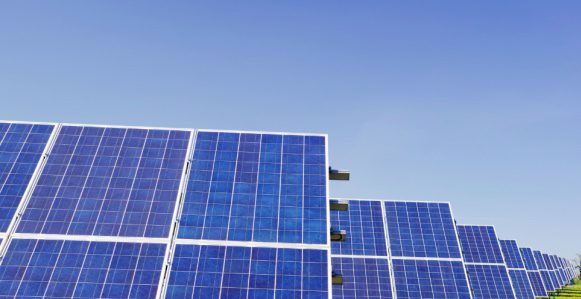 U.N. proposal's reference to forced labor in solar panel supply chain leaves China objecting
Climate Home News reported that a U.N. climate resilience fund proposal was objected to by China due to documents mentioning the risk of forced labor being in the supply chain of solar panels. China currently dominates the production of silicon parts needed to build solar panels as well as their manufacture globally and has faced multiple accusations of using forced labor, particularly Uyghur forced labor, in their solar panel manufacturing supply chains.
Climate resiliency plans stained by forced labor risk
The Green Climate Fund (GCF) is the world's largest climate fund whose aim is to support developing countries in achieving their goals for finding low-emissions, climate-resilient pathways to development. At a recent GCF meeting, China's board representative Yingzhi Liu objected to six of the proposed projects due to their risk assessments highlighting the potential of forced labor use in the supply chain of solar panels mentioned in the proposal.
An article in Climate Home News cited:
"Concerns have focused particularly on the Xinjiang region, where the Chinese government has committed "serious human rights violations" against the Uyghur population, according to a UN report."
The programs objected to included efforts to help communities in Sierra Leone, Benin, and Laos, identified as particularly vulnerable to cope with the impact of climate change. None of the proposals mentioned China by name, only referencing that the supply chain for solar panels included in the plan to help build resiliency was at risk of being tainted by forced labor. Despite the objections, the proposals did pass.