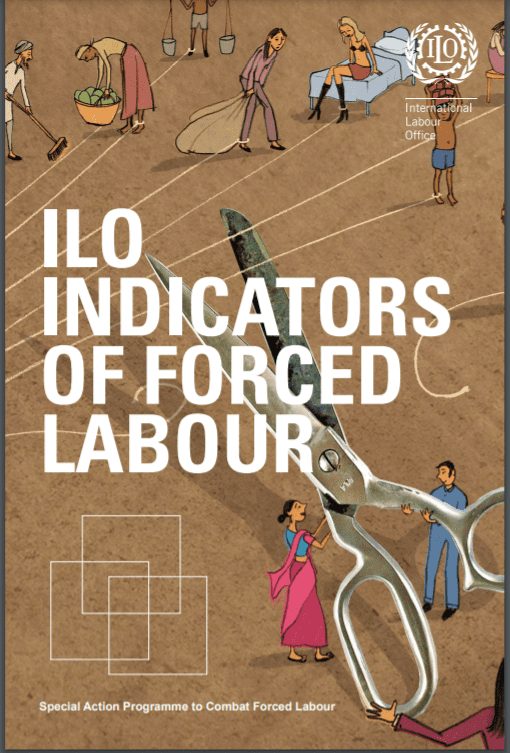 ILO Indicators of Forced Labour
This booklet presents an introduction to the ILO
Indicators of Forced Labour. These indicators are
intended to help "front-line" criminal law enforcement
officials, labour inspectors, trade union officers, NGO
workers and others to identify persons who are possibly
trapped in a forced labour situation, and who may
require urgent assistance. The indicators represent the
most common signs or "clues" that point to the possible
existence of a forced labour case.
The indicators are derived from theoretical and
practical experience of the ILO's Special Action
Programme to Combat Forced Labour (SAP-FL). They
are based upon the definition of forced labour specified
in the ILO Forced Labour Convention, 1930 (No. 29) as:
"all work or service which is exacted from any person
under the menace of any penalty and for which the said
person has not offered himself voluntarily".
See more here.