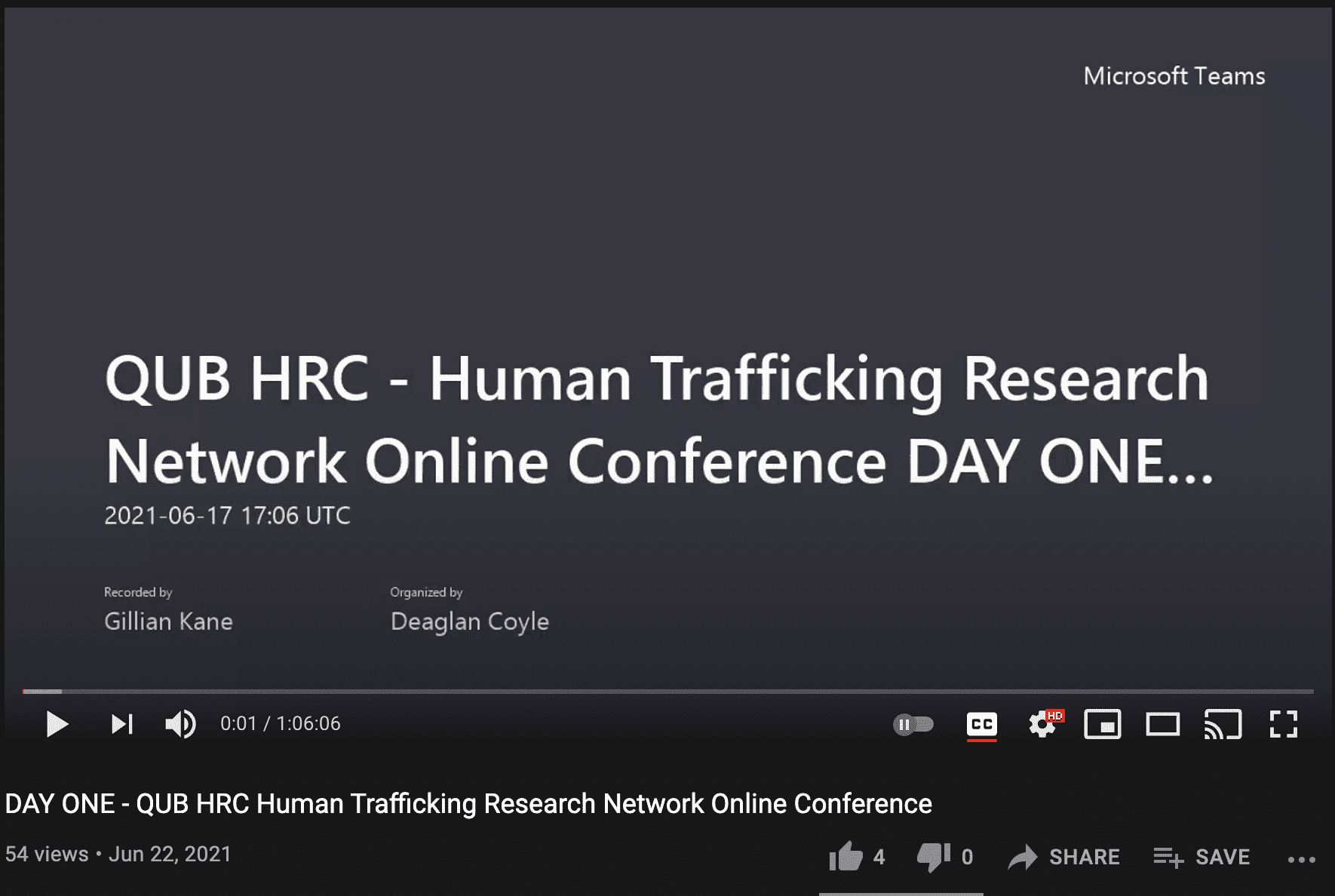 Human Trafficking Research Network Online Conference 2021
The Human Trafficking Research Network at QUB Human Rights centre hosted a conference on 17th -18th June 2021, on the theme of 'Challenging Assumptions about Human Trafficking'. In addition to keynote addresses from Professor Nandita Sharma and Mr Mike Dottridge, thematic panels contained paper presentations on themes such as victim narratives and gender stereotypes within the trafficking discourse, as well as state and non-state responses to trafficking. Finally, on 18th June, we welcomed practitioners to discuss their work in preventing and tackling human trafficking in practice.
View a recording of Day One of the conference here.
View a recording of Day Two of the conference here.