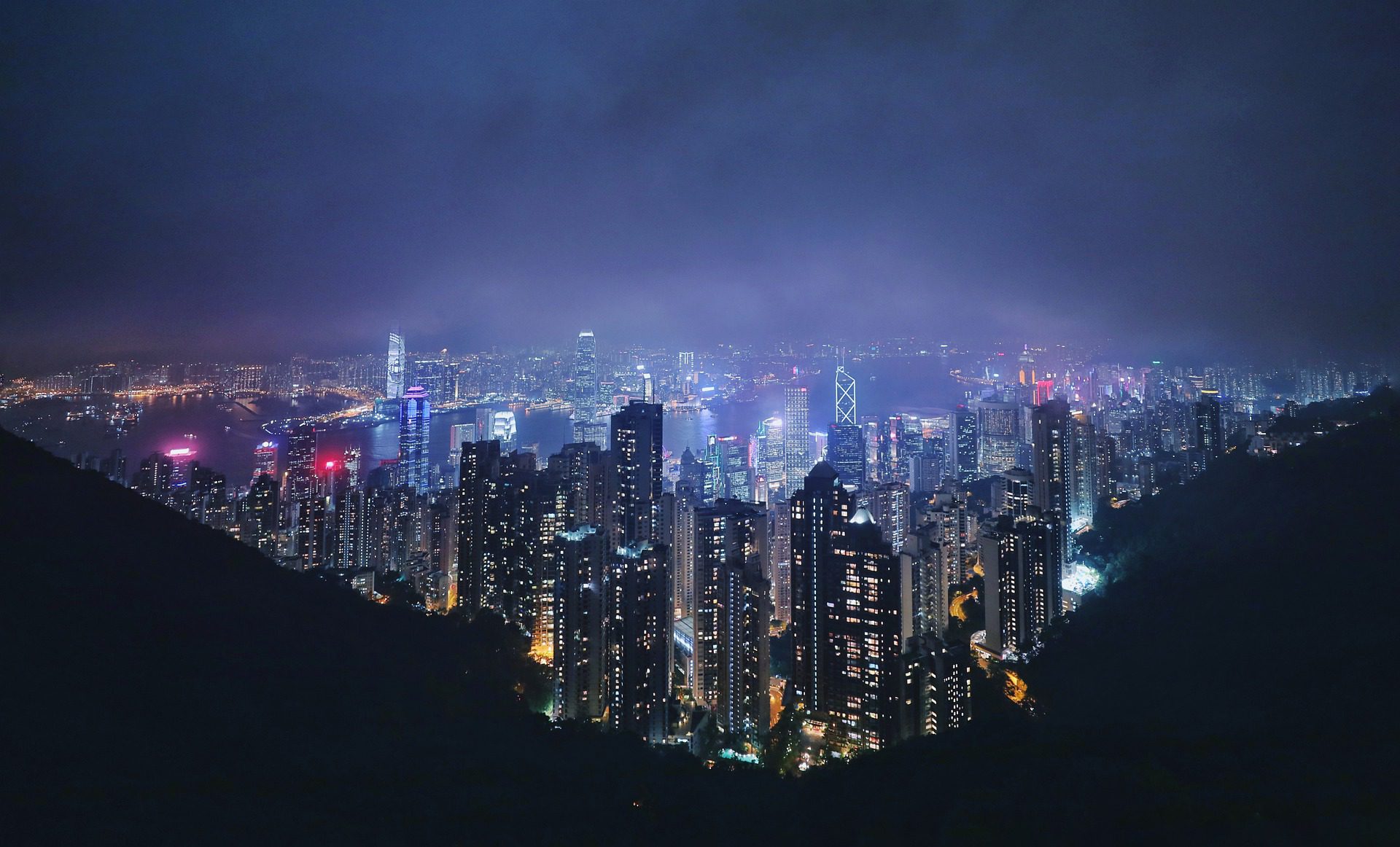 Hong Kong's Hidden Shame
Hong Kong Coconuts – Early this year, dramatic images surfaced of a gaunt young woman covered in deep bruises and lacerations, her feet swollen and black from infection. While she resembled the torture victim of a war-torn country, in fact, this brutal abuse was the result of being a foreign maid in Hong Kong.
Early this year, dramatic images surfaced of a gaunt young woman covered in deep bruises and lacerations, her feet swollen and black from infection. While she resembled the torture victim of a war-torn country, in fact, this brutal abuse was the result of being a foreign maid in Hong Kong.
Like many of Hong Kong's estimated 323,400 foreign domestic helpers, Erwiana Sulistyaningsih, had essentially been treated like a slave. Months of alleged torture from her employer – including daily beatings (often on the head with a mop handle), boiling water burns, 21-hour work days, sleeping on the floor and being locked up – took their toll on the 23-year-old Indonesian maid. When she could no longer even work, her employer abandoned her at the airport, barely able to walk or see, with a ticket home and only $9. Yet, what was perhaps most unsettling about Erwiana's story is that this crime against humanity took place in Asia's world city – and was by no means an isolated incident.
While far from ideal, Hong Kong is generally considered an oasis of human rights in the region. Erwiana's case highlighted the uncomfortable truth that, at least for Hong Kong's foreign domestic helpers, this is certainly not always the case.
For years, activists have detailed foreign domestic worker abuse in Hong Kong, but Erwiana's case – perhaps due to the haunting pictures of her battered face and body – seems to be a tipping point. In the wake of her story, other foreign domestic workers have come forward with their own allegations and calls for reform have gotten louder. Hong Kong's leader Leung Chun-ying has said the government would "absolutely not tolerate" violence. Yet, officials appear to have done little to adequately address the issue, typically ascribing stories of abuse to a few bad apples.
"Erwiana's case and other cases that get reported, that's just the tip of the iceberg," said Hans Ladegaard, a professor at Hong Kong Baptist University who has collected over 300 stories of maid abuse.​
A recent report by Amnesty International similarly concluded that women who come to Hong Kong as migrant workers are routinely underpaid, exploited, and subjected to "serious human rights violations."
Hong Kong's chief of police, Andy Tsang, has claimed that maid abuse is "very rare," citing an annual average of 30 to 40 reported cases of wounding and serious assault per year. However, a survey of more than 3,000 foreign maids paints a very different picture – 58% reported verbal abuse, 18 % physical abuse and 6 % sexual abuse. The extreme discrepancy between reported cases and actual instances of abuse may be attributable to a law that prohibits foreign maids from working while involved in a case, putting them in a Catch-22.
"The vast majority of abuse cases don't go anywhere because the helper who has been abused is caught between a rock and a hard place," said Ladegaard. "If you report your employer's crimes against you and you have a pending case, you can't work for six or eight months at best. Most women say, Well who is going to provide for my children while that happens?"
Who is abusing foreign domestic helpers?
Police arrested Erwiana's employer, Law Wan-tung, a 44-year-old mother of two and former beautician, as she attempted to board a flight to Thailand in January, when Erwiana went public with her allegations. In a landmark case, Law now faces 20 charges that include assaulting Erwiana and two other Indonesian maids with mops and clothes hangers, criminal intimidation and failure to pay wages.
In June, Law pled not guilty to all 20 charges and has seemingly attempted to stay out of the spotlight of this controversial trial. She arrived at the court with her face hidden by a surgical mask, sunglasses and black hat, surrounded by four female friends in identical outfits, according to Reuters.
The majority of abusive employers in Hong Kong are Chinese women, usually the woman of the house, the grandmother or both, according to Ladegaard. Many have speculated that abusive treatment stems from racism or classicism. But Ladegaard uncovered stories about abusive employers from a wide range of ethnic groups, social classes and levels of education. He even cited five examples of Filipina employers – formerly domestic helpers themselves – who married Chinese men, employed a female domestic helper and became abusive.
"It's not about race, it's not necessarily about gender or class. It's something much more fundamentally human," said Ladegaard. "More than anything this is about power. The fact that employers know that migrant workers need to be here."
A study conducted last year similarly found that "the economic power of employers over foreign domestic workers gives the employer a sense of entitlement to enact abuse without fear of repercussions."
The majority of foreign domestic helpers in Hong Kong come from the Philippines and Indonesia, and nearly all are women. Many are drawn to Asia's world city for its relatively high minimum wage, much of which they send to their families back home.
Economic pressure is perhaps the most overwhelming issue plaguing foreign domestic workers.
Rowena Uychiat moved to Hong Kong to earn money for her children and family in the Philippines. But three months into her job as a domestic helper, Uychiat's employer began to abuse her. The woman first slapped Uychiat, then began hitting and kicking her, pulling her ears and hair. She stopped giving Uychiat her mandatory day off each week and forbade her from speaking to anyone when they left the house. The final straw was last April, when the woman hit her repeatedly with a brush, leaving a large bruise. Uychiat filed a physical assault case against her, which is currently pending.
"I came out to be strong, to tell what the employer did inside the house," said Uychiat. "I want justice for myself and for all the migrant workers who need justice."
However, abusive and exploitative employers are not the only culprits in this story. Most foreign domestic workers find employment through agencies located in either Hong Kong or their home countries. In fact, Indonesians can only migrate to Hong Kong via recruitment agencies. Yet, many agencies prove to be corrupt – often charging workers exorbitant fees and turning a blind eye to abuse.
Like Uychiat, "Dora", a young Indonesian maid who asked to remain anonymous, came to Hong Kong to earn money for her family and help pay her father's hospital bills. After two months, her employer began slapping, pulling her hair, and choking her. When Dora reported the abuse to her employment agency, they told her to continue working until she had paid back her agency fees. The agency remained unresponsive when she continued reporting the physical abuse over the next two months. A friend encouraged Dora to finally call the police, who brought her to the Mission for Migrant Workers, a non-profit that provides legal aid and shelter. She has since filed an assault case against her employer.
"Now I am not working because I had a problem with the employer. I stay in the Mission, and I've started my case," said Dora.
Amnesty International has condemned the illegal and deceptive practices of recruitment and placement agencies in Indonesia and Hong Kong for "using deception and coercion to recruit Indonesian migrants and to compel them to work in situations which violate their human and labor rights." Such practices include withholding workers' passports, manipulating their debt to the agency and supporting exploitative working conditions.
While Hong Kong law dictates a maximum fee of HK$401 (US$52), Amnesty International found that 85% of Indonesian helpers are forced to pay fees of about HK$21,000 (US$2,709). In Dora's case, her salary was HK$3,920 (less than the Hong Kong's requisite minimum wage), and she was required to pay the agency HK$2,543 of her monthly earnings for six months as a training and recruitment fee.
What makes Hong Kong unique?
While the phenomenon of foreign maid abuse is hardly unique to Hong Kong, certain Hong Kong laws and little government oversight exacerbate the plight of this city's domestic helpers.
Maids are often forced to work long days, on very little food and without proper rest. Some employers also disregard requirements like a mandatory day off each week and monthly minimum wage (HK$4010 or US$517). Then, there's the issue of abuse – physical, sexual and verbal. As foreign domestic helpers rarely file complaints or pursue cases against their employers, there is little official record of much of this mistreatment.
In particular, activists have denounced the mandatory live-in law and two-week rule – which only apply to foreign maids – as discriminatory and increasing the risk of abuse.
The live-in law requires all foreign domestic helpers to live and work in their employer's place of residence, essentially putting them on call 24 hours a day. Many maids are given spaces like kitchens, hallways and toilets as sleeping quarters.
Twenty-five percent of 3,000 helpers surveyed about the law did not feel safe in their sleeping spaces or living in their employers home. Almost half said the live-in arrangement contributes to abuse.
"Before Erwiana, there was a very serious case of Kartika, another Indonesian, who was not allowed out, who was tied to a chair, made to wear a disposable diaper when her employers went on holiday. We thought that after Kartika's case things would be prevented, but no, Erwiana's case again, and after that a few more cases came out, " said Cynthia Abdon-Tellez, Director of the Mission for Migrant Workers.
Along with accommodations, the live-in law requires that employers feed foreign domestic helpers. Yet, helpers often report not getting enough food. In the case of Erwiana, she is said to have arrived in Hong Kong weighing 50 kilos (110 lbs), but weighed only 25 kilos eight months later.
"I think the most frequent type of abuse is starvation," said Ladegaard. "In Asia's world city, we have migrant workers who are starving, who don't get enough to eat."
Another issue with the live-in law is the small size and high cost of many Hong Kong apartments. Employers who want to provide better lodgings may not be able to, nor can they allow helpers to live elsewhere. Either the employer and employee could be prosecuted for breach of contract for violating the live-in law.
The two-week rule requires that foreign domestic helpers leave Hong Kong within two weeks of the termination of their employment contract, unless they find another employer. If a domestic helper does not find a new job or leave within two weeks, they risk deportation or imprisonment. Consequently, this rule often deters domestic helpers from leaving or reporting an abusive employment situation.
"Who can find a new employer in two weeks?" said Ladegaard. "It's almost impossible."
Despite widespread criticism of the live-in law and two-week rule, the government recently took a definitive stand on retaining these policies.
Once a foreign domestic helper, always a foreign domestic helper
The migration of foreign domestic helpers to Hong Kong started in the 1970's, when Filipino workers began streaming into the country, followed by an influx of Indonesian workers in the 1990's. Filipinos and Indonesians now make up about 97% of Hong Kong's migrant worker population. There are also a smaller number of workers from Thailand, India, Sri Lanka and Nepal.
"Once you enter Hong Kong as a foreign domestic worker, you are forever a foreign domestic worker," said Abdon-Tellez. "You cannot change status, you cannot change your work, you cannot do part time jobs, and you're not even allowed to work if you have an ongoing case. That, in itself, is very discriminatory treatment."
These workers are an essential part of Hong Kong's local economy – cooking, cleaning and caring for children and the elderly. But they are still treated differently from local workers. Hong Kong's immigration department gives a distinct identification to foreign domestic workers and regulates them with a separate set of policies. Moreover, they cannot get permanent residency status, despite the fact that other foreign-born residents are eligible to apply after seven consecutive years of living there.
"The fact that they're poor and cannot support their families unless they go abroad is being exploited," said Ladegaard. "Their futures remain precarious no matter how hard they work for the benefit of their families."
Source: http://hongkong.coconuts.co/content/hong-kongs-hidden-shame-why-foreign-domestic-worker-abuse-so-rampant