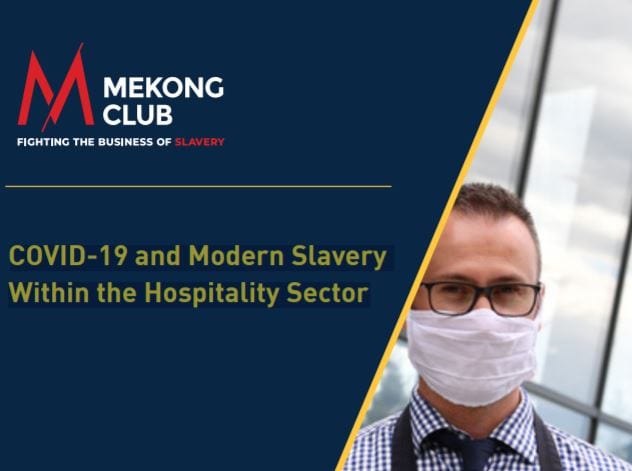 COVID-19 and Modern Slavery Within the Hospitality Sector
Introduction
The COVID-19 outbreak has been affecting Asia since January 2020. It is now a global pandemic, with over 5.7 million cases detected in 168 countries and over 352,000 deaths globally as of 27 May 2020. Much of the world has implemented severe quarantine measures in an effort to contain the spread of the virus, and these measures have significantly affected many businesses, including the hospitality sector.
The hospitality industry has felt some of the largest impacts of the spread of COVID-19. Travel has halted, and many countries have enforced quarantines and social-gathering bans which have resulted in the closure of many bars, restaurants, and hotels. As this crisis continues to unfold, many hotels are facing empty rooms, which is having a devastating impact on their overall business. As one of the biggest global industries, disruptions to the hospitality sector has caused a significant impact on workers and supply chains across the world.
Modern slavery is a serious issue for the hospitality sector. Both forced prostitution and forced labour are real concerns that affect the entire industry, from budget to five-star hotels. One of the expected impacts of the COVID-19 crisis will be an increase in modern slavery associated with the hospitality sector both in the short and long term.
Modern Slavery Vulnerability
There are many reasons why some hotel workers may be more vulnerable to modern slavery during the ongoing COVID-19 crisis and beyond. These include loss of income, increased debt, low awareness of workplace labour rights, requirements to work excessive overtime to cover staffing gaps, and the inability to safely return to home countries. Whether a hotel employee is hired locally or hired from another country to fill a particular role, the following are risk factors as the COVID-19 pandemic continues to unfold.
Read full report here.