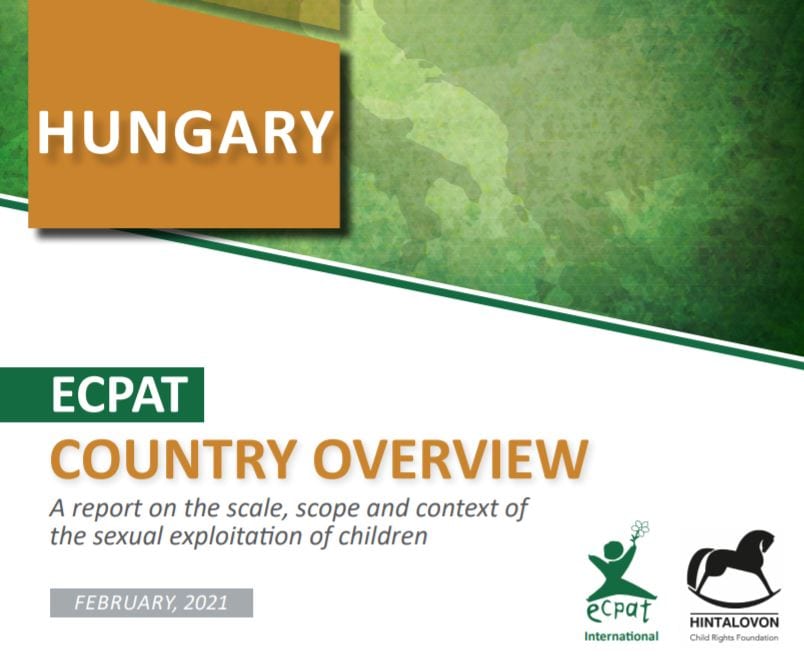 EPCAT Country Overview: Hungary
Hungary is a central European country with a population of approximately 10 million of which 1.7 million are children. The few studies that explore the sexual exploitation of children in Hungary point out that the primary risk factors for vulnerable children are related to their socioeconomic status, socialisation and the social and cultural environment in which they live. Poverty and especially deep poverty (multiple deprivations) are among the main factors leading to victimisation. Children and those who belong to the Rome minority are exposed much more to the risk of poverty compared to the rest of the population, which leaves them vulnerable to sexual exploitation.
Approximately more than 20,000 children live in institutional care. One third of the children living in institutional care have been removed from their families due to financial reasons. According to international and domestic studies as well as knowledge and experience of organisations working on the issue, children living in institutional care are at increased risk of falling victims of sexual exploitation. In the context of Hungary, and in line with the relevant international data, prior child abuse is also identified as a key risk factor for child sexual exploitation.
Hungary is a source, transit and to a lesser extent destination country for human trafficking. According to the statistics of the European Union, more than half of the identified Hungarian victims of human trafficking are children.
In Hungary several and continuous efforts are visible in the field of human trafficking, yet there are still regulatory and practical gaps as well as controversies relating to the issue. The Hungarian legislation uses the term 'human trafficking' broadly, so several forms of sexual exploitation falls under the criminal description of human trafficking
Read full report here.