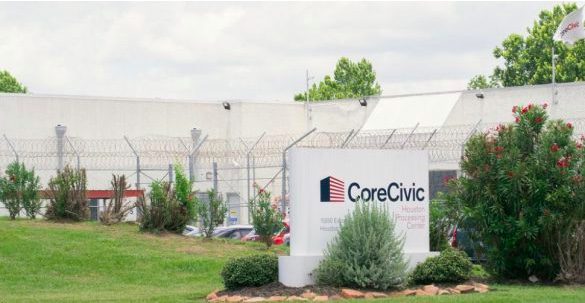 CoreCivic settles detainees forced labor case after 5 years
Immigrant detainees at Georgia's largest immigration detention center have finally reached a settlement in their forced labor case against CoreCivic Inc., the private prison giant operating the Stewart Detention Center in South Georgia, United States.
Exploitative Work Conditions
The lawsuit, which began in 2018, included allegations of threats of punishment for not working. Freedom United has been following stories of abuse and exploitation at the Stewart Center for years. Back in 2018, Shoaib Ahmed had been placed in solitary confinement for 10 days at the Stewart Center after an officer had overheard him saying "no work tomorrow". At the time, Ahmed had not been paid for a previous week's work and had been frustrated.
Numerous others have complained about being punished for not working or encouraging others not to work.
The plaintiffs argued that their experience at the center amounted to modern slavery.
As reported by the Southern Poverty Law Center,
The settlement resolves the claims of three individuals formerly detained at Stewart. The plaintiffs allege that CoreCivic forced them to work for as little as $1 per day in Stewart's so-called "Voluntary Work Program" (Program) under threat of deprivation of basic necessities and punishment, including solitary confinement, in violation of the federal Trafficking Victims Protection Act.
According to the plaintiffs, the Stewart administrators exploited the prison's work program due to understaffing, with an overreliance on detained workers to keep the facility operational. This often meant long hours, exceeding the guidelines set by Immigration and Customs Enforcement (ICE) under its Voluntary Work Program.