Coalition accused of stalling ban on imports made using slave labour
File photo of cotton workers in central Asia. Australian campaigners are urging the government to 'get on with' banning imports made with forced labour. Photograph: Vyacheslav Oseledko/AFP/Getty Images
Morrison government wants time to consult business and upgrade IT but campaigners say Australia is lagging other countries
The Morrison government has been accused of stalling action to prevent the importation of goods made using slave labour, as it insists it needs more time to consult business and upgrade IT systems.
Despite repeatedly raising concerns about forced labour practices in China's Xinjiang region, the government has cited "practical challenges" in a new report explaining why it cannot immediately take up recommendations of a bipartisan committee.
Anti-slavery campaigners say they are "disillusioned that the 'fair go' values we hold as a people are not reflected in this government response".
A Senate committee chaired by the Liberal senator Eric Abetz had called for the Customs Act to be amended "to prohibit the import of any goods made wholly or in part with forced labour, regardless of geographic origin".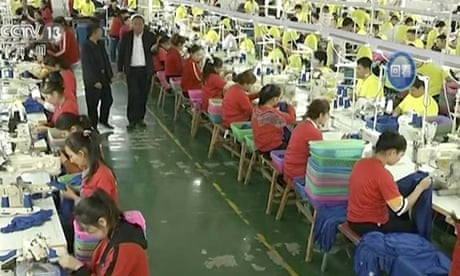 The committee, whose deputy chair was the late Labor senator Kimberley Kitching, had also pushed for a US-style system to tighten scrutiny of specific goods, companies and regions with a particularly high risk of forced labour.
The Australian Border Force should then consider restricting cotton from Xinjiang, according to the Senate's foreign affairs, defence and trade legislation committee's unanimous report last year.
However, in a formal response tabled quietly after the election caretaker period began, the government said only that it agreed "in principle" with those recommendations.
The government said it would "work with domestic and international partners to further explore the merit and feasibility" of the proposed changes, but raised "significant practical, administration and enforcement challenges".
It said "intelligence, IT systems and operational activities" were not at the level required to reliably determine whether forced labour had been used in the manufacture of imported goods. One major reason was "the complexity of modern day supply chains".
Such a change would require an "expensive" and "long term overhaul of the current regulatory framework and supporting IT systems".