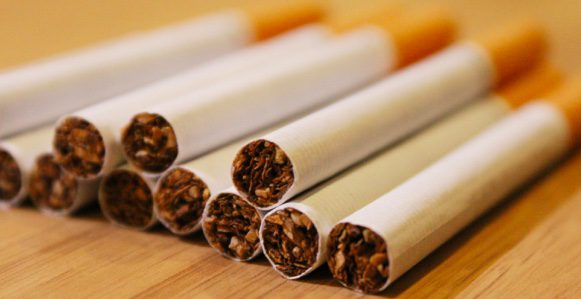 New film 'Tobacco Slave' puts modern slavery front and center
The Bristol Cable discusses a new documentary film, titled Tobacco Slave, which gives a voice to Malawi farmers trapped in debt bondage to tobacco companies based in the UK. The film aims to explore the 'invisible' realities of farmers who work at the bottom of long tobacco supply chains and allow them to share on their own terms the story of this modern-day form of slavery and exploitation. 
Present day continues to be harmed by colonial past   
At the height of the British Empire, Bristol's Imperial Tobacco played a significant role in not just in tobacco, but also colonialism and the transatlantic slave trade. Today, even though slavery has long since been abolished, Bristol remains inextricably linked to this colonial past through the thriving tobacco trade still taking place. The new documentary asks us to question the idea that Imperial Tobacco's colonial practices were abolished and instead frames what is taking place today as simply a repackaging of those practices into modern slavery.  
In the film, James Sabwe, a farmer in northern Malawi said:  
"Since I started growing tobacco, I have never made any profits, when we go to the market, after all our efforts in production, it looks like we are giving a donation to tobacco companies and not selling our product, because they offer low prices."