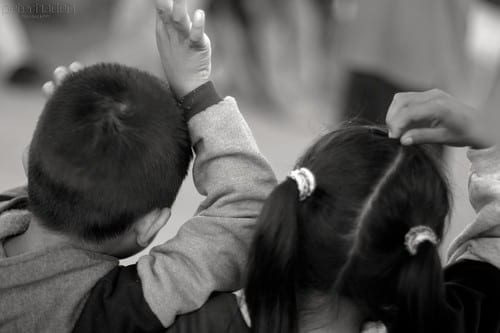 Children Sent to Mexico Under Trump Face Abuses, Trauma
Protection is in short supply in the Trump administration's Migrant Protection Protocols, the program implemented last year that forces many people seeking asylum, including children, to wait in Mexico while their cases are heard in U.S. immigration courts.
Over the past few months, we've been interviewing children and their families in the program, more aptly known as "Remain in Mexico." What we found is alarming.
Many of those we interviewed said they or their family members have experienced rape, sexual abuse, kidnapping, robbery, and other actual or threatened violence after U.S. immigration officials sent them to Mexico.
The Trump administration claims that it created this policy to protect children and families from trafficking. The claim is disingenuous. Mexico is one of the main source countries for human trafficking victims identified in the United States and has a known problem with child sex trafficking in particular. It's especially disturbing that sending children to Mexico puts them at risk of rape, assault, and other abuse — risks that are similar to the dangers they and their families may have been fleeing in the first place. The true aim of the policy appears to be to curtail the right to seek asylum in the United States.
Many of these families would have safe places to live in the United States with relatives or friends while they await their asylum hearings. Instead, the U.S. government is systematically sending children and their families to a place that it knows is unsafe for them.
In fact, the risks to children and their families are so great that some parents told us they had thought about trying to send their children to the United States alone. As they said this, they were visibly anguished at the thought that they might never see their children again, but they were beginning to think that this drastic step was the best way to keep their children safe.
Read more here.