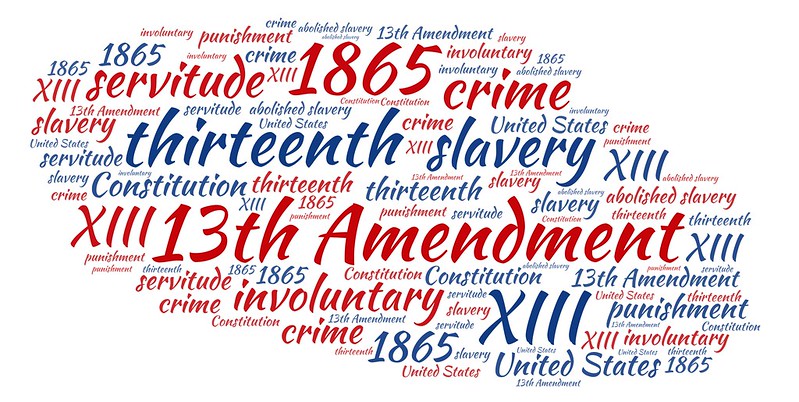 Amend the 13th : Outlaw slavery in the United States
It is 2021 and slavery and involuntary servitude is still legal in the United States. 
Passed by Congress on January 31, 1865, the 13th Amendment of the US Constitution aimed to abolish slavery, but in reality, the amendment allowed slavery to remain legal 
Section I of the amendment reads:  
"Neither slavery nor involuntary servitude, except as a punishment for crime whereof the party shall have been duly convicted, shall exist within the United States, or any place subject to their jurisdiction."
The "Exception Clause", also known as the Punishment Clause, made it possible for slavery to be used as a method of punishment, allowing the government to legally subject people incarcerated across the United States to forced labor. But what is legal is not what is just. 
That is why we are asking states and US Congress to abolish the Punishment Clause in state constitutions and amend the 13th Amendment. 
Read more and sign the petition here.