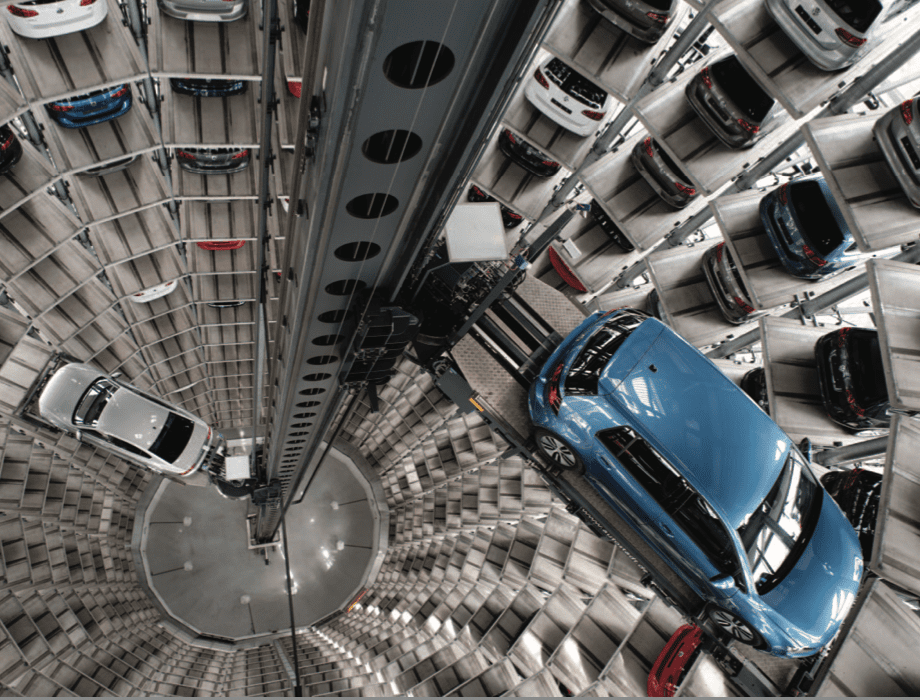 Aluminum: The Car Industry's Blind Spot. Why Car Companies Should Address the Human Rights Impact of Aluminum Production
Maciré Camara, a widow and mother of five, is a farmer in Diakhabia, a village in the Boké region of Guinea, West Africa. Walking through Camara's community, it's hard to imagine the connection between the global car industry and her rural village, where most of the vehicles are beat-up taxis used to ferry people to nearby towns.
Guinea is at the center of an extraordinary boom in bauxite mining, the ore used to make aluminum, a lightweight metal that is a key component of fuel-efficient vehicles. Guinea has the world's largest bauxite deposits and has rapidly expanded production, growing its global market share from 4 percent in 2014 to 22 percent in 2020. Guinea is now the biggest exporter of bauxite to refineries in China, which produces the majority of the world's aluminum. Bauxite is also mined in Australia, Brazil, India, and several other countries.
Car manufacturers are major industrial consumers of aluminum, using 18 percent of all aluminum consumed worldwide in 2019, according to the International Aluminum Institute (IAI), an industry group. As car companies transition to electric vehicles, the IAI forecasts that the industry's demand for aluminum will double by 2050. Aluminum is highly recyclable, but more than half the aluminum used by the car industry is primary aluminum produced from bauxite.
The aluminum industry portrays aluminum as a key material for the transition to a more sustainable world, with the European Aluminum Association, an industry group, saying in a 2018 video that, "The future of mobility is electric…and the metal enabling this green electric future is aluminum." This image, however, contrasts sharply with the experience of communities, like Camara's, for whom bauxite mining has had a devastating impact on their way of life.
Prior to the arrival of mining, Camara's family relied on farming for food and income, planting rice and other crops on the fertile land on the banks of the nearby Rio Nunez river. She could just about afford enough food for her children, earning up to 1.5 million Guinean francs (US$152) per week during a good harvest season and taking home around 10 million Guinean francs per year ($1,010).
Things changed in 2016 when a consortium linked to La Société Minière de Boké (SMB), Guinea's largest bauxite mining company, began clearing hundreds of hectares of land around Diakhabia to make way for an industrial port. Since 2017, the port has been shipping millions of tons of bauxite each year to refineries belonging to China Hongqiao, the largest aluminum producer in the world. China Hongqiao and other companies who source bauxite from Guinea make aluminum that is eventually turned into components used by some of the world's largest car companies.
Camara's family was among the dozens of households in Diakhabia who lost land to the port. The mining consortium paid Camara compensation of just over 4 million Guinean francs ($406) in 2016, a one-off payment that could not replace the land that her family depended on for its livelihood. More than four years later, and without land to farm, Camara has been thrust further into poverty. "I've only been able to find half a hectare of land to farm, and I make about 3 million Guinean francs ($303) per year," she said in December 2020. "We used to eat three meals a day, but now we sometimes have to make do with one or two." SMB told Human Rights Watch that its projects are audited annually by the Guinean government to verify its respect for human rights and the environment and that it pays fair compensation for the land it acquires.
Camara's story is just one example of the profound impact that aluminum production around the world can have on the rural communities that live closest to mining and refining operations.
Bauxite mines, because they involve surface level or "strip" mining, take up a large area, often covering land that has significant ecological value and that local communities depend on for their livelihoods. In Australia, bauxite mining has for decades occurred on land belonging to Indigenous Peoples, many of whom are still fighting for adequate restitution.
Bauxite mining can also contaminate rivers and streams by removing vegetation and facilitating erosion, reducing the quality and quantity of water available to nearby communities. In Ghana, a coalition of civil society and local citizens' groups say that a planned bauxite mine in the Atewa rainforest threatens to contaminate rivers that provide drinking water to millions of people.
The process of refining bauxite into alumina, an intermediate product then converted to aluminum, also has significant potential environmental and human rights impacts. Alumina refining produces large amounts of red mud, a highly caustic material that, unless stored properly, can pollute waterways and harm people who come into contact with it. In Brazil's Pará State, a nongovernmental organization representing more than 11,000 people, including Indigenous People and Afro-Brazilians, has several ongoing legal complaints against Norsk Hydro, which operates a bauxite mine, refinery, and aluminum smelter, over the alleged contamination of waterways in the Amazon basin. Norsk Hydro told Human Rights Watch that it respects the claimants' right to file the lawsuits and will respond based on the facts and evidence presented in court.
Aluminum production also generates significant amounts of greenhouse gas emissions, with the majority of the electricity used to convert alumina into aluminum, an energy intensive process, currently generated by coal power plants. In China, which dominates global aluminum production, 90 percent of aluminum was produced with electricity from coal power in 2018. Aluminum production is responsible for more than one billion tons of CO2 equivalent annually—around two percent of global greenhouse gas emissions.
This report, a collaboration between Human Rights Watch and Inclusive Development International, argues that, given the reliance on aluminum of the global automobile industry, car companies have a responsibility under the United Nations Guiding Principles on Business and Human Rights to address the human rights and environmental impacts of aluminum production.
The report begins by setting out the human rights consequences of the aluminum industry, using examples from around the world and an in-depth case study of bauxite mining in Guinea, based on extensive field and remote research from 2017 to 2020. The report then discusses the car industry's current efforts to source aluminum responsibly, drawing on meetings or correspondence with nine car companies: BMW (headquartered in Germany), Daimler (Germany), Ford (United States), General Motors (United States), Groupe PSA (France, now part of Stellantis group), Renault (France), Toyota (Japan), Volkswagen (Germany), and Volvo (Sweden). Three companies, BYD (China), Hyundai (South Korea), and Tesla (United States), did not respond to requests for information. By combining field-driven examples of communities' experience of aluminum production with dialogue with car companies about their ability to respond, this report makes a compelling case for the car industry to do more to protect communities like Camara's from the negative impacts of the aluminum industry.
To read the full report, please click here.
Human Rights Watch is an international non-governmental organization, headquartered in New York City, that conducts research and advocacy on human rights.