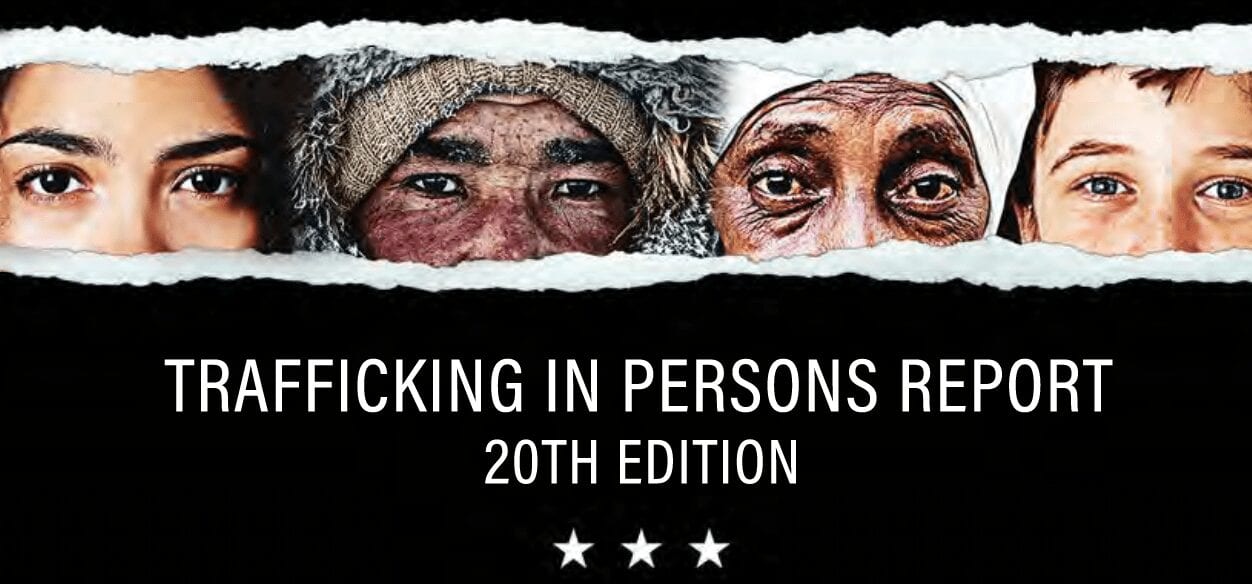 Trafficking in Persons Report 2020
This year marks a major milestone—the 20th anniversary of the TIP Report. Twenty years ago, when the United States Congress passed the TVPA mandating this report, it signaled the U.S. government's resolve to fight human trafficking and marked a pivot from indignation to positive action. Whether used to raise awareness, spark dialogue, spur action, or create a system of accountability, the TIP Report has served to reinforce global anti-trafficking norms and ideals. At a time when many governments denied the existence of human trafficking in all its forms,the TIP Report became a standard-bearer for the principles enshrined in the TVPA and the UN Trafficking in Persons Protocol (Palermo Protocol).
Throughout the last two decades, and as the availability of information on human trafficking has expanded, the TIP Report has grown in both its breadth and depth of analysis. It has consistently documented the efforts of an increasing number of governments to prosecute traffickers, protect victims, and prevent human trafficking crimes. The report has drawn attention to trends and emerging issues, highlighted promising practices, and tracked the progression of important developments, such as the passage of comprehensive anti-trafficking laws and improvements in victim identification efforts.
Over the years, the methodology, content, and design of the TIP Report have evolved, reflecting in many ways the broader anti-trafficking movement's progress in understanding the crime. The message at the heart of each edition, however, has been steadfast: there is no excuse for human trafficking, and governments must address it with bold action.
Most of all, the TIP Report has been, and continues to be, a critical tool in bringing governments to the table and encouraging them to prioritize human trafficking. Diplomats and advocates apply pressure on governments around the world to ensure they maintain focus and hear the voices of those directly affected. Today, the vast majority of governments acknowledge the devastating effects of human trafficking, and most governments have taken steps to combat it.
Read the full report here.