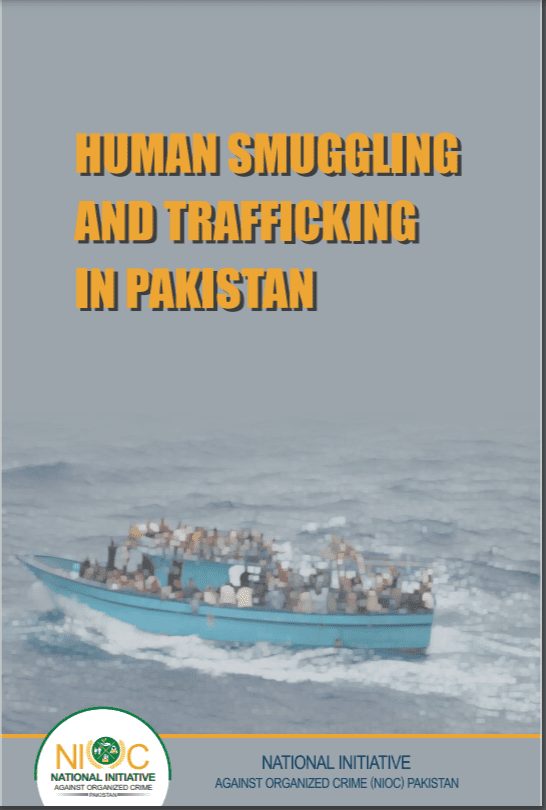 Human Trafficking in Pakistan
Economic indicators of vulnerable populations largely overlook the bonded labour within Pakistan
and trafficking of women and children, which led Pakistan to be placed at Tier 2 of the US State
Department's ranking on human trafficking. Still, on the whole, the economic push factor and lure
of greener pasture lies at the core of the organized crime of human smuggling.
Human smuggling and trafficking like any other enterprise are processes that end up in making illicit money
through exploitation. Many deem them modern day slavery. The United Nations defines human
trafficking as the recruitment, transportation, transfer, harboring, or receipt of persons by improper
means (such as force, abduction, fraud, or coercion) for an improper purpose including forced
labour, bonded labour and sexual exploitation.
The process diagram given at Figure 1 indicates that at every stage there is an illegal activity that
involves profit making. It starts from fraud and ends up in exploitation. Therefore, the criminal
actors in human smuggling and trafficking chain are national and transnational, and have organized
operational capacity across regions and borders.
There are three primary dimensions of human smuggling and trafficking: international human trafficking
and smuggling; transit for human trafficking & smuggling; and domestic human trafficking. This
paper will discuss them in the following sections, among other things.
See the full report here.