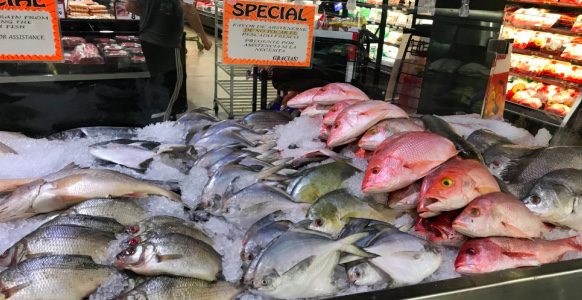 Seafood for sale in Ireland pulled from currents of forced labor
A documentary film crew recently investigated modern slavery and human rights abuses reported onboard Chinese fishing vessels. According to The Irish News, the team traced the seafood supply chain caught by Chinese vessels and processing plants where abuse had been reported to prominent grocery store chains across Ireland and Europe. 
Seafood that comes with a list of abuses 
The Outlaw Ocean Project, led by Ian Urbina, a former New York Times investigative reporter, spent four years tracking, documenting, and mapping the supply chain of Chinese fishing vessels. They interviewed deckhands and workers about their treatment onboard the vessels as part of the investigation.  
A deckhand they spoke to said: 
 "Our passports were taken; they won't give them back. I don't know how to get back, they won't let me off this boat. They force us to stay here, and we can't leave, even if we want nothing from them." 
In addition to confiscating passports and denying requests to leave, workers reported deaths from violence, debt bondage, withheld wages, excessive working hours, beatings and restricting medical care. Worker's testimonies were gathered using interviews conducted in person and via radio and messages exchanged in plastic bottles across ships as often workers were not allowed to talk to the investigators directly.