Do You Know Who Your Kids Are Chatting With? Why Online Safety Matters
We really appreciate the opportunity that we've had this month to partner with Human Trafficking Search to raise awareness about ways to prevent child sex trafficking and protect kids. Be sure to check out our other blog posts on important topics like how to discuss trauma with children and ways to start the conversation about trafficking.
Social media plays a big role in most of our lives, particularly for our teenagers. Unfortunately, social media and the Internet also play a big role in child sex trafficking. Not only are girls and boys being sold online, but pimps often use social media to lure victims.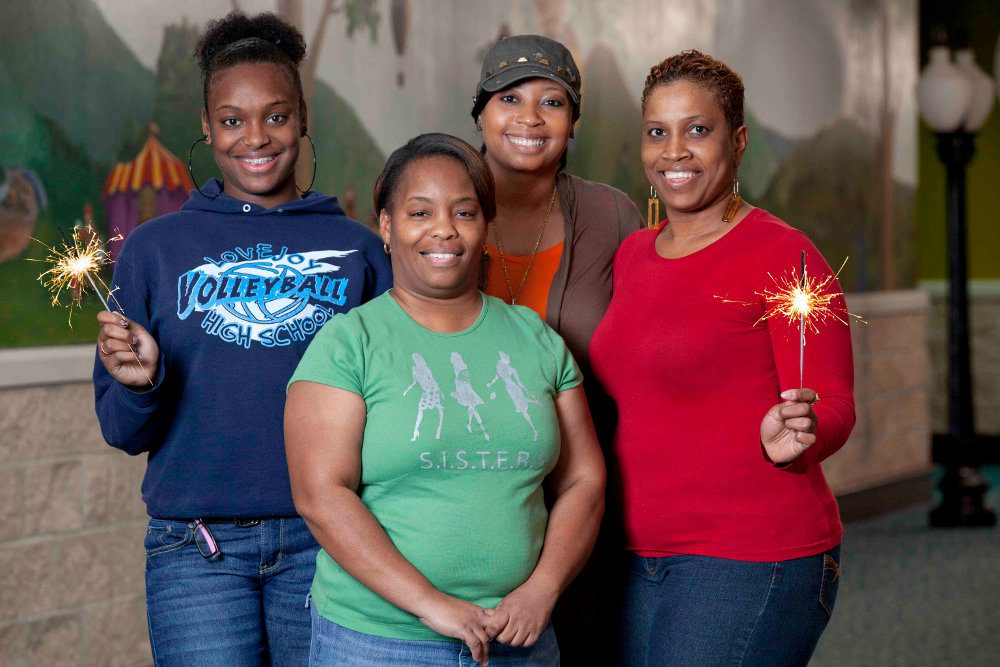 In 2010, twin brothers Tyrelle and Myrelle Locket were 17 years old when they became the first people charged with human trafficking in Illinois. In 2014, they were arrested again, accused of luring girls on social media. As this article describes, we have a new generation of pimps who can run their entire "business" with a smartphone.
Tyrelle created a Facebook account called "Rico Finally Paid," and used it to target young girls. He listed his past job as "pimpin" and posted pictures of himself with cash and guns. One of the captions stated, "COME MAKE MONEY WITH ME." He then messaged multiple girls through Facebook in an attempt to recruit them. For more information about this case, including specific conversations Tyrelle had with some of these girls, please click here. (Note: the article contains some explicit language).
This story is the perfect example of why it is so important to teach our children about online safety. Most parents (and adults who work at youth-serving organizations) did not grow up with the same technology that this current generation has access to. As a result, we have to educate ourselves about the most up to date social media sites. There are countless options out there—Facebook, Twitter, Instagram, Kik, Snapchat. The list goes on and on, and it's growing every day. Social media and technology are changing at a lightning fast pace, and it can be hard to keep up. In addition to being aware about what's out there, we also have to teach our children to be wise consumers of social media and the Internet and to make smart choices about how they use technology and who they interact with.
It is no secret that the media gives our kids an inaccurate depiction of sex. TV shows, music videos, movies, video games, social media, and popular songs glamorize prostitution and pimping, oversexualize our kids, and promote the objectification of girls and women. It is never too early to have a conversation with your child about media influence and to teach them to remember that what they see and hear is not an accurate or complete view of sex and sexuality.
In addition, it is important to have an ongoing conversation with your child about online safety. We need to have open and honest discussions, teaching them the dangers of talking to strangers online and reminding them that it's easy to pretend to be someone else on the Internet; they could think they are talking to someone their own age from their own school, but it could be a 40 year old in another state. We need to give our children the tools they need to make wise decisions about how they use technology—what information they choose to share, what pictures they post, who they talk to. The National Center for Missing & Exploited Children has created a free, online resource called NetSmartz. There are modules for kids, tweens, teens, parents, law enforcement and educators. NetSmartz covers a variety of topics, including cell phones, gaming, sexting, Internet safety, email, chat rooms, and identity theft. We highly recommend using this resource as you talk with your child about online safety.
Thank you for your commitment to preventing child sex trafficking and protecting your kids. We hope that these blog posts have you encouraged you to start the conversation with your child about this important issue. Stay connected with us through our website, Facebook and Twitter for updates on additional resources and ways you can get involved.