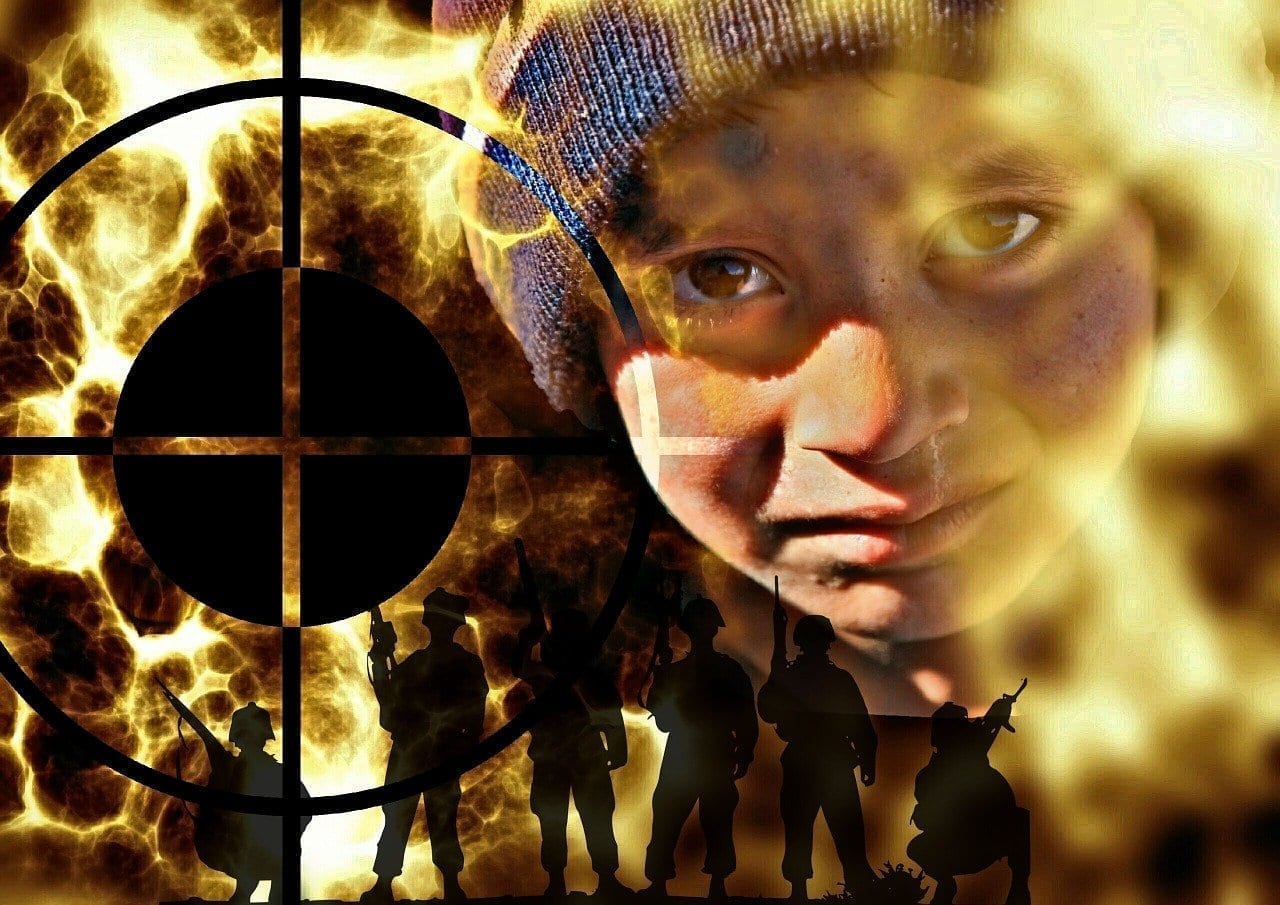 Child Soldiers and ISIS
Anthony Lake, Executive Director of UNICEF claimed that 2014 was the most devastating year ever for children. It is not hard to see why. With over 15 million children directly affected by conflict and children used as soldiers in 14 countries, by 50 armed groups and seven state armies, violence continues to be a mainstay in many children's lives. One of the most significant reasons for these staggering numbers was the rise of ISIS, who are flagrant in their use and recruitment of children.
While the use of children as weapons of war may appear counter intuitive at first glance, armed groups such as ISIS use child soldiers for their real and perceived strategic advantages. Children can fill and undertake roles that adults are either unwilling or unfit to do. Worryingly, ISIS has used children in its current fight that have not appeared in other conflicts, such as providing blood transfusions to injured adult fighters on the frontline. This is in addition to their use of children as suicide bombers, checkpoint guards, or in sexual servitude, among others.
Alarmingly, ISIS has documented this use of child soldiers with the rigour and professionalism of a major media outlet. Images of children partaking in executions or their indoctrination in training camps continue to be shared far and wide, encouraging young women and men around the globe to join their fight. Their images are even inspiring other armed groups to emulate their use and documentation of children being used as soldiers.
We have witnessed elsewhere in the world that the use of child soldiers increases the severity and longevity of conflict. Their use may also coincide with instances of mass atrocities and create a cyclical nature to conflict. Therefore, the ongoing use of child soldiers by ISIS creates a generational aspect to the current fight. Even if adult fighters from ISIS are removed from the battlefield today, they have already indoctrinated the next generation to take up their fight.
While a solution to the issue of child soldiers may not appear apparent, there are pathways forward. Our global approach must be multifaceted, including not only humanitarian programs or responses and international law deterrents, but also the security sector actors who are often in a position to prevent the use of child soldiers in the first place. Through framing the issue of children in armed conflict as a specific priority concern for security sector actors, we can develop better policies and strategies to limit the use of children as weapons of war, remove their strategic advantage and ultimately prevent their recruitment.
Dr. Shelly Whitman is the Executive Director of the Roméo Dallaire Child Soldiers Initiative.
The Roméo Dallaire Child Soldiers Initiative was established in 2007 by retired lieutenant-general the honourable Roméo Dallaire, former force commander of the United Nations Assistance Mission for Rwanda (UNAMIR).  Our mission is to progressively eradicate the use of child soldiers through a preventative security sector approach. To achieve this important objective, the Dallaire Initiative conducts activities on three fronts: (1) It conducts world-class interdisciplinary research to build—and share—knowledge, which in turn leads to newsolutions; (2) It engages in high-level advocacy activities to create and promote the political will to end the use of children as soldiers; (3) It delivers tactical, prevention-oriented training to security sector actors, so as to promote broader security sector reform.