Building Safety Nets for Survivors of Child Sex Trafficking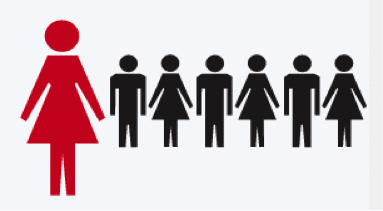 At the National Center for Missing & Exploited Children® (NCMEC), child sex trafficking is a high-priority issue because children who have been reported missing are often also actively being exploited. One out of every 7 endangered runaways reported to NCMEC in 2013 was likely a victim of child sex trafficking. Additionally, of the missing children who are likely victims of child sex trafficking, 67 percent were in the care of the child welfare system or foster care when they went missing. Criminals who exploit children through sex trafficking frequently target children who have a history of childhood abuse, disconnected families and running away. In many cases, it is this previous abuse or neglect that becomes a contributing factor causing them to run away from home, family, or social services and making them susceptible to the deceptive lures offered by traffickers. Therefore, it becomes the responsibility of every community to establish a better safety net for children that allows for the integration of systems designed to protect children, especially those involved in state care such as child welfare and juvenile justice.
NCMEC is the national clearinghouse for both missing and sexually exploited children which provides NCMEC with the unique ability to connect information on potential victims and offenders in multiple states or locations. NCMEC does this by leveraging the information available in our internal missing child cases and CyberTipline® reports. Since traffickers can be transient, this link analysis resource can be helpful in connecting information that can lead to victim recovery and provide information relating to offender prosecution. In an effort to provide law enforcement and searching families and guardians with the most comprehensive support possible, NCMEC has established specialized child sex trafficking case management and analytical teams.
However, the first step in finding a missingchild is making sure that child is reported missing – first to law enforcement and then to NCMEC. Federal law defines a "missing child" as "any individual less than 18 years of age whose whereabouts are unknown to such individual's legal custodian." Regardless of the reason why a child goes missing, federal law prohibits law enforcement agencies from establishing or maintaining a waiting period before accepting a missing child report. NCMEC operates a 24/7 Call Center where law enforcement, parents or legal guardians can make a report by calling our national toll-free hotline, 1-800-THE-LOST® (1-800-843-5678)
Take ActionReport
If you are connected to a child-serving agency review your policies to see what response is in place when children go missing. Consider how NCMEC can be helpful in that response.
Prevent
Visit missingkids.com and our Take 25 campaign that provides resources for adults on taking 25 minutes to discuss internet safety with children.

Melissa Snow is the Child Sex Trafficking Program Specialist for the National Center for Missing & Exploited Children. Melissa has worked with survivors of sex trafficking for over ten years both internationally and domestically. In her former role as a direct service provider she ran a comprehensive program for survivors in Baltimore, Maryland. In her current role she assists law enforcement and social workers with victim service recovery planning for missing children exploited through child sex trafficking.Established in 1984, the National Center for Missing & Exploited Children® is the leading nonprofit organization in the U.S. working with law enforcement, families and the professionals who serve them on issues related to missing and sexually exploited children. As part of its Congressional authorization, NCMEC has created a unique public and private partnership to build a coordinated, national response to the problem of missing and sexually exploited children, establish a missing children hotline and serve as the national clearinghouse for information related to these issues.