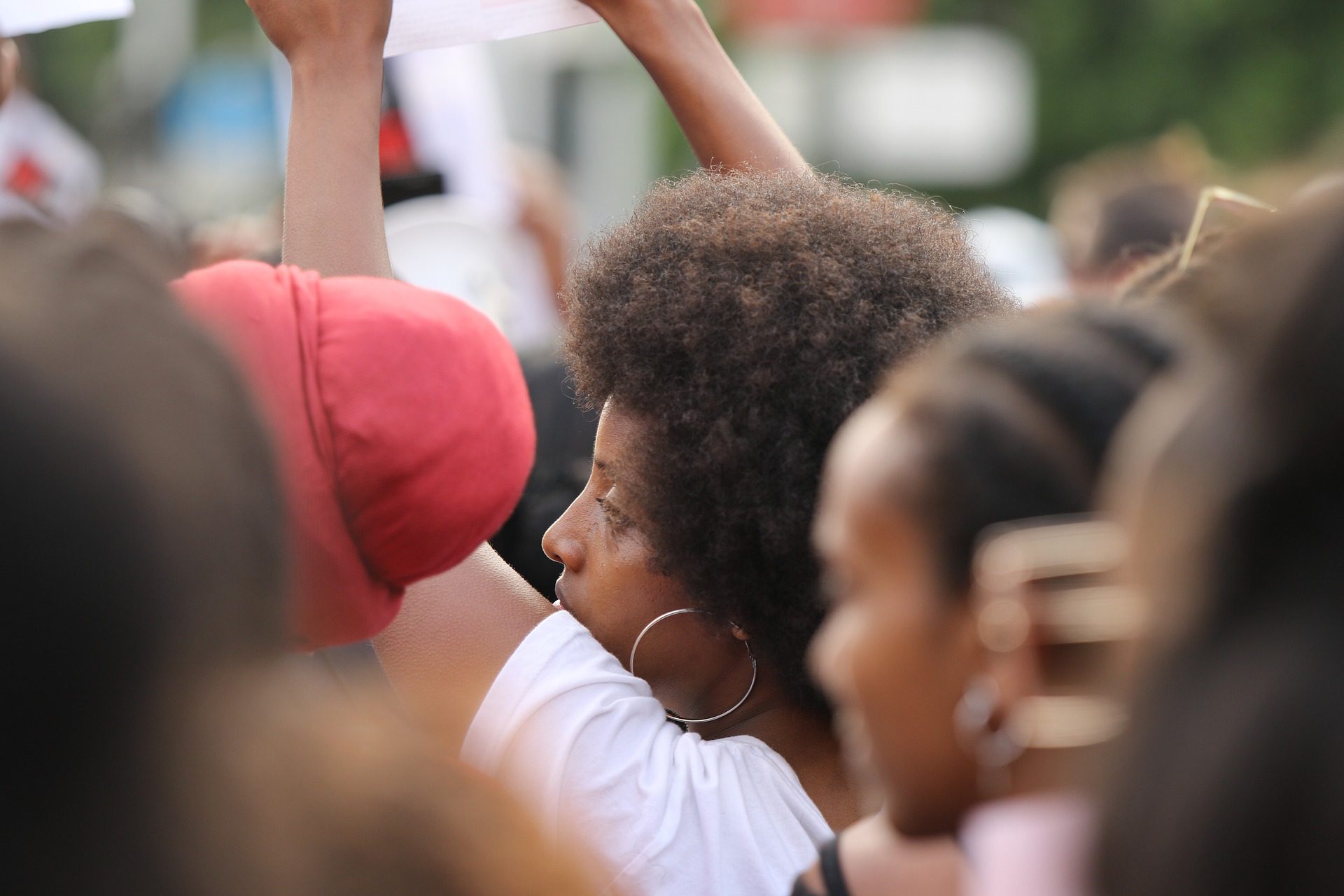 BIPOC Trans Women and Girls: The Missing Narrative in Human Trafficking
The Black Lives Matter protests from the past year have sparked renewed conversations about who is afforded justice and who is subjected to the violent apathy of the criminal justice system. Within these renewed conversations, Black transgender folk have importantly pointed out that such individuals have been routinely excluded from the LGBTQ and racial justice movements. This same exclusion of Black trans folk has persisted throughout movements of justice for victims of inequity and human rights abuses.
At the intersection of marginalization based on race, gender, and sexuality (oftentimes, as well as class), BIPOC trans women and girls are pervasively excluded from discussions of human trafficking. Such victims are routinely absent from data reporting as well as access to services, support and other resources. Yet, this demographic group is particularly vulnerable to all forms of trafficking. In fact, according to the limited data available, the State Department's 2021 Trafficking in Persons Report found that BIPOC trans women and girls who are trafficked are predominantly victims of sex trafficking.
Increased risk factors among BIPOC trans women and girls
There are several factors, which have fostered an increased vulnerability for the trafficking of BIPOC trans women and girls. 
Societal transphobia and sexism: A report from the FBI released in November 2020 revealed the highest record of anti-trans hate crimes in 2019—an 18% increase from 2018. However, as such crimes are significantly underreported, even this figure is a likely underestimation of the reality of transphobic violence in the United States. Moreover, so far in 2021, the Human Rights Campaign reported that over 117 bills aimed to curb trans rights were introduced, a majority of which were bathroom/locker room bans, youth sports bans, and bans on transgender medical care. The hypersexualization of BIPOC trans women and girls drives increased sexual exploitation along with victim blaming of such folks who are trafficked.
Increased risk to be victims of violence: BIPOC trans women and girls are likely to be victims of domestic violence, interpersonal partner violence, and/or stalking. According to the National Coalition of Anti-Violence Programs' Report on LGBTQ and HIV-Affected Intimate Partner Violence in 2015, transgender women were three times more likely to report experiencing sexual and financial violence than their cisgender counterparts. This report further showed that BIPOC trans women experienced even higher rates of IPV violence, particularly that ending in homicide. The Human Rights Campaign has reported that fatalities of trans and gender non-conforming people have increased in past years; a majority of these victims were Black and Latinx transgender women.
Greater financial instability: Poverty disproportionately affects LGBTQIA+ individuals due to a combination of employment discrimination, greater likelihood of incarceration, and high risk of family ostracization. According to the 2015 US Transgender Survey Report conducted by the National Center for Transgender Equality, transgender women were more likely than transgender men and non-binary people to have lost their job due to their gender identity. Due to such financial instability, trans folks are more likely to become homeless and/or participate in the underground economy. 
Discrimination by law enforcement: The 2015 US Transgender Survey Report found that 58% of trans folks experienced some form of law enforcement mistreatment. Moreover, around 30% of Black and multiracial trans women were assumed to be sex workers by law enforcement. Nearly 60% of trans respondents said they would not be comfortable asking law enforcement for assistance. In an ethnographic study conducted by Anne E. Fehrenbacher, law enforcement was found to discriminate against trans folks as they were seen as "less exploitable" than cisgender women; BIPOC trans women faced hyper criminalization and exclusion not only for their gender, but also their race.
Due to these combined risk factors, BIPOC trans women and girls are at increased risk of being trafficked. Moreover, such victims face significant barriers in being able to find assistance, support, or justice from the State, law enforcement, or anti-trafficking organizations. Yet, BIPOC trans women and girls remain unseen victims, ignored by data reporting, criminalized by the law, and excluded by victim services. 
Sex work vs sex trafficking
Pivotal to the lived experience of BIPOC trans women and girls is the important distinction between sex work and sex trafficking. As these groups are more likely to be involved in commercial sex work, it is important not to conflate the two.
Recent measures such as the Allow States and Victims to Fight Online Sex Trafficking Act (FOSTA) and the Stop Enabling Sex Traffickers Act (SESTA) (rather heavy handedly) purport to curb illegal sex trafficking online. However, this legislation forced the closure of online sites such as Craigslist personals and Backpage, where sex workers  communicate with clients. Removing this communication channel forced many sex workers to return to street work, where clients are harder to vet and coordinating logistics to ensure safety is far more difficult.
Respecting the agency and necessity of sex work for BIPOC trans women who choose this profession is a pivotal part of combatting the marginalization and harassment of such individuals by law enforcement and society alike. This must be held and pursued in tandem with working to combat sex trafficking of vulnerable individuals. 
To read more, search our database of resources here.
Blog post by Abby Leonard: Research Fellow for Human Trafficking Search, Yale Robert C. Bates Postgraduate Fellow and Yale graduate ('21)