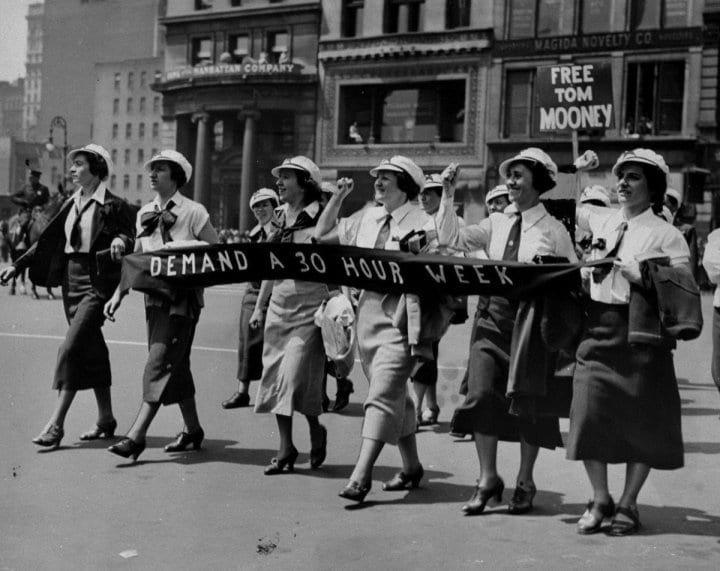 Know your rights this May Day
On May 1, 1886, thousands took the streets in Chicago to demonstrate support for an 8-hour work day. What later became known as the Haymarket Affair, the demonstration turned violent when police opened fire on the peaceful protesters, killing four, after someone threw a bomb into the crowd. Since then, May Day became synonymous with International Worker's Day, established to commemorate the Haymarket Affair.
Worker's rights are a cornerstone of the anti-trafficking movement. Protecting both children and adults from labor exploitation, forced labor, and labor trafficking are essential to mitigating the proliferation of modern day slavery. To celebrate this May Day, we want to make sure everyone reading our blog is aware of their worker's rights!
The Fair Labor Standards Act establishes basic workers' rights in the US for private sector and local, state and national government employees. While some exceptions apply, the FLSA established a minimum wage, currently $7.25 (higher in 28 states), and overtime pay (1.5 times the wage) for hours worked over 40 in a work week. It also established child labor regulations, defining the number of hours a child under 18 can work. For more information, check out this cheat sheet that outlines the rights provided on the FLSA!
In addition, Title VII of the Civil Rights Act of 1964 prohibits employment discrimination based on race, color, religion, sex, and national origin. More recently, the US Court of Appeals for the Seventh Circuit ruled that the Civil Rights Act also extends to protect individuals from workplace discrimination on the basis of sexual orientation. However, in the majority of states, it is still legal to fire someone for being Transgender.
For more information on your rights as an employee and discrimination based on any aspect of your identity, check out this comprehensive document detailing workers' protections by the AFL-CIO. In addition, check out this poster on your occupational safety and health rights. Lastly, check out this free online crash course offered by Stanford University on trafficking in the hospitality industry. If you have additional questions or would like to file a complaint, visit the Department of Labor's Resources for Workers.
Four groups that most frequently experience exploitation, forced labor, or trafficking include migrant agricultural laborers, salon workers, restaurant workers, and home care and domestic workers. Below are important resources for each group.
Migrant Agricultural Laborers
Department of Labor Basic Rights Cheat Sheet
Farmworker Justice: US Labor Law for Farmworkers
Department of Labor Farmworkers Rights Cheat Sheet – English | Spanish
Salon Workers
ACLU Know Your Rights for Nail Salon Workers
Department of Labor Cheat Sheet for Nail Salon Workers
Restaurant Workers
US Department of Labor Fact Sheet on Restaurants and Fast Food Establishments
Required Wage by State
Stanford University – Crash Course: Human Trafficking Awareness for the Restaurant Industry
Homecare and Domestic Workers
Department of Labor Interactive: Minimum Wage and Overtime Pay for Direct Care Workers
National Domestic Workers Alliance Know Your Rights Fact Sheet
National Human Trafficking Hotline: Domestic Work at a Glance
Firas Nasr is the Director of Communications at Human Trafficking Search.
Photo Credit: TIME