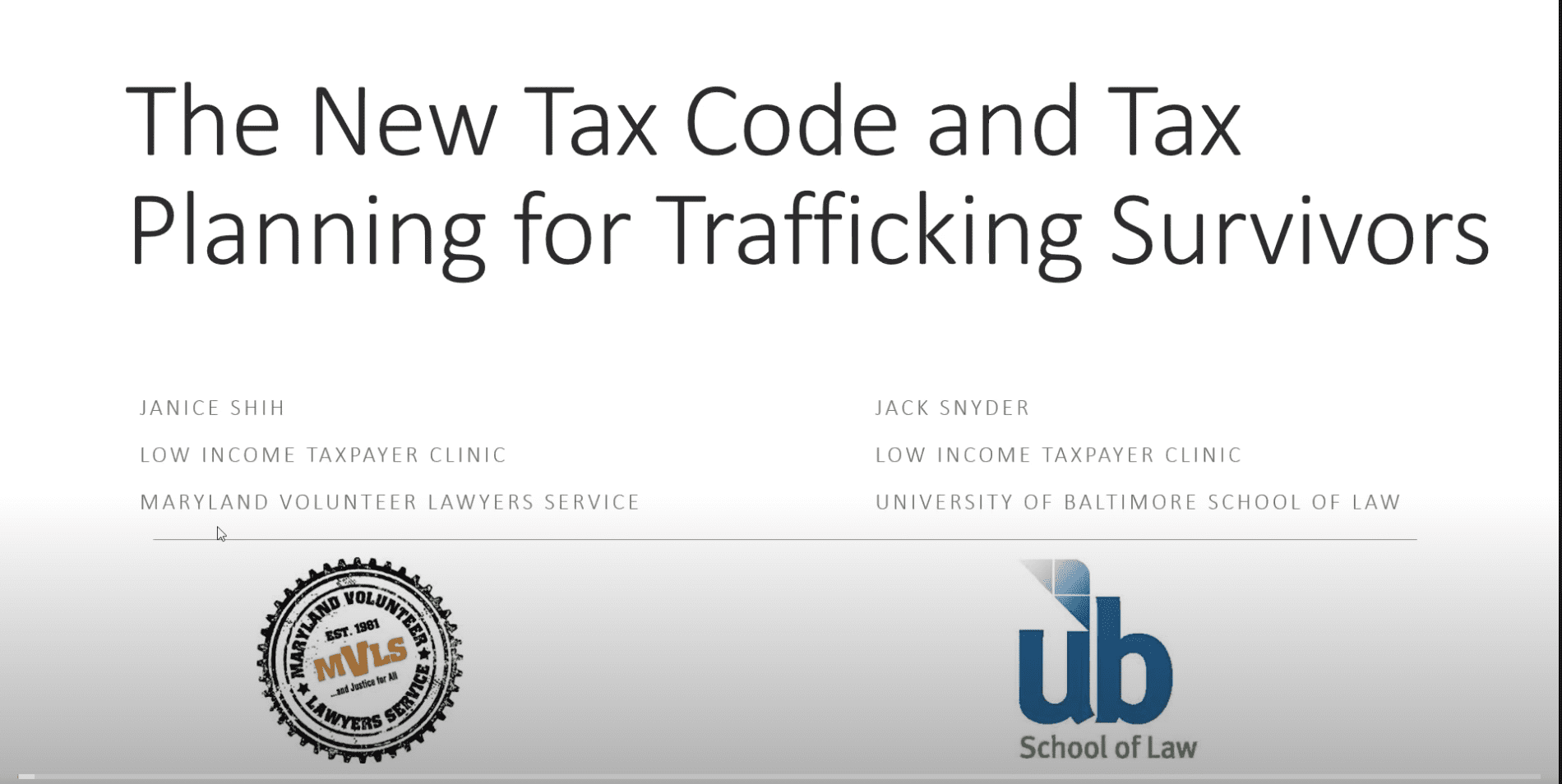 Webinar: Advocating For Trafficking Survivors Facing Tax Controversies
Trafficking survivors often face poverty, debt, and tax issues. These challenges persist, sometimes years after they escape from their trafficking situation. This webinar, designed for advocates and attorneys, will provide guidance on navigating the new tax code and understanding tax issues that may confront survivors. Most importantly, this webinar, taught by two tax attorneys with experience assisting trafficking survivors, will provide advocates with resources trafficking survivors can access to find expert legal advice. A recent publication, A Guide for Advocates [please hyperlink], written by the University of Baltimore School of Law, The Human Trafficking Legal Center, and pro bono law firm Ropes & Gray, provides additional background to these issues.
Presenters
Janice Shih, J.D. Janice Shih is the Director of the Low Income Taxpayer Clinic (LITC) at Maryland Volunteer Lawyers Service (MVLS), the largest provider of pro bono legal services in the state of Maryland.
Jack Snyder, J.D. Jack Snyder directs the law school's Low-Income Taxpayer Clinic, in which student attorneys practicing under his supervision represent low-income clients before the IRS and in federal tax litigation in U.S. Tax Court and U.S. District Court.
Watch the webinar here.