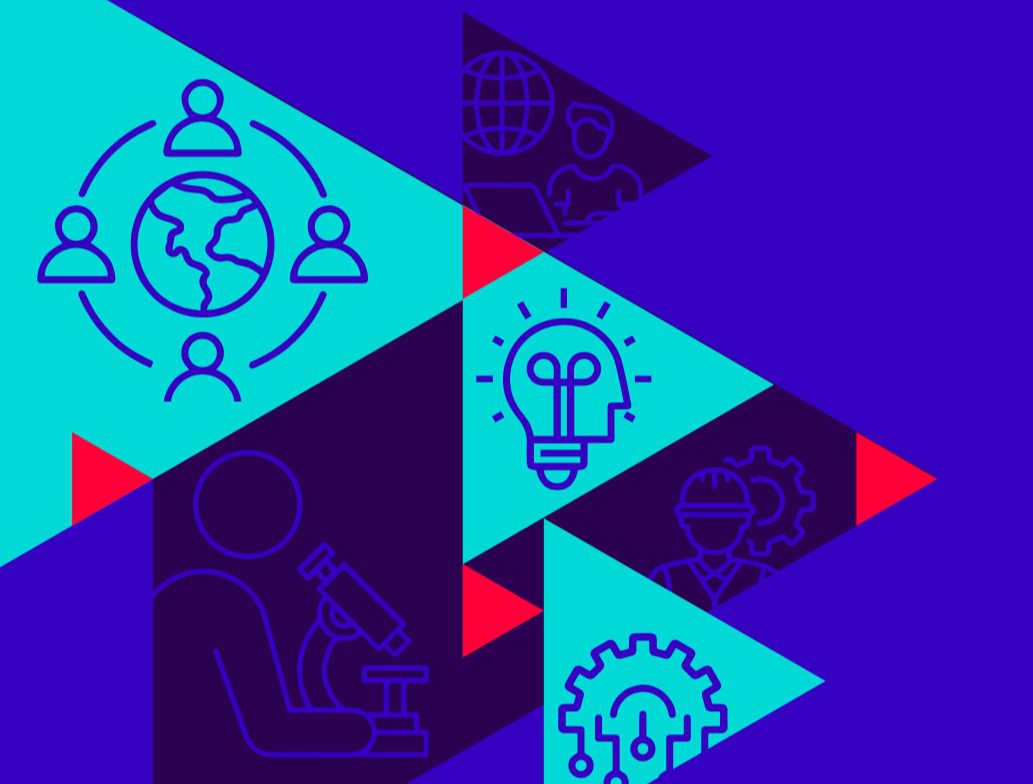 Use of digital technology in the recruitment of migrant workers
Executive Summary
While labour migration can deliver many positive outcomes, the recruitment, placement and employment of migrant workers in all regions of the world has become notorious for human rights abuses and difficulty in upholding basic labour standards. Given the imbalance between supply and demand for mostly low-paid labour in higher-income countries, the migrant worker recruitment industry has been marred by corruption, exploitative practices, debt bondage and situations that amount to human trafficking. The use of ICTs and other digital technologies can broadly improve core processes associated with migration and bring about transformational changes in areas such as document processing, recruitment and remittances to name a few. Governments will increasingly rely on digitization and technology in the context of migration management to enhance service delivery, manage data, streamline operational processes, regulate border crossings and integrate various stand-alone platforms. Digitalization at every step of the labour migration life cycle, from recruitment to employment to reintegration, has the potential to support easier, more efficient, less costly, and more transparent labour migration.
This report seeks to improve the understanding of how migrant workers utilize digital technologies along their recruitment journey. This mixed- methods study involved potential, current and returned migrant workers from three countries (Nepal, the Philippines, Sri Lanka), who were intending to migrate or had migrated to Hong Kong Special Administrative Region, China or Malaysia. In the case of workers from Nepal and Sri Lanka, the study also included participants who were intending to migrate or had returned from Kuwait. The study combines information derived from survey responses from 321 migrant workers, as well as 15 focus groups, and 49 key informant interviews. Only migrant workers who owned or had access to a mobile phone, feature phone, tablet, laptop or computer were asked to participate, as this was a minimum requirement to provide meaningful input on the use of ICTs to inform their migration journey. The study further investigated the landscape of existing digital technologies to meet the various needs of migrant workers.
Key findings of the survey:
Participants reported widespread access to mobile phones and used them for a range of purposes, but primarily for facilitating social interactions.
Approximately half (49 per cent) of survey respondents did not use digital technology to gather information about their labour migration experience.
Even among migrants who have access to ICTs and high self-reported efficacy on using ICTs, gathering information related to overseas employment remains largely or entirely offline.
Migrant workers are unaware of sources for seeking information in general, let alone where to find relevant information online even when it is readily available.
Migrant workers trust family, friends and recruitment agencies much more than online sources, even when there is no way of verifying the information provided.
When migrant workers use online sources to search for jobs, Facebook is the most used platform, slightly ahead of job portals.
The top-rated fear of using digital technology among study participants was misinformation.
Friends and family were the most common source of information used by respondents when selecting a recruitment agency.
Migrant workers ranked government agencies in origin countries as the least critical source of information provision.
Key findings and observations from the online research:
An ever-increasing amount of "migrant technology" solutions are being developed that address migrant workers' needs in innovative ways; however the true impact of these tools remains largely unclear due to lack of data and evaluations.
Digital technology has the potential to enable all recruitment-related actors to undertake their core functions at each stage of the recruitment/migration lifecycle in new and improved ways.
Mobile and digital technologies can supplement, grow, and innovate already existing services, expanding their reach, coordination, and integration in areas such as providing information, sending remittances, and direct hiring.
The development of apps and technological innovations should involve key beneficiaries (migrant workers themselves) in the design and development phase to ensure uptake and sustainability.
For projects that focus on app development, a top-down approach must understand the demand and need for such apps, and subsequently management, promotion, and maintenance should continue beyond the initial phases of design and launch in order to ensure sustainability and relevance.
General recommendations:
To intensify information dissemination and promotion of existing online support tools and digital platforms in both origin and destination countries.
Complement traditional offline outreach mechanisms among migrant worker communities with the enhanced usage of ICTs to raise awareness of supportive services, particularly through social media and customized content.
Consider that ICTs, while suitable for certain tasks, cannot resolve many structural challenges related to migration and recruitment, and their effectiveness is shaped by a wide range of factors including existing migration infrastructure, migration corridor,gender, occupation and they risk further marginalizing the most vulnerable.
Build capacity for migrant workers to utilize ICT-enabled services by developing skills in digital literacy and digital safety prior to migration.
Build the capacity of migration and recruitment stakeholders through training and sharing of best practices to better analyse qualitative and quantitative data captured through ICT-enabled services in order to understand their impact.
Avoid unnecessary duplication of digital initiatives to prevent fragmentation and indifference towards ICT solutions. As part of this effort, ensure the interoperability of digital technologies and information systems between various governmental agencies and databases while maintaining data and confidentiality protections.
Conduct regular monitoring activities of existing ICT tools and platforms to determine their usage and make data publicly available when relevant and possible.
Ensure the most up-to-date content and information related to recruitment and migration is disseminated in a timely manner across all relevant digital platforms.
Promote the use of e-wallets and other digital tools (including those utilizing blockchain technology) to facilitate lower-cost remittance transactions.
Encourage the adoption of all relevant international treaties including ILO conventions, most particularly the Private Employment Agencies Convention (No. 181) due to its provision on prohibiting the charging of recruitment fees.
Adhere to all of the ILO's Principles and Operational Guidelines for Fair Recruitment, especially Operational Guidelines 7 and 11 which specifically outline the role of technology.
Adhere to all of the stipulations included in the Global Compact for Safe, Orderly and Regular Migration, particularly Objectives 4, 11, 12, 18, and 20 which contain specific provisions related to digitization and ICTs.
Read full report here.