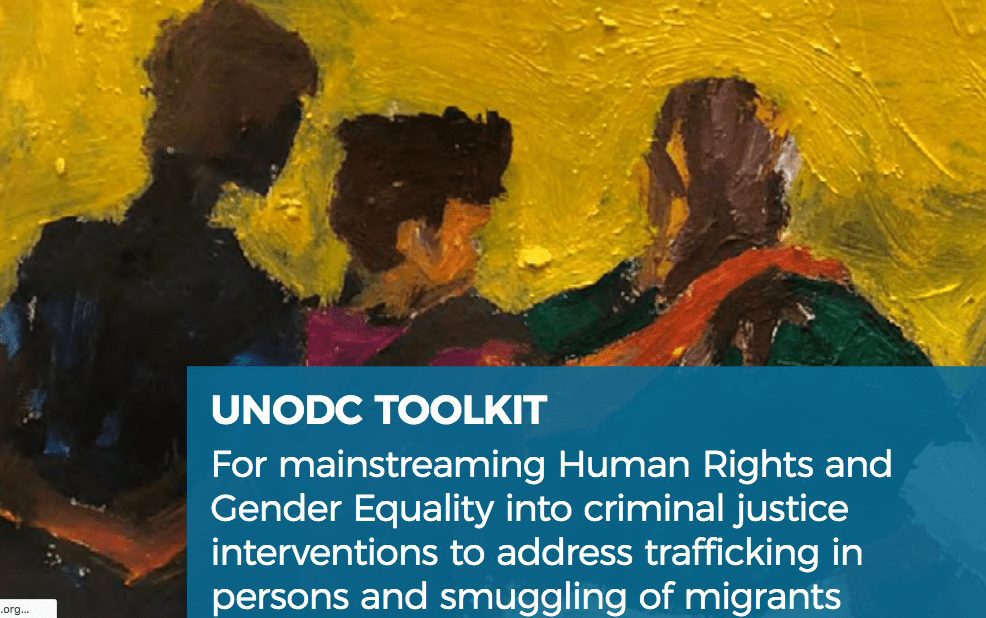 UNODC Toolkit Puts Human Rights & Gender Equality at the Forefront
Measures to prevent and address human trafficking and migrant smuggling and support the people affected by these crimes must respect human rights and promote gender equality.
This was the clear message from all participants at the launch of a new Toolkit that provides guidance to criminal justice experts on how to adopt a human-rights and gender-equal response to these crimes.
The Toolkit was developed with the support of national, regional and international experts and partner agencies under the framework of the Global Action against Trafficking in Persons and the Smuggling of Migrants (GLO.ACT) – a joint initiative by the European Union (EU) and the United Nations Office on Drugs and Crime (UNODC) being implemented in partnership with the International organization for Migration (IOM).
UNODC is mandated to address the criminal dimensions of human trafficking and migrant smuggling in the context of the United Nations Transnational Organized Crime Convention and its relevant supplementing Protocols.
"We recognize that criminal justice responses alone cannot effectively combat trafficking in persons and smuggling of migrants," said UNODC's Director of the Division of Treaty Affairs, John Brandolino, who opened the online launch event which was attended by over 200 people.
"Therefore, we work with our national, regional and international partners, including the UN Migration Network and the Inter-Agency Coordination Group against Trafficking in Persons, to prevent and address these two crimes," he added.
Human trafficking and migrant smuggling are global crimes that target people for profit, using them as commodities with little or no regard for their rights, dignity or safety.
Migration journeys come with risks and dangers, and migrants often face violence, exploitation, and abuse along the way.
Data collected by UNODC over the past 15 years consistently shows that around 75 percent of detected victims of human trafficking are women and girls. The percentage is even higher when looking specifically at trafficking for sexual exploitation.
Henriette Geiger, Director for Human Development, Migration, Governance and Peace, European Commission Directorate-General for International Partnerships, European Union, stressed the importance of GLO.ACT being at "the forefront of strengthening human rights-based and gender-sensitive programming" to combat human trafficking and migrant smuggling, adding that the EU is "very happy to join forces on this crucial topic".
Read more here.