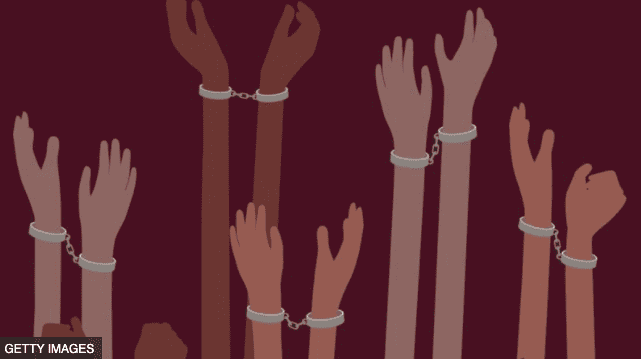 UN asks Vietnam to investigate allegations of human trafficking to Saudi Arabia 'with the involvement of authorities'
The death of a 15-year-old girl in Saudi Arabia is the latest case of violence against Vietnamese workers in recent years.
Answering BBC News Vietnamese on November 10, Professor Mullaly Siobhán, United Nations Special Envoy warned that some labor export companies in Vietnam have faked their identities, falsified their ages to bring underage children. years to Saudi Arabia.
Controversy about the victim's real age
In a statement on November 4, the Office of the United Nations High Commissioner for Human Rights (OHCHR) mentioned the death of a 15-year-old Vietnamese girl in Saudi Arabia.
After being beaten by her owner, this girl was not allowed to eat or receive treatment. She died before being sent back to Vietnam. Because her profile was forged by a labor recruitment agency, her family was unable to bring her body home.
The Vietnamese Embassy in Saudi Arabia has confirmed this case. The girl named H Xuan Siu, 25 years old, was brought to Saudi Arabia by Vinaco International Labor Cooperation Joint Stock Company to work as a domestic helper from the end of 2018. According to the results of the forensic examination and the death notice of the Ministry of According to the local internal affairs, Siu died due to lack of oxygen in the blood, asphyxiation pneumonia, blood clots in the lungs.
However, according to VOA , H Xuan Siu's real age is just over 17. Based on documents related to H Xuan Siu's identity, VOA discovered that the victim's year of birth had been changed on the passport to make H Xuan Siu is older than his real age, leading to errors in documents of authorities in Saudi Arabia and Vietnam.
According to VOA, H Xuan Siu's family said that the victim was recruited by Vinaco employees in August 2018 when she was almost 15 years old. A representative of Vinaco based in Thanh Hoa, the business responsible for sending H Xuan Siu to work, said he did not know she was a minor.
According to the Vietnam Integration newspaper , H Xuan Siu's mother said that the victim was born on October 30, 2003. The victim was not yet 15 years old when she went to work abroad, but for some reason, the victim's date of birth was changed to October 30, 1996.
The Vietnamese Embassy in Saudi Arabia said it was trying to repatriate the body of Vietnamese worker H Xuan Siu, calling it a "special case", according to Zing News .
BBC News Vietnamese has not been able to independently verify information about H Xuan Siu's age.
"Alarming allegations"
In a statement on November 4, UN human rights experts said they had received "really alarming" allegations that companies in Vietnam forged identity documents to recruit girls. children are not old enough to go to Saudi Arabia to work as a housekeeper.
The Office of the United Nations High Commissioner for Human Rights (OHCHR) has called on the governments of Saudi Arabia and Vietnam to jointly crack down on human trafficking after records revealed that many women and girls were sexually abused and beaten by their employers. beat, tortured when coming to Saudi Arabia to work as a housekeeper. The women were not given food, drink, medical treatment and paid less than in the contract.
"We have found that traffickers are targeting poor women and girls in Vietnam, many of whom are in vulnerable groups and are subject to discrimination. Smugglers operate with impunity," OHCR said.
From September 3 to October 28, 2021, OHCHR also reported that nearly 205 Vietnamese women, many of whom were victims, were repatriated. Many of them are victims of human trafficking.
OHCHR requests the governments of Vietnam and Saudi Arabia to conduct an independent and impartial investigation into allegations of human rights abuses against women and girls working abroad, and alleging involvement in human rights abuses. government involvement in human trafficking, and at the same time prosecuting the perpetrators.
"We would like to remind Vietnam and Saudi Arabia of their international obligation to cooperate in combating human trafficking, including investigating crimes, providing effective measures and assistance to victims," ​​he said. UN experts mentioned in the statement.
OHCHR said it has been in contact with Saudi Arabia and Vietnam regarding these allegations and wants to continue to get constructive engagement from both governments.
"No official response from Vietnam and Saudi Arabia yet"
Professor Mullaly told the BBC that under the process, Vietnam and Saudi Arabia have 60 days to make a complete statement from November 4 when OHCHR makes an official statement. So far, the two governments have not released any official information.
Both Vietnam and Saudi Arabia confirmed to have received the notice from OHCHR.
"We have also received information from the Vietnamese side that they are working and conducting an investigation. And we have also worked with a representative from Saudi Arabia. We are currently waiting for a full response from the side. 2 countries within 60 days. But we hope to get a response as soon as possible." Professor Mullaly said.
Regarding the current human trafficking network from Vietnam to Saudi Arabia, Professor Mullaly said that this is a systematic and methodical human trafficking network, targeting poor, discriminated women and girls. treat and face high risk and high risk. Those in this network have been operating with impunity according to the law.
"But we hope that with increased law enforcement and international coordination it will be possible to help criminally prosecute the perpetrators. This is very important because if we don't work together, then trafficking will result in trafficking," he said. this person will go on as long as the perpetrators go unpunished and they just hang around for the sake of huge profits from human trafficking."
"Smugglers take advantage of vulnerable women"
According to Professor Mullaly Siobhán, the root causes of human trafficking are poverty, discrimination against women and girls, poor working conditions, inability to access legal mechanisms. justice, the abuse they have to endure while the abuser is not punished.
All these factors have led to the ongoing human trafficking. And the main reason is the lack of job opportunities. When cornered like this, the risk of human trafficking increases.
Commenting on whether Saudi Arabia has laws to protect foreign workers, Professor Mullaly Siobhán said Saudi Arabia has laws to protect workers who are victims of human trafficking networks. But the United Nations has highlighted the huge gap between regulation and law enforcement in Saudi Arabia, such as protecting victims and identifying them. The International Labor Organization (ILO) has also worked with the Saudi side regarding the strengthening of victim identification and protection mechanisms.
"These are issues that we are very concerned about."
"Special supervision is required for labor export companies"
Some illegal labor export companies still target women from ethnic minority communities in the Central Highlands, falsifying their identity documents to send them to Saudi Arabia to work.
According to Professor Mullaly Siobhán, it is important for Vietnam to increase awareness of human trafficking.
"Vietnam needs to pay special attention to labor recruitment companies when they forge documents for girls to work abroad, especially on the issue of forged labor contracts. monitor the workers after they have arrived in the destination country, in this case Saudi Arabia. Whether their work is according to the contract or not, who is the employer…"
Professor Mullaly said that bilateral agreements between Vietnam and Saudi Arabia are very important. The role of the Vietnamese Embassy in Saudi Arabia is also very important such as meeting workers, protecting them, viewing labor contracts…
"As I mentioned, poverty and discrimination against women and children are the core causes of human trafficking. And after workers return, they must also be protected. , ensuring welfare, legal, medical and psychological help.
Accurate information is very important especially during the Covid pandemic. We know that traffickers often aim to lure women and girls over the internet with fake information."
BBC News Vietnamese will continue to interview victims, lawyers and diplomats related to human trafficking from Vietnam to Saudi Arabia.
Read article in Vietnamese here.