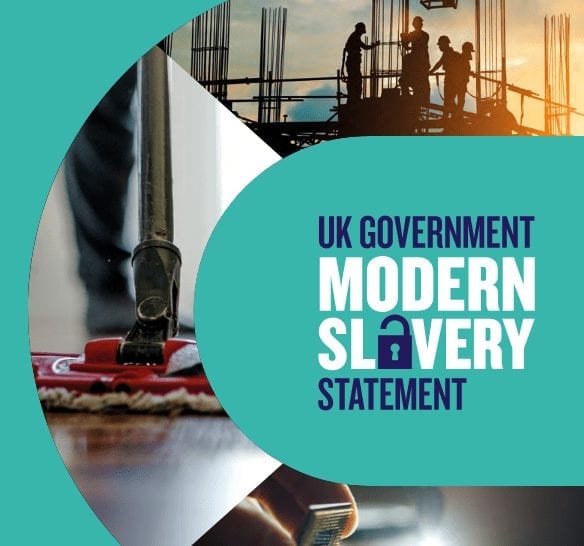 UK Government Modern Slavery Report
Modern slavery is so pervasive that it is likely to exist in the supply chains of the goods and services purchased by governments across the globe, from the technology we buy to the construction projects we fund. All governments have a responsibility to ensure taxpayers' money does not inadvertently fund criminal activity and to protect vulnerable workers in their supply chains from exploitation.
This statement explains the steps that the UK government took in 2019 to identify, prevent and mitigate modern slavery in our operations and supply chains.1 Ministerial government departments will publish their own modern slavery statements annually, starting from financial year 2020/21. These first individual departmental statements will be published by 30September2021.
The potential for change is huge: public procurement represents a significant share of the global economy, accounting for 15% – 20% of global GDP. We want this statement to encourage other governments and public bodies to leverage their spending power to help realize United Nations Sustainable Development Goal Target 8.7 to eradicate forced labor, modern slavery and human trafficking by2030
Read the full report here.