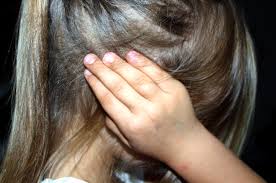 Sex and human trafficking in the U.S. disproportionately affects foster youth
Human trafficking, which is the exploitation of people for sexual servitude, forced labor, or financial gain, is rampant in many countries and is thought to generate over $30 billion worldwide1. Here in the U.S., the FBI estimates that over 100,000 children are victims of sex trafficking2. Foster children are particularly vulnerable to falling victim to sex trafficking and other forms of human trafficking.
Did you know…
60% of all child sex trafficking victims have histories in the child welfare system?
Children without families to make them feel loved and cared for are particularly vulnerable to exploitation by sex traffickers. Foster children in large cities like New York and Los Angeles are at the most risk of being targeted. Traffickers will sometimes send one of their girls into group homes to lure other girls to leave3. Many girls who end up leaving foster care are trafficked into prostitution where they are routinely subject to physical abuse and violence.
Foster Youth and Sex Trafficking: Facts & Figures
In FY 2014, 238,230 children in the U.S. left foster care
The FBI estimates sex trafficking in the U.S. involves 100,000 children,
60% of child sex trafficking victims recovered through FBI raids across the U.S. in 2013 were from foster care or group homes.
Experts have extrapolated that the average age for girls entering the sex trade is 12
The average age of children involved in prostitution when recovered by law enforcement is 14

3

.
What NFYI is doing
Sadly, flaws in the foster care system have led too many children into a life of exploitation and prostitution. NFYI has been working with policymakers to pass legislation aimed at protecting children from human trafficking and coordinating with community organizations to raise awareness of the threat that trafficking poses for foster children in the U.S.
View the original post here.