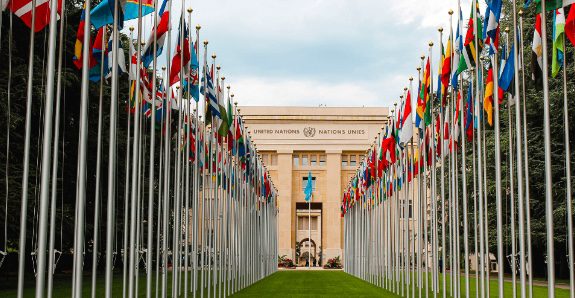 U.S. prison labor system "contemporary slavery" according to UN report
A recent report published by United Nations human rights experts denounces the prevalence of "contemporary slavery" within the U.S. prison system.
The report, a result of a comprehensive investigation following the experts' visit to the U.S. earlier this year, reveals the harrowing realities of forced labor, shocking prison conditions, and systemic racism that plagues American correctional institutions.
Sharing stories of persons locked in solitary confinement for a decade or longer, children sentenced to life imprisonment, and pregnant women subjected to shackles during childbirth, the report called U.S. prisons practices "an affront to human dignity."
The U.S. has yet to respond.
"A contemporary form of slavery"
The official country visit by the U.N. International Independent Expert Mechanism to Advance Racial Justice and Equality in the Context of Law Enforcement (the Mechanism) brought to light a deeply unsettling revelation.
The Mechanism is astonished by evidence stating that this access to free or almost free Black work force, through free or poorly paid prison forced [labor], exists to this day in the United States, constituting a contemporary form of slavery. Further, it received information stating that workers in prison are assigned hazardous work in unsafe conditions without the training or protective gear needed, and, if they refused to work, even for a medical condition or disability, they are punished accordingly.
The report noted the "plantation-style" prisons in Southern states, such as the sprawling Louisiana State Penitentiary, known as Angola. "The plantation prison soil worked by incarcerated [labor] today is the same soil worked by slaves before the civil war."