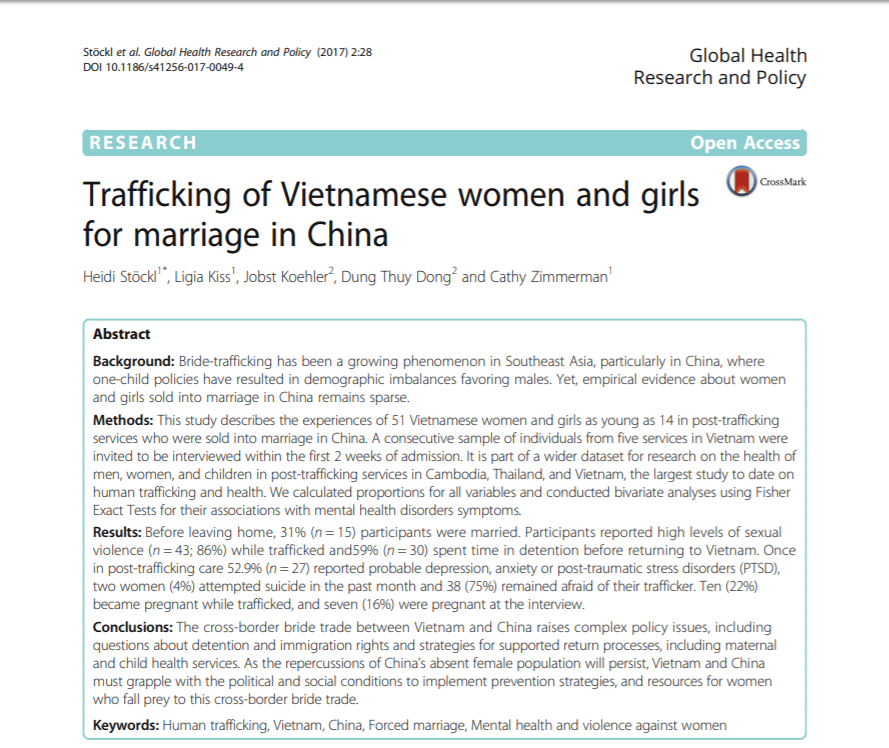 Trafficking of Vietnamese women and girls for marriage in China
Bride-trafficking has been a growing phenomenon in Southeast Asia, particularly in China, where one-child policies have resulted in demographic imbalances favoring males. Yet, empirical evidence about women and girls sold into marriage in China remains sparse.
This study describes the experiences of 51 Vietnamese women and girls as young as 14 in post-trafficking services who were sold into marriage in China. A consecutive sample of individuals from five services in Vietnam were invited to be interviewed within the first 2 weeks of admission. It is part of a wider dataset for research on the health of men, women, and children in post-trafficking services in Cambodia, Thailand, and Vietnam, the largest study to date on human trafficking and health.