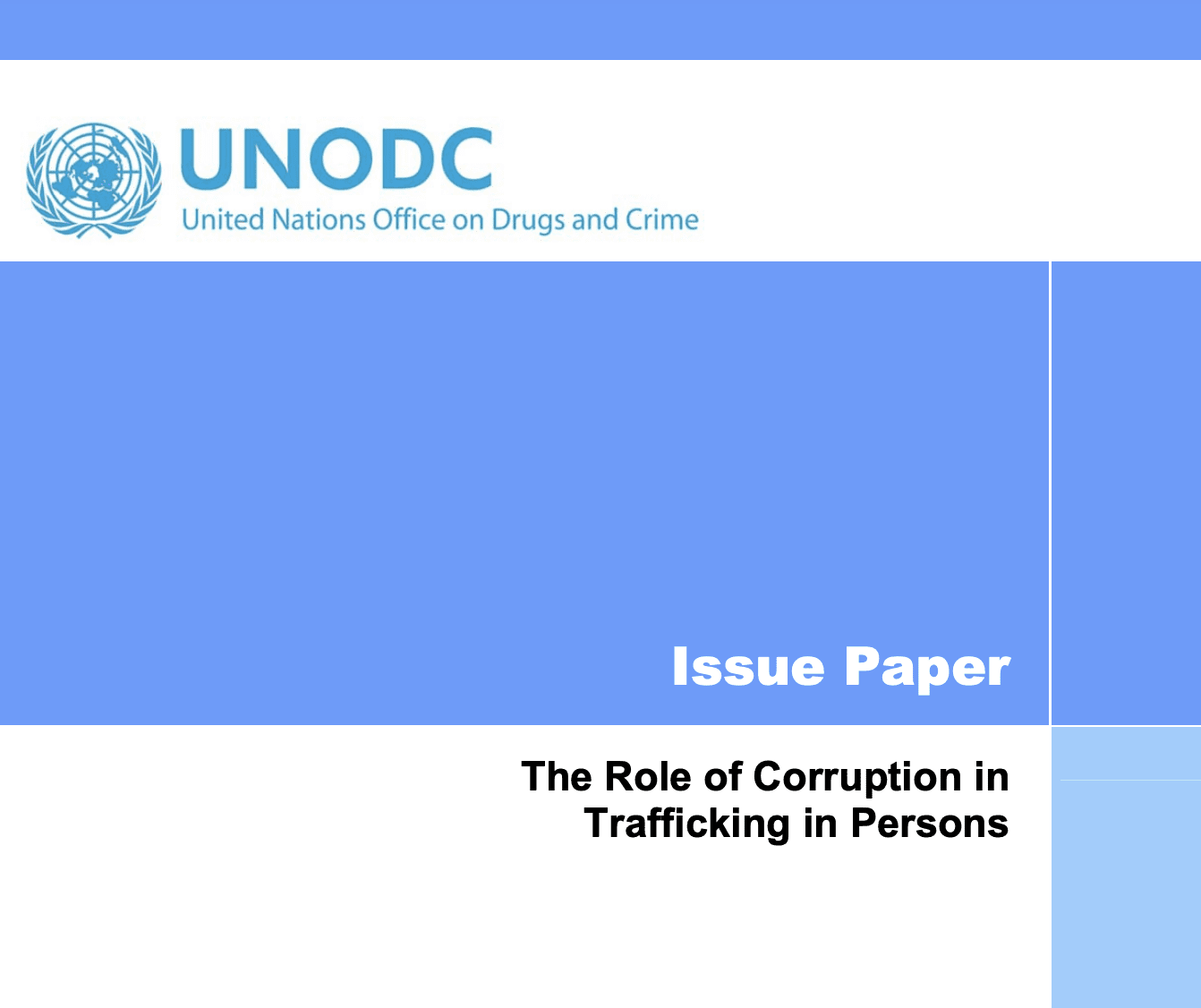 The Role of Corruption in Trafficking in Persons
Trafficking in persons and corruption are closely linked criminal activities, whose interrelation is frequently referred to in international fora1 . Yet, the correlation between the two phenomena, and the actual impact of corruption on trafficking in persons, are generally neglected in the development and implementation of anti-human trafficking policies and measures. This lack of attention may substantially undermine initiatives to combat trafficking in persons and prevent the customization of responses as needed. Only after recognizing the existence and the effects of corruption in the context of human trafficking, can the challenges posed by it be met. It is thus important to examine how corruption plays a role in human trafficking and actually contributes to the growth of the phenomenon.
This paper seeks to outline patterns of corruption in trafficking in persons; provide a description of relevant international legal instruments and outline some practical guidance on what can be done to address the issue of corruption in human trafficking.
In an attempt to keep its scope within reasonable limits, the paper focuses mostly on corruption of public officials, and in particular of law enforcement and criminal justice actors.
Read more here.