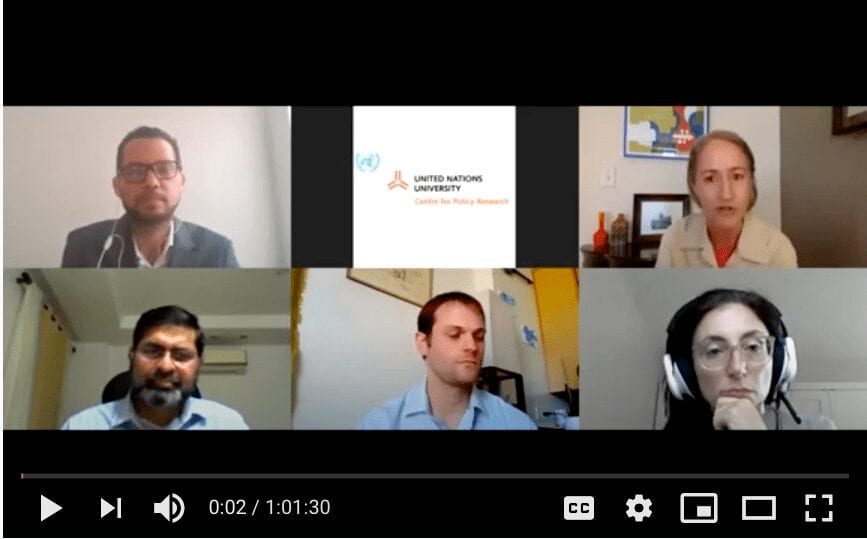 The Path to 2025: Lessons from Efforts to Combat Child Labor
On 10 November 2020, Delta 8.7 convened a virtual panel to continue and deepen the conversation from the recent written Symposium focused on lessons from efforts to combat child labour. All written contributions can be found here: https://delta87.org/2020/09/symposium… The symposium brought together practitioners from GoodWeave International, World Vision, the International Labour Organization and UNICEF. Each contributor reflected on lessons learned from their experiences implementing and evaluating programmes and projects to combat child labour in different contexts. In addition, they offered valuable insights into what their work has shown to be most effective, and outlined persistent challenges, including those that emerged in the wake of the COVID-19 pandemic. In this virtual convening, panelists discussed "what works" to combat child labour from the perspective of programme implementation, how programme effectiveness is gauged and how programming on the ground has adapted to the realities brought on by the COVID-19 pandemic.
Panellists included: – Claudia Cappa, Senior Adviser for Statistics, UNICEF – Dan Karlin, Monitoring, Evaluation and Learning Officer, GoodWeave International – Fowzul Insaf Nizam, Specialist on Fundamental Principles and Rights at Work, International Labour Organization – Oscar Castillo, Project Director-Campos de Esperanza, World Vision
Moderator: – Alice Eckstein, Programme Manager-Modern Slavery Programme, United Nations University Centre for Policy Research
Read more here.