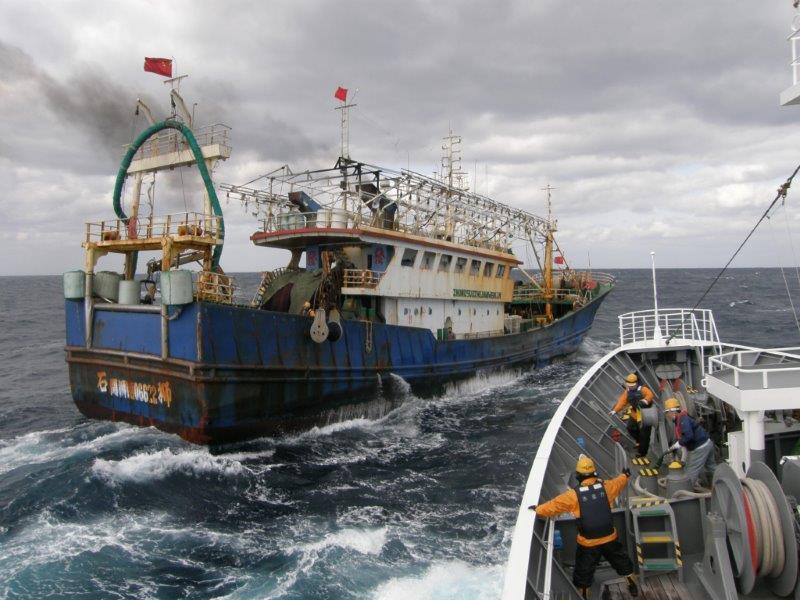 The Outlaw Ocean: An Exploration of Policy Solutions to Address Illegal Fishing and Forced Labor in the Seafood Industry
Data transparency plays an important role in supporting regional and global efforts to combat illegal fishing and ensure healthy use of ocean resources. Location-monitoring data, like those generated by automatic identification systems (AIS) and Vessel Monitoring System (VMS) programs, offer an inside look at fishing vessels' activities. These data can aid enforcement of international maritime law and support states' reputations for engaging in sustainable and ethical fishing practices. Although the benefits of public data sharing are many, there are often legal and policy obstacles to achieving full data transparency.
States face complex legislative histories that prohibit sharing of confidential information, such as VMS data. They must also navigate issues of political will and the influence of profitable fishing industry leaders. This research approaches the question of legal obstacles to data-sharing policy via case studies of three Latin American states. Peru, Chile, and Ecuador are all high-grossing coastal fishing nations and important global actors. Chile's and Peru's experiences with successfully publishing VMS data can provide insights into the key drivers of data publication. Meanwhile, a closer look at Ecuador's efforts to share data reveals some of the major hurdles to public sharing.
Read more here.