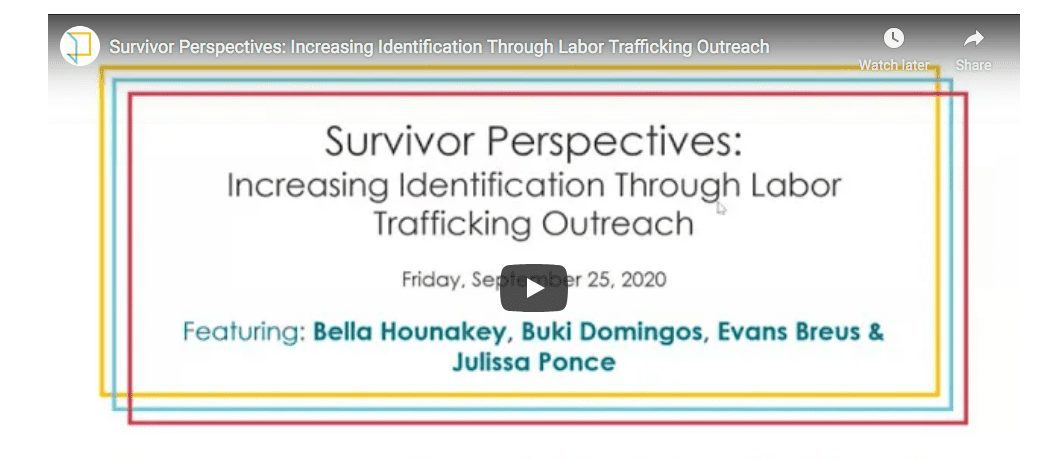 Survivor Perspectives: Increasing Identification Through Labor Trafficking Outreach
This panel discussion highlighting survivor perspectives explores experiences and insights relevant to trauma-informed and effective labor trafficking outreach. Learn about tailoring content and responsible representation, assessing agency readiness, and considerations for partnering with survivors, among other topics. Viewers will gain practical tips to connect with people experiencing labor trafficking in their communities.
Speakers: Bella Hounakey, Buki Domingos, Evans Breus, and Julissa Ponce
Facilitated by: Charlee Borg, Framework's Program Officer for Training and Administration
Framework promotes person-centered and trauma-informed practices. All Subject Matter Expert consultants (SMEs) with lived labor trafficking experience are compensated, have the option of anonymity, are recognized for their expertise beyond their trafficking experience, and have total control over whether and how to share their story.
Watch here.