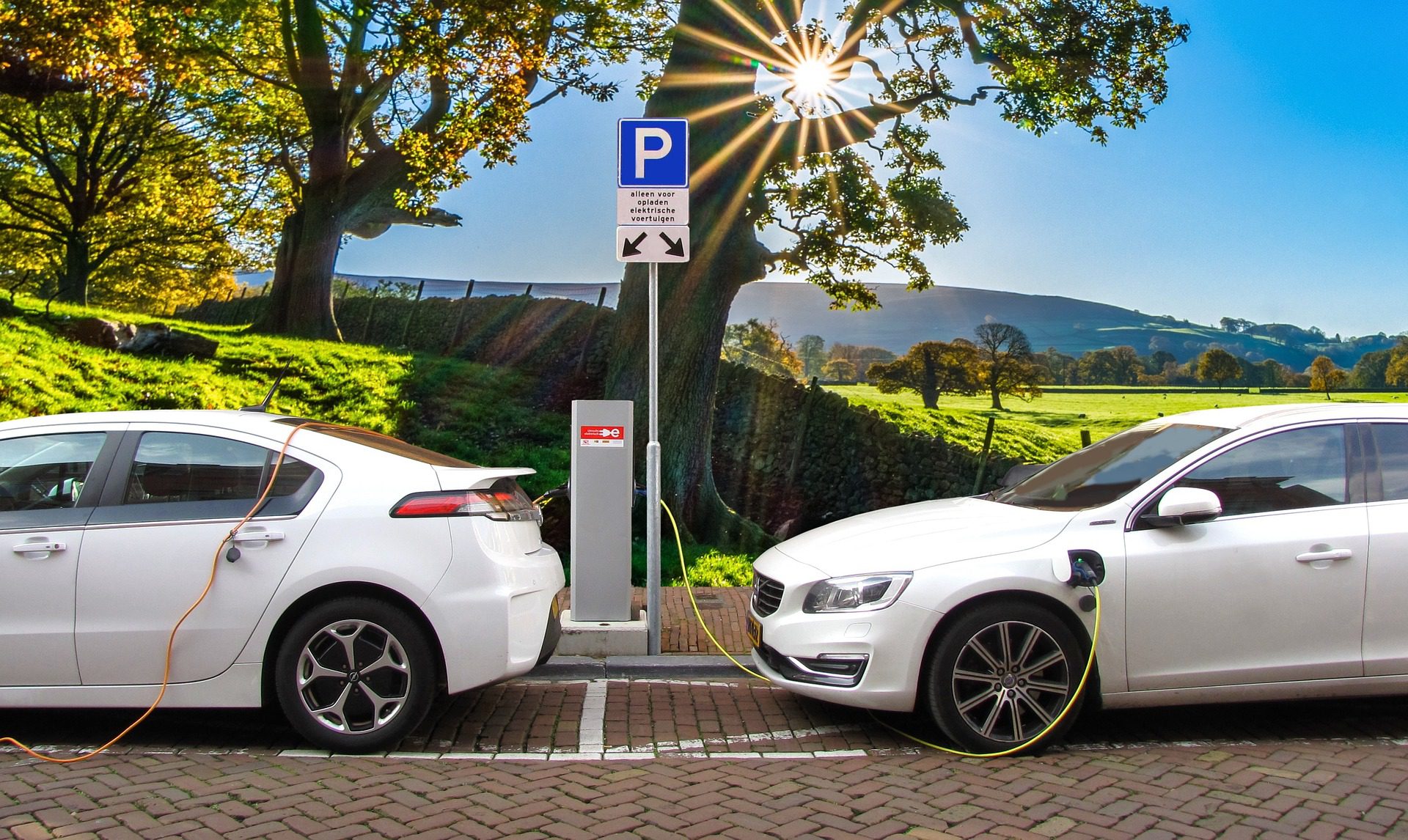 Solving the critical cobalt conundrum
The envisioned green future where every North American is driving a battery-powered electric vehicle charged with renewable energy could be undermined by cobalt, a somewhat scarce and controversial metal that makes lithium-ion batteries better.
"Cobalt is considered the highest material supply chain risk for electric vehicles in the short and medium term," the U.S. Department of Energy penned in an April report.
This risk has automakers, lithium-ion battery manufacturers, and government agencies investigating battery chemistries that reduce the amount of cobalt needed – a task that is not easy without sacrificing the safety and performance provided by this critical transition metal.
While the sector has made headway in reducing the amount of cobalt needed, the average 100-kilowatt-hour lithium-ion battery pack, the size used to power a Tesla Model S or Model X, currently has roughly 20 kilograms (44 pounds) of cobalt, according to DOE.
Benchmark Mineral Intelligence, a world-leading battery supply chain analyst, estimates that a 35 gigawatt-hour lithium-ion battery megafactory requires roughly 6,000 metric tons, or 6 million kg, of cobalt per year.
According to the United Kingdom-based firm's June data, more than 200 megafactories are being built, or are in the pipeline to be built in the coming years.
With existing battery chemistries, these currently planned lithium-ion battery factories alone would need a staggering 651,000 metric tons of cobalt, which is 465% more than the 140,000 metric tons that the United States Geological Survey calculates was mined globally during 2020.
This projected massive growth in cobalt demand is further complicated by the fact that this battery ingredient is seldom mined as a standalone metal. Instead, it is typically produced as a byproduct at copper and nickel mines.
"This situation limits producers' flexibility in adjusting the amount of cobalt mined in response to changes in demand and can result in periods of oversupply or shortage," according to the USGS.
With rocketing demand driving the price of cobalt up to above US$24 per pound by late July, a nearly 40% increase over the $33,000/t at the onset of the year, the economics of recovering cobalt as a byproduct is becoming more intriguing for North American copper and nickel producers.
The climbing demand and price has also spurred the revival of a cobalt factory in Ontario, a Canadian province known for hosting deposits rich in silver and cobalt.
The cobalt conundrum
Beyond the expectation that the global mining sector will be challenged to keep pace with skyrocketing demand, another impetus to establish North American sources of cobalt is most of this increasingly important battery metal is currently mined in the Democratic Republic of Congo (DRC), a country plagued with political and social issues.
Artisanal mining in DRC has captured headlines around the world due to the unsafe working conditions and human rights violations as men, women, and children hand-dig down into some of the richest sources of cobalt on Earth.
It is estimated that artisanal mines are the source of 10 to 20% of the cobalt coming out of DRC, a country that accounts for nearly 70% of the world's supply of this controversial battery metal.
This creates a conundrum for EV and green energy companies that need cobalt for their batteries but do not want to be seen as contributing to the endangerment of children to lessen mankind's carbon footprint.
Bending to pressure from human rights groups and socially conscious EV drivers, many electric automakers and lithium-ion battery manufacturers have sworn against sourcing their cobalt from DRC – especially artisanal mines.
TDI Sustainability, a global advisory firm, argues that turning a blind eye to DRC artisanal cobalt mining will only make matters worse for the people willing to put themselves and their families at risk to dig up enough of this important metal to survive.
"Presented with the option to not source from places considered high risk, most manufacturing companies would willingly opt out. But by doing so, the very people whose lives are most affected – for whom the risk is the greatest – can be left bereft of a livelihood: the very thing that sustains their families and communities," wrote TDI team members Assheton Carter and David Sturmes.
To help support safe small-scale cobalt mining, TDI has teamed up with like-minded businesses and social impact awareness groups to form the Fair Cobalt Alliance, a group focused on making artisanal mining of cobalt and other minerals, safer and more productive.
This alliance boasts Glencore plc, the largest cobalt mining company in the world, Swedish luxury automaker Volvo, and Tesla amongst its members.
Transforming DRC's artisanal mining to a force for good, however, would not completely resolve the cobalt stigma.
This is because roughly 80% of the global production of cobalt sulfate, the upgraded form of cobalt used in lithium-ion batteries, is produced in China.
Cobalt-free recipe
The perception that cobalt could be tainted by DRC human rights abuses and lax environmental standards in China has automobile and battery manufacturers looking for solutions, including less cobalt-intensive recipes for cathodes.
Tesla, which delivered 499,550 EVs to customers and continued to dominate the field during 2020, is among the companies seeking lithium-ion battery chemistries that require less cobalt.
Eliminating cobalt from the lithium-ion battery recipe is akin to developing a gluten-free pizza crust – alternatives are available for those who absolutely cannot have gluten, but it is tough to develop a flourless recipe that has all the attributes that would make all pizza lovers want to eat the pie.
While other transition metals such as manganese, nickel, iron, and titanium are potential substitutes in a lithium-ion battery recipe, none can match cobalt when it comes to delivering high-voltage, energy density, and the movement of lithium ions.
"Moving away from high cobalt content means the new cathode materials must be optimized for all of these performance characteristics via subtle changes in the arrangement of the transition metals and their relative compositions," DOE explained.
While government and industry efforts are expected to lower the percentage of cobalt going into each battery, this will not offset the massive volume of batteries to be produced over the coming years and decades. This has battery manufacturers, even those looking to eliminate cobalt from the battery mix, racing to the mines to ensure they have the socially and environmentally responsible supplies of this battery metal.
Early in 2019, Tesla cut a deal to buy cobalt from Glencore Plc, the world's largest producer of this battery metal.
Samsung SDI, a South Korean lithium-ion battery manufacturer, also cut a deal for Glencore cobalt. Under the terms of this supply contract, Glencore will provide up to 21,000 metric tons of cobalt contained in cobalt hydroxide between 2020 and 2024.
In Europe, BMW Group secured a deal for 100 million euros ($119 million) worth of cobalt from Managem Group, a Moroccan mining company the German automaker selected for its sustainable and ethical mining practices.
Tesla CEO Elon Musk hinted that his EV company may form closer bonds with mining companies as it seeks to secure cobalt and other battery materials.
"We might get into the mining business. I don't know," Musk said. "We'll do whatever we have to ensure that we can scale at the fastest rate possible."
First Canadian cobalt
While not as rich as DRC, North America does have its own cobalt-enriched areas. This includes Ontario, which will soon be delivering the cobalt sulfate needed for the lithium-ion batteries being produced for EV manufacturers in the U.S. and Canada.
Looking to position itself at the front end of North American supply chains, the eastern Canada province recently unveiled plans to develop a critical minerals strategy to "generate investment, reduce red tape, create jobs, and advance Indigenous participation in the sector," according to Ontario Minister of Energy, Mines and Northern Development Greg Rickford.
The metals-rich province has already made several key moves toward this strategy to feed critical minerals into low-carbon supply chains, including the establishment of the first and, as-of-now, sole primary cobalt refinery in North America.
Being developed by First Cobalt Corp., this rail-accessible refinery less than 400 miles away from Great Lakes manufacturing towns such as Detroit and Buffalo will be capable of producing 25,000 metric tons of battery-grade cobalt sulfate per year, which will go a long way toward filling North American requirements.
In January, First Cobalt inked an agreement with Glencore to supply enough cobalt hydroxide feed material for the refinery to produce 22,250 metric tons of the cobalt sulfate used in the cathodes of lithium-ion batteries, which represents about 90% of plant capacity.
Commissioning of the First Cobalt refinery is slated to begin late in 2022 and by 2023 is expected to account for 25% of the cobalt sulfate produced outside of China.
The First Cobalt refinery happens to lie in a region of Ontario renowned for its cobalt-enriched silver deposits.
First Cobalt, the company, owns more than 10,000 hectares (24,700 acres) of silver-cobalt exploration properties along the Ontario Cobalt Belt near its refinery, which could offer new sources of cobalt coming out of the critical minerals-enriched province.
"Industries across Ontario and around the world need a steady supply of critical minerals to support new technologies and emerging industries, including electric vehicles," said Rickford
First Cobalt project in Idaho
Despite its cobalt prospective lands in Ontario, First Cobalt is currently focusing its exploration efforts on the Iron Creek cobalt-copper project in Idaho, which hosts one of the few primary cobalt deposits in the world.
According to a 2019 calculation, Iron Creek hosts 2.2 million metric tons of indicated resource averaging 0.26% (12.3 million pounds) cobalt and 0.61% (29 million lb) copper; plus 2.7 million metric tons of inferred resource averaging 0.22% (12.7 million lb) cobalt and 0.68% (40 million lb) copper.
With the goal of doubling the size of the resource, First Cobalt launched a C$2.5 million exploration program at Iron Creek in June.
"With our Canadian refinery expansion underway, we are turning our attention to our flagship mineral project in Idaho," said First Cobalt President and CEO Trent Mell. "Drilling aims to extend the cobalt and copper mineralization at Iron Creek and test for new mineralization at nearby targets that could result in additional resources on the property."
"Our vision in Idaho is to build a modern underground mine operation and mineral processing facility centered on the Iron Creek cobalt-copper deposit," he added
To realize this vision, the company is working with experts at the Colorado School of Mines to develop innovative techniques for recovering the cobalt and copper from its Iron Creek.
This US$1.2 million research project is being equally co-funded by First Cobalt and DOE's Critical Materials Institute.
"To have the support of the United States government to further a national strategy of developing a domestic supply of cobalt further reinforces the First Cobalt value proposition as North America's only integrated supplier of battery materials for the electric vehicle industry," said Mell.
On the northern horizon
In addition to Ontario and Idaho, several exploration projects in Canada and Alaska have the potential to offer cobalt as a coproduct of other metals that would be produced if a mine were to be developed.
One of the most intriguing of these deposits is at Fortune Minerals Ltd.'s Nico cobalt-gold-bismuth-copper project in Northwest Territories.
According to a 2020 plan, a mine at Nico and an associated refinery in a Canadian province such as Saskatchewan would produce an average of 1,800 metric tons of battery-grade cobalt sulfate; 1,700 metric tons of bismuth; 300 metric tons of copper; and 47,000 oz of gold annually over the first 14 years of mining.
This mix of critical, precious, and base metals may be an intriguing prospect for those wanting to see more cobalt mined and refined in North America.
Giga Metals Corp.'s Turnagain project in Northern British Columbia is another potential Canadian source of cobalt, along with the nickel also needed in lithium-ion batteries.
A preliminary economic assessment completed last October outlined plans for a mine at Turnagain that would produce an average of 33,215 metric tons of nickel and 1,962 metric tons of cobalt annually over a 37-year mine life.
One of the things that could make this project attractive to automotive and battery manufacturers is a unique characteristic of the ore that could result in a truly carbon-neutral source of the battery metals.
This is due to the fact that the tailings left behind after the nickel and cobalt are extracted are really good at absorbing carbon dioxide out of the atmosphere.
"We now have empirical data that supports our ambition to build the world's first true carbon-neutral nickel mine, meaning a project that achieves carbon neutrality without purchasing carbon credits," said Giga Metals President Martin Vydra.
More information on Turnagain can be read at Miners answer Musk call for more nickel in the current edition of Critical Minerals Alliances.
In Alaska, a world-class copper deposit being advanced toward development by Ambler Metals, a joint venture owned equally by Trilogy Metals Inc. and South32 Ltd., has the potential to produce cobalt alongside the copper needed in vast quantities for EVs and renewable energy.
According to a calculation completed in 2018, Bornite hosts 6.4 billion lb of copper and 77 million lb of cobalt.
Metallurgical work shows promise that a cobalt concentrate could be produced at this world-class deposit in Northwest Alaska, which is a good indication that a future mine there could produce the battery metal as a byproduct.
While currently off-limits due to being locked up in a park, the Windy Craggy deposit in northwestern BC is considered among the richest stores of cobalt in North America.
Situated about 30 miles east of the Alaska border, Windy Craggy hosts an estimated 297.4 million metric tons of historical resource averaging 1.38% (9 billion lb) copper, 0.069% (452.5 million lb) cobalt, 0.2 g/t (1.9 million oz) gold, and 3.83 g/t (35.3 million oz) silver.
This adds up to roughly US$59 billion based on mid-2021 prices.
Bruce Downing, a geologist who has been involved with Windy Craggy since 1975, and Contango ORE Inc. President and CEO Rick Van Nieuwenhuyse believe that this rich project is worth a second look.
First Cobalt Alliance
"Cobalt in particular is a metal absolutely critical in battery storage for electric vehicles as well as other storage applications. It has been deemed a Critical Metal by the USA and Canada. When combined with the fact that 65% of the world cobalt metal is sourced in the Congo – not a country known for its stability or transparency, but rather known for its abuse of child labor and human rights violations – is it not our responsibility to ask ourselves if we made a mistake locking up a high quality, North American source of cobalt that could be mined and processed with strict environmental standards and appropriate human rights and labor controls so that cobalt is ethically sourced?" they queried in a 2020 article published in Resource World and North of 60 Mining News.
North American governments, carmakers, and battery manufacturers are pondering similar questions as they march ahead with plans to transition to an e-mobility future – a future that will likely have some cobalt in the recipe.