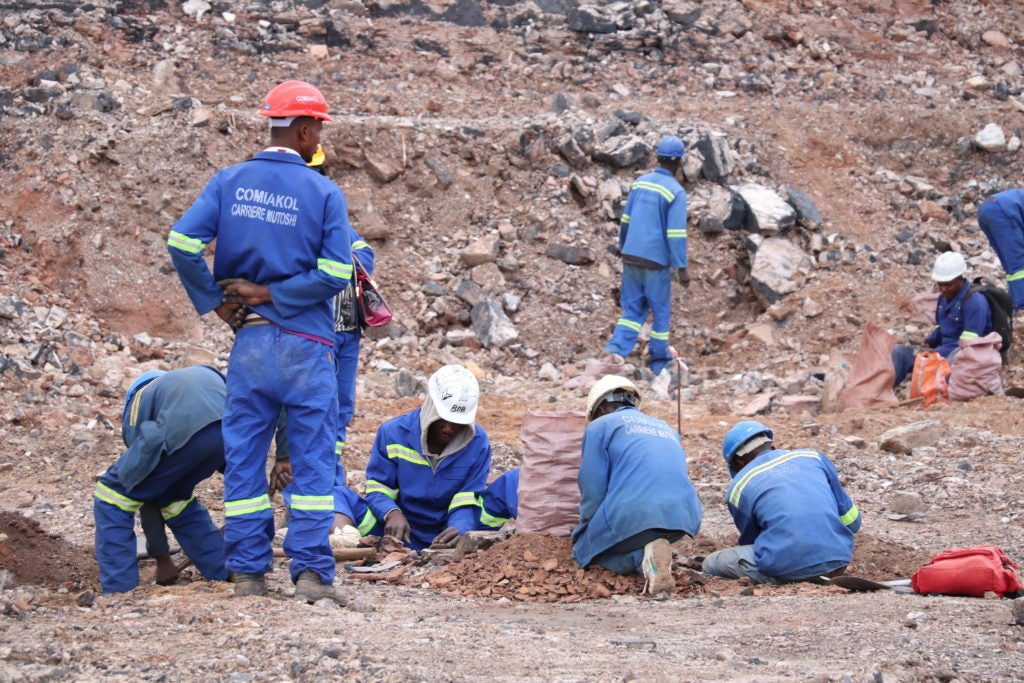 Responsible Mining: Formalizing the ASM Sector in DRC Copper-Cobalt Belt
For the last 1.5 years, Impact Facility has worked with Fairphone, Signify, and Huayou Cobalt to develop a program that addresses urgent issues associated with the production of cobalt through artisanal and small-scale mining (ASM) operations in the Democratic Republic of the Congo (DRC). As the organization prepares to launch its action platform, it feels compelled to participate in discourse around improved ASM working conditions, and educate industry on the vital role it plays in mining communities.
Cobalt has a key role in the global transition to a green, technology-driven economy. Most electric vehicles (EVs) and smartphones use batteries with cathodes comprising nickel, manganese, and, critically, cobalt. Given the relatively high cost of the mineral, battery manufacturers try to minimize cobalt content, but engineers struggle to find lower-cost alternatives.
As we continue the shift to a circular economy, recycled cobalt will become a valuable resource. However, even with significant increases in supply, secondary sources will not meet the demand and manufacturers must continue to source cobalt from mining regions.
Public discourse around cobalt mining, however, has predominantly been negative. The media and human rights groups have drawn attention to the prevalence of human rights violations and poor working conditions in ASM locations in the Lualaba Province that accounted for an estimated 20,000 metric tons of cobalt, equivalent to 20 percent of national production in 2019. This creates a dichotomy: our key to a clean, carbon-free future is being produced through labor environments that perpetuate human rights risk.
The knee-jerk reaction for manufacturing companies would be to stop purchasing from these smaller mining communities altogether. However, this can have even worse impacts on the regions. Many of the people affected would be left without a livelihood, or a means to sustain their families and communities.
Building Responsible Mining Operations
The DRC is by far the world's largest cobalt producer, holding an estimated 51 percent of global cobalt reserves and more than 70 percent of global production. In 2015, non-governmental organizations (NGOs) began drawing attention to child labor and hazardous working conditions in the mining city of Kolwezi. An Amnesty International report singled out a mine in the neighborhood of Kasulu, estimating that 35,000 children work in these mines. So how can industry turn this into a more sustainable and ethical supply?
Professionalizing ASM has been a successful strategy in some regions. South American gold operations, for example, have achieved much through the formalization and professionalization of artisanal mines. These efforts required considerable investment, but ultimately resulted in certified, responsibly produced gold demanded by jewelers and electronics manufacturers in major markets. This, in turn, has created positive supply chain relationships that have endured for more than a decade.
Industry can expedite responsible ASM cobalt by leveraging these lessons to build on what has been learned. With more than 100,000 men and women linked to the ASM cobalt sector in the Kolwezi region, professionalization can have profound impacts on work environments, communities, and industry alike.
Responsible ASM Cobalt Sources: Taking Stock
We already see progress on the ground. For example, take the Mutoshi ASM formalization project. Non-governmental organizations, industry representatives, and mining concession holders have worked together to build a responsible cobalt operation in Kolwezi into an example for the region, disallowing children from working and ensuring safe working conditions, adequate worker training, and ethically-managed adult jobs that remove the necessity for child labor. Meanwhile, the Kasulu mine site that originally tipped off NGOs has also undergone a significant formalization effort, and has since been walled off to prevent uncontrolled ingress. It has a hospital and offices to house the managing cooperative.
Industry has participated in these efforts. Huayou Cobalt, the central company targeted by human rights activists, has invested millions of dollars to finance the formalization of Kasulu, without formally owning or controlling the site. However, working conditions at this mine can be improved further, and there have been reports of serious injuries and fatalities (though far fewer than before).
Although these efforts are heartening, reports from the region indicate new setbacks. The Financial Times recently reported that Huayou Cobalt temporarily ceased buying from ASM sources in the DRC. Discussions among key stakeholders are currently underway, but the absence of responsible ASM means that many more downstream and midstream buyers will restrict their procurement strategy to non-ASM materials, driven by the desire to avoid association with negative impacts.
The Financial Times article rightly warns of the unintended consequences that disengagement from ASM can have, pointing out that ASM provides "a lifeline for millions of impoverished people in the DRC." Knee-jerk reactions from cobalt buyers can lead to harmful effects on the very people and communities that are the subject of concern.
Any company that buys cobalt has a responsibility to be part of the solution. Huayou Cobalt has since clarified that even as they temporarily pause commercial relations, their commitment to ASM formalization remains strong. They will continue to contribute to the development of industry-wide ASM standards to define responsible production, and support the mine sites as part of their collaboration with Fairphone, Signify, and The Impact Facility.
The Way Forward for Companies
These developments are just an initial effort. There are more than 50 designated mining areas for ASM in the region, many of which are dormant, as well as dozens of sites in the region that operate illegally or in legal grey zones. As global cobalt demand skyrockets in the coming years, everyone must work toward building responsible mining operations across the region, not just in isolated locations. This will enhance the region by providing all workers with a secure, well-paying job, while their children enjoy their right to education and a childhood.
Companies must create responsible minerals programs that seek constructive engagement on the ground, actively contributing to favorable conditions. Embracing these goals across development, industrial, and non-profit collectives is the key to a solution. The public sector also has a role to play, and new legislation is already establishing responsible minerals as a basic data management requirement.
Together, these efforts drive industry-wide acceptance of cobalt from responsible ASM sources, and provide industry with the data insights it needs to delineate formalized operations from those associated with ongoing human rights violations.
How Industry Can Participate
As an action platform, the Fair Cobalt Alliance invites all organizations to join the founding partners already investing in value chain development in mining communities. The alliance provides a vehicle through which like-minded organizations can pool funds to accomplish mutual priorities. It also acts as a management body for those programs.
The alliance works with key industry stakeholders to help industry influence and identify responsible ASM operations. Meanwhile, it is important to have more companies send a strong market signal recognizing the legitimacy of cobalt from responsible ASM operations. Through public policies and internal responsible sourcing strategies, companies have powerful tools to acknowledge the potential good of ASM operations paving the way to establishing much-needed wide-scale support programs.
Pledging to the Fair Cobalt Alliance's "Call to Action" is a concrete path to promoting the continuous improvement of working conditions and environmental management at ASM operations.