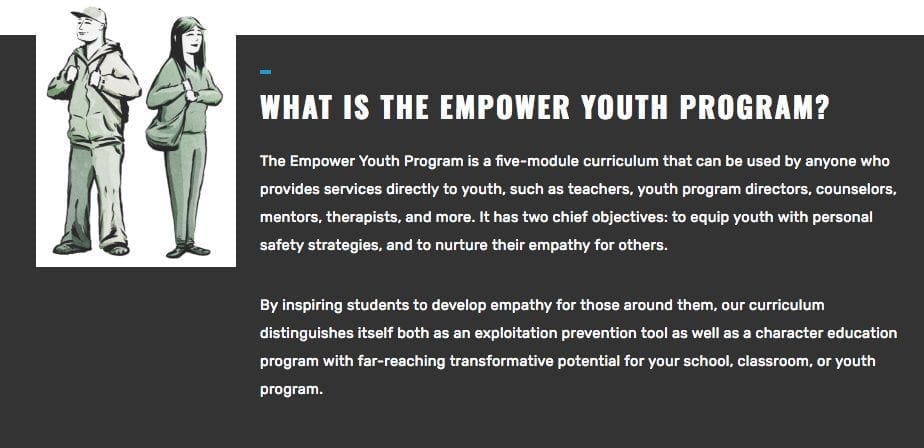 The Empower Youth Program
The Empower Youth Program is a five-module curriculum designed for youth aged 12 and up. This innovative resource can be used by anyone who provides services directly to youth, such as teachers, youth program directors, social workers, counselors, mentors, therapists, and more. It has two chief objectives: to equip youth with personal safety strategies, and to nurture their empathy for others.
By inspiring students to develop empathy for those around them, our curriculum distinguishes itself both as an exploitation prevention tool as well as a character education program with far-reaching transformative potential for your school, classroom, or youth program. Available in English and in Spanish, the curriculum includes five lessons complete with original teaching media, activities, discussion questions, handouts, and more.