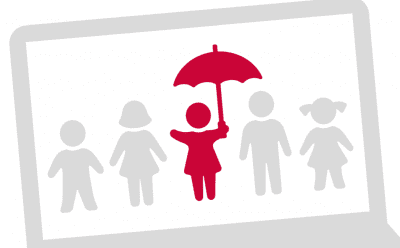 Protecting Children from Online Sexual Exploitation: A Guide for Religious Leaders and Communities
The rapid development of information and communications technologies (ICTs) and the advent of the
Internet have introduced an entirely new dimension to the sexual exploitation of children.
Religious groups and communities represent the most developed, inter-connected form of social organisations in existence, reaching the smallest villages to capital cities and beyond. Due to this unique position, religious leaders and communities are particularly well placed to protect children from online sexual exploitation, to offer care and support to those who suffer such violence, and to work with children, parents, teachers and the larger community, as well as with law enforcement, to prevent and stop this crime. Regardless of their specific traditions, practices or beliefs, all can agree that children are the most precious and vulnerable members of our societies, and deserve our best efforts to protect them.
Major steps have been taken in the past 20 years to build and strengthen civil society and religious engagement in the fight to end the sexual exploitation of children. However, much more needs to be done and therefore, Religions for Peace (RfP) and ECPAT International are pleased to present this guide to action to help religious communities harness their strengths to prevent, respond and end online child sexual exploitation.
It is the hope that this guide (available in English and Spanish – for download) provides some basic tools to equip religious leaders and communities to act, advocate, educate, and collaborate both among themselves and with broader initiatives so that each and every child can live without fear, develop their true potential and enjoy the inviolable gift of their human dignity.