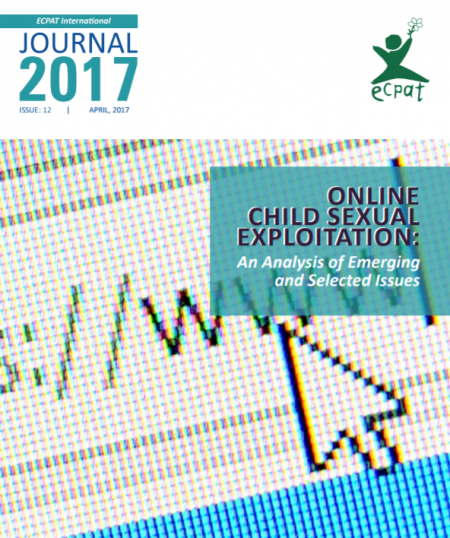 Online Child Sexual Exploitation: An Analysis of Emerging and Selected Issues
Although information and communication technologies (ICTs) are an important and positive component
of modern life, their rapid expansion is making more children vulnerable to online sexual exploitation.
The swift evolution of the technology is leading to a terrifying growth in online child sexual abuse
material (CSAM), as well as new emerging threats to children.
Without a doubt, the volume and scale of CSAM has reached unprecedented levels. In 2014, INHOPE,
the association of INTERNET hotlines, assessed that 83,644 URLS containing child sexual abuse material exist worldwide, a 64% increase from the year before. The NCMEC Cybertipline (which handles reports of child sexual exploitation for major tech companies in the US) received more than 7.5 million reports since 1998, yet 4.4 million of these were received in 2015 alone. There is also a clear indication that child abuse material is being circulated by offenders through more hidden platforms, such as file sharing networks (including peer-to-peer), the 'Dark Net' or similarly encrypted software techniques such as The Onion Router (TOR).
ECPAT has a long record of contributing to global efforts aimed at eliminating online child sexual exploitation (OCSE). ECPAT advocates for the development and implementation of stronger, relevant legal frameworks; calls for the wider deployment of technical tools to reduce the availability of CSAM;
supports law enforcement; and raises awareness with the public. ECPAT's Journal Series is yet another
strategy to research, analyse and depict emerging global threats and trends in the sexual exploitation of
children, including online, and to highlight lessons learnt and recommendations for better prevention
and protection. The latest ECPAT Journal predominately focuses on the online sexual exploitation of children. It contains four articles exploring some of the technical challenges and emerging concerns.