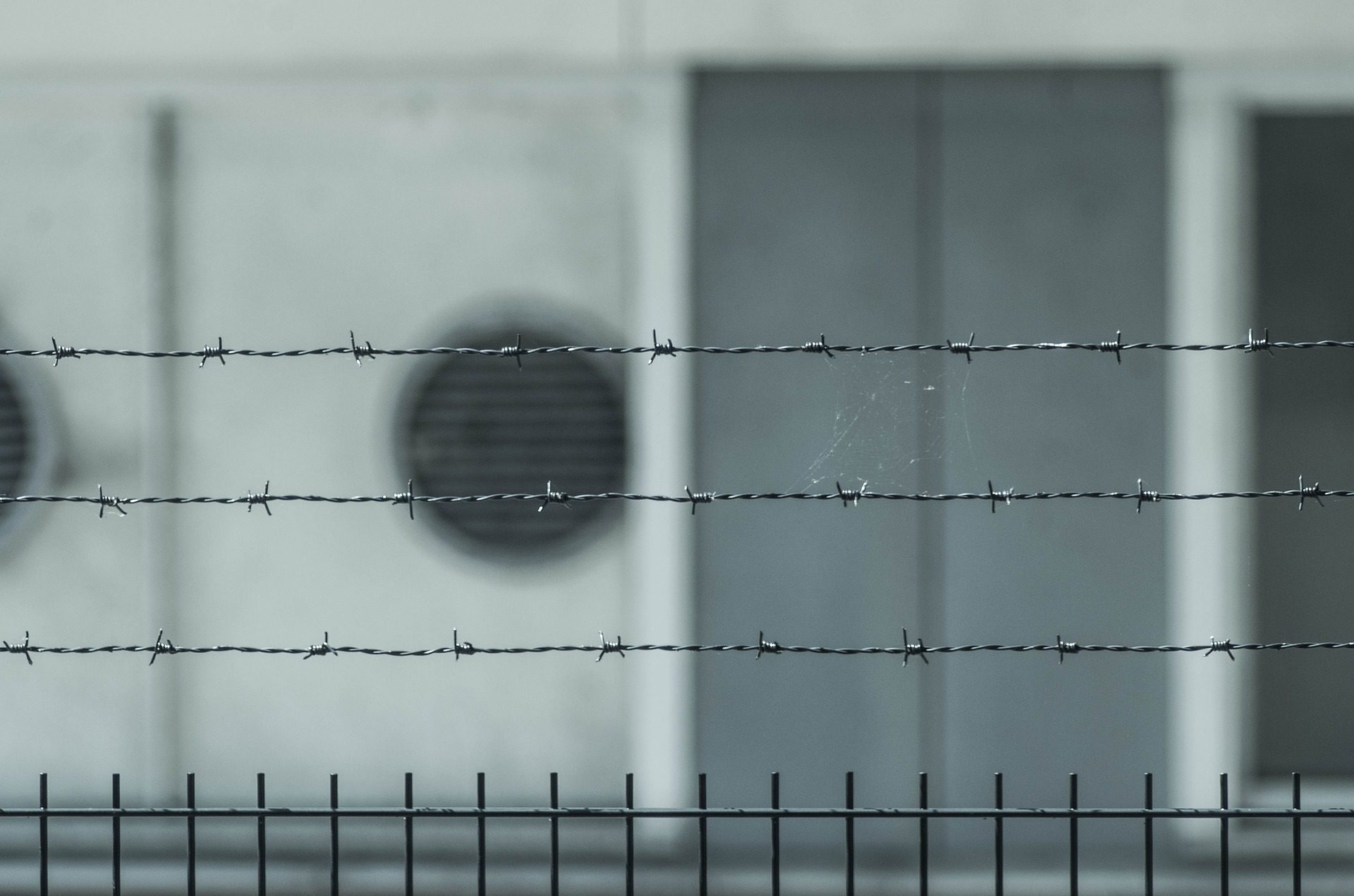 Prison Labor in Minnesota, Part 1
Ezekiel "Zeke" Caligiuri has been incarcerated in Minnesota prisons since 2000. At 22 years old, he was convicted of second degree murder for his role in the beating death of Edwin Isaacson (50). The other two involved in the murder are also in prison.
Prior to his arrest, Zeke's days were filled with drugs, alcohol abuse, and periodic depression. Zeke grew up in South Minneapolis in the 1990s at a time when the New York Times dubbed the city "Murderapolis", reporting that Minneapolis had nearly 70% more murders per capita than New York City, surpassing its annual homicide rate.
It wasn't until his incarceration that he explored his dormant interest in writing. Developing his literary voice in a prison writing program resulted in award-winning writing, culminating in Zeke's critically-acclaimed, "This Is Where I Am: A Memoir." The introspection in his writing wasn't limited to examining his own experience, however. Zeke developed a motivation and consciousness through persistent exploration of the varied experiences in confinement.
According to records obtained by the department of corrections and public records, prison labor schemes pay most inmates less than a dollar an hour to produce common products like road salt and dorm furniture while many fold balloons in spartan settings. A reality of confinement is earning a miniscule wage in order to buy basic goods sold in the Canteen, MINNCOR's prison retail monopoly. MINNCOR is a profit-generating entity within the Department of Corrections (DOC). The Canteen sells inmates a variety of items ranging from personal hygiene to snacks.
Since 2000, Zeke's home has been the confinement of St. Cloud, Stillwater, Lino Lakes, and Faribault prisons, as well as various county facilities during his trial. He recently finished a year at Goodhue County Jail having just transferred back to Faribault. Throughout his incarceration he has worked countless jobs, from cleaning to tutoring writing classes.
For Zeke, working in the prison geriatric ward gave him the best opportunity to write and develop his memoir. Zeke's job supporting men at the end of their lives was a welcome reprieve from his cell. The slow pace of work allowed him to write more freely in an open space. Many of the older prisoners had spent a lifetime in custody and were coming to grips with the cold reality of mortality within prisons walls.
Most of Zeke's writing happened within the confinement of concrete walls decorated with steel furniture. Every sentence was laboriously constructed and endlessly interrupted; each move to a new facility meant heightened fear that his carefully crafted words would disappear in the confused shuffle of papers, a familiar upheaval during the process of inmate transferrals.
The DOC has a monopoly over an inmate's shelter, work opportunities, and medical care. Since inmates live in their workplace, their living conditions are also their working conditions. Part 2 of this series will explore prison labor in greater detail.
Clinical yet lyrical in his charismatic assessment of the prison system, Zeke's slight frame is unable to disguise a permanent slouch—the result of exhaustion and pain caused by the dynamics of incarceration.
For Zeke and many other inmates, the worst part of their confinement is medical service. The denial of basic healthcare by sub-contracted private providers has led to drastic consequences for many inmates, including Zeke.
Zeke and Pam
Zeke's father, Mike, died in the early years of Zeke's incarceration. After his death, Zeke's mother, Pamela "Pam" Caligiuri, played the dual role of advocate and emotional support. However, Pam passed away suddenly in 2017. The shock of Pam's death disoriented Zeke. A steady stream of family and supporters visited Zeke in the following weeks and months. Others rallied to clean out Pam's apartment and preserve what remained of Zeke's life on the outside for him once he is released in 2022.
Pam's commitment to Zeke was unapologetic and tenacious.
Once, Zeke needed a new pair of glasses. Pam waited 12 weeks for a new prescription and spent hours finding a company that met the DOC standards for shipping to inmates.
Once the glasses arrived at the facility, the mail room attendant threatened to destroy the package. She claimed that, despite Pam's strenuous reviews of DOC regulations, she had not followed appropriate procedure. When Pam called the Stillwater Correctional Facility demanding a solution, an employee told her that, "You have got to stop being his mother. These men have to fight their own battles." Filled with anger, Pam responded, "Don't you ever tell me to not be his mother."
Pam got into her Subaru and drove directly to Stillwater Prison. Once inside the Warden's office, she planted herself into a chair and declared, "They will have to pick this chair up and drag me out of here!" When she got home, a call from Zeke informed her that, much to his surprise, he had received his glasses.
Pam believed that her sense of advocacy came from surviving her father's beatings, learning to fight back when her 18-year-old brother moved out and she became the sole target of her father's abuse.
Pam would often spend half her day fighting for meaningful change within the DOC for her son. Pam was a regular presence in legislative hearings and met regularly with other families who have loved ones in custody. From her perspective, "It feels more like life and death; it's your child's life."
Zeke has no living relatives to greet him when he is released. He will have to depend on the kindness and solidarity of the relationships he has built over the years. The notoriety credited to his writing gave him access to supporters invested in his success. He regularly receives letters and makes himself available to those that are curious about his experience. Pam had also created a dense infrastructure of support for her son prior to her death.
Private Healthcare and Medical Neglect
Zeke struggles with recurring undiagnosed kidney issues that developed during his time in custody. When Pam became fully of aware of Zeke's declining health, she took the unusual step of becoming his power of attorney to gain access to and have an archive of Zeke's medical care.
Pam wrote a letter in May 2012 to DOC officials. It synthesizes medical reports to ask for better treatment for Zeke's chronic kidney issues. She highlighted that, "his condition has gotten steadily worse in the last year to where he is currently urinating 25 to 35 times a day with only minimal fluid intake (40 to 45 ounces per day)." The discomfort of constant urination has led to Zeke losing sleep and weight. A doctor from Corizon Health, a DOC private contractor, cancelled further diagnostic tests.
In response to Zeke's poor health, DOC representative and Director of Communications Sarah J. Fitzgerald stated, "Under law, I am unable to comment on an offender's medical condition, but all offenders are medically screened before being transferred, and the jail has medical staff responsible for offender medical care."
Lawsuits provided details on medical neglect at the hands of subcontracted private healthcare provider, Corizon Health. An investigation by the Star Tribune shows that between 2000 and 2012, nine state prisoners died after medical care was denied or delayed, while twenty-one inmates suffered critical injuries. Xavius Scullark-Johnson died in 2010 after three seizures and an ambulance was turned away.
In February 2011, Jerrell Hammond was ignored as he pleaded for emergency care, screaming, "Please don't let me die." An autopsy showed that he died in his cell of pulmonary blood clots, following repeated attempts to get attention for his severe chest pain. The Star Tribune also reported that between 2011 and 2015, the DOC paid nearly $1.5 million in settlements over lawsuits related to wrongful injuries and deaths.
Reporting from ThinkProgress explains that Corizon has been notorious for medical neglect throughout the country. In Pennsylvania in 2015, the ACLU investigated claims that Corizon staff denied HIV medication to inmates. According to Reuters, a 2015 lawsuit over the 2011 death of an Alameda County, CA inmate resulted in $8.3 million dollar settlement. At the time it was the "largest single civil rights wrongful death settlement in state history."
The lawsuit alleged that Corizon did not properly diagnose the inmate, who was suffering from alcohol withdrawal. The lawsuit further alleged that the guards beat the inmate. Corizon agreed to stop their cost-saving practice of using licensed vocational nurses instead of registered nurses. This practice saves Corizon 35%, but led to lapses in care.
Corizon operated under a "risk-share plan" with the Minnesota Department of Corrections. The plan enhanced Corizon's profits and kept the DOC medical costs low by rationing medical services. A February 2014 report by the Minnesota legislative auditor's office cited significant areas for improvement and concern, noting deficiencies in treatment of chronically ill inmates, as well as some inmates not receiving any mental health services at all. The report noted that all health services operate with "limited external oversight."
Medical records obtained by Zeke's mother indicate that his physical condition is deteriorating. Multiple kidney stones have been the worst symptom of his health issues. His first kidney stone occurred at Stillwater in 2013. "I was in a single cell. I was in excruciating pain. I vomited a dozen times. Because it was Saturday night, they only had an on-call doctor," he said. Zeke was finally seen and treated five hours later. Untreated kidney stones can lead to sepsis or septic shock, which can result in death. Doctors have told Zeke he will continue to have kidney stones.
The DOC announced a move to Centurion Managed Care in 2013, another for-profit prison healthcare provider. Shortly thereafter, Centurion was sued. In May 2015, the International Humanitarian Law Institute filed a lawsuit on behalf of two men and an estimated 1,500 people in the Minnesota prison system who are infected with Hepatitis C. The suit alleges that DOC officials refused access to the latest, most effective Hepatitis C treatments.
In 2015 Zeke survived a second kidney stone during his time at Lino Lake Correctional Facility. He felt intense pain, which caused him to vomit. He was in a dormitory bathroom, lying on the floor seemingly attached to a toilet while fellow inmates watched. The guards, while attentive, couldn't do anything until the watch commander and Centurion doctors approved further medical procedures. The watch commander doubted the seriousness of the situation, accusing Zeke of making vomit noises.
"I was vomiting so much that I started vomiting blood," Zeke said. Both instances were remarkably painful. "In particular, having no one around to diagnose me and what was happening, I was worried that my appendix had burst," he said. During each episode, he was told to apply an ice pack and take over-the-counter medicine. Zeke was transferred in April to Goodhue County Jail. Goodhue houses DOC overflow inmates, or "boarders", as part of efforts beginning in 2013 to relieve statewide prison overcrowding.
Goodhue offers limited recreation and educational programming and services because jails are not designed for long-term confinement. For example, the inmate phone service is substantially more expensive because they are exempt from Federal Communications Commission rules restricting costs. According to a contract obtained through a public records request, county jails like Goodhue receive a $55 per inmate per day to cover costs including health care. Accordingly, "Any care beyond basic medical, mental health, and dental care must be approved by the State's Health Services representative." This dynamic creates further barriers to the provision of responsive treatment.
Till the day she died, Pam was devoted to supporting her son and lived with anxiety over his wellbeing. Her anxiety heightened as she began advocating with greater frequency and urgency, while Zeke's profile rose during the lead up to the publication of his memoir. When Zeke was transferred to Goodhue Jail, Pam worried that Zeke's kidney issues would worsen. Since Pam had all of Zeke's medical files, she presented them to doctors to get a better perspective on Zeke's health. Doctors concluded that without proper medical care and a serious adjustment in his diet, Zeke is at risk of irreparable damage to his kidneys.
What Pam and Zeke struggled to come to terms with is that the prison system has a monopoly over the bodies of incarcerated men, what their wages are, and how they are treated. This monopoly is wielded to fulfill state law requiring MINNCOR to be financially self-sustaining. In turn, the drive for revenue and the invisibility of the incarcerated conceal the reality that their labor is a ubiquitous part of everyday life.