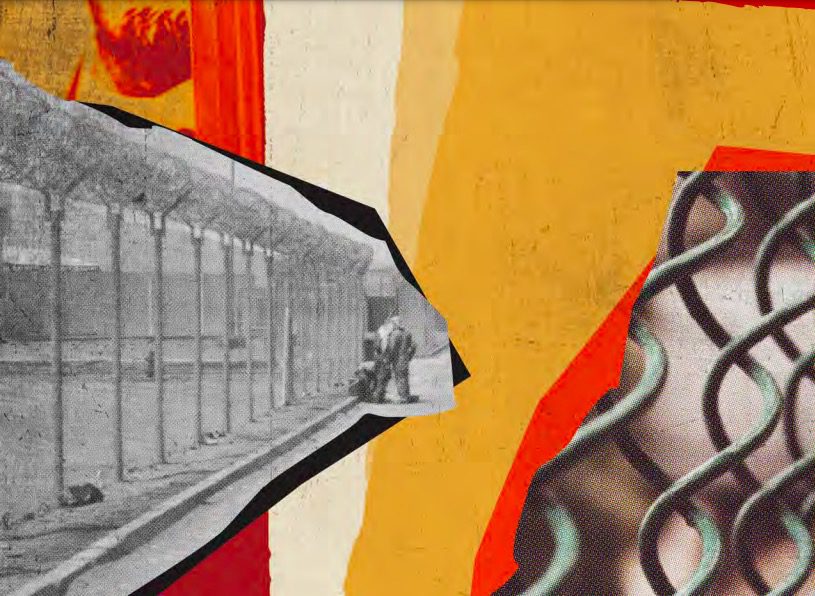 Policy Blueprint for Ending Carceral Profiteering
Forward
Each year, a matrix of private corporations generate $80 billion in revenue by exploiting incarcerated people and their support networks. This exploitation, powered by over 4,000 corporations engaged in a web of public–private partnerships, disproportionately targets and steals resources from Black communities.
As of 2022, police, prosecutors, and judges detained or incarcerated almost two million people across the United States. On a daily basis, corporate entities take advantage of these parents, children, friends, community members, and their support networks on the outside. This exploitation allows corporations to pit their bottom lines against the lives of incarcerated people with little to no government intervention. Predatory practices by corporations impede incarcerated people's ability to remain in contact with their loved ones, purchase basic hygiene products and necessities, and access medical care and healthy, high-quality food.
There are material, everyday consequences to this exploitation. When private corporations charge egregiously high fees, like $11.25 for a 15-minute phone call, to pad their bottom lines, families are left to bear the burden. On a daily basis, families are faced with impossible decisions: pay rent and purchase groceries and life-saving medications, or make a phone call to speak with their incarcerated loved one this week? Oftentimes these families have already lost a wage earner and can least afford to pay the high costs and fees that federal, state, and local agencies neglect to protect them from.
These costs are overwhelmingly borne by women, especially Black, Latinx, and Indigenous women. Such was the case of Maria Marshall, who, after spending $120 in just two weeks to maintain contact with both her teenage son and her ex-husband behind bars, was forced to make the difficult choice between the two, as she struggled to pay exorbitant phone rates and could only afford one of their accounts.6 Maria Marshall's experience is not singular and is the direct result of exploitation by private corporations.
While corporate greed forces Maria to choose between essential contact with her family members, the two largest carceral telecommunications corporations generate over $1.3 million in revenue a year. Corporations force one in three families with an incarcerated loved one to go into debt just to be able to talk to and visit their loved ones.
Two private equity-owned corporations, Securus and ViaPath, dominate the $1.4 billion prison telecommunications industry.9 Private corporations like these exploit incarcerated people –especially those that are Black and brown and vastly overrepresented in our prisons and jails– in every sector of the $80 billion prison industry.
Despite only accounting for 13% of the U.S. population, Black people make up 38% of those incarcerated in the nation's prisons and jails. This is the result of a legal system marred by systemic racism in which Black people are routinely criminalized and unfairly targeted. Racial bias permeates every stage of the criminal legal system, from the overpolicing of Black neighborhoods to prosecutorial decisions, pretrial release options, conviction and sentencing, incarceration, release, and beyond. Because of this racial targeting, an estimated 63% of Black Americans have had family members who have been in jail or prison. Black children are also disproportionately impacted by systemic racism and mass incarceration. The targeted and disproportionate incarceration of Black people has made Black children six times more likely than their white counterparts to have an incarcerated parent.
In the 2020 presidential election and the 2022 midterm elections, Black voters were essential in restoring our government. It is time for the government to do right by Black communities by eliminating private profiteering from our nation's carceral system and reducing the injustices Black communities face.
On January 26, 2021, President Biden tweeted, "No one should be profiteering off of our criminal justice system." Two years later, it's time for his administration to act. The proposed administrative actions outlined in the following Policy Blueprint would weaken the power of prison profiteers, strengthen protections for Black people and families with incarcerated loved ones, and ultimately end carceral profiteering at the federal level. The solutions proposed in this Policy Blueprint will increase regulation and oversight of private corporations operating in carceral settings, spur investigations, research, and reporting to lift the veil of secrecy private corporations operate under, and establish protections for incarcerated people and their loved ones through legislation, rulemaking, and guidance.
The Biden-Harris Administration has the unique opportunity to create real material change in the everyday lives of Black communities, incarcerated people, and their loved ones. Many of these policy changes can be implemented in the final two years of the Biden-Harris Administration's current term through executive action.
On January 5, 2023, after two decades of tireless advocacy, the Martha Wright-Reed Just and Reasonable Communications Act of 2022 was passed and signed by President Biden. The legislation gives the Federal Communications Commission (FCC) the authority to establish maximum service rates in prisons for communication providers, an encouraging first step in protecting Black communities against corporate exploitation. However, the legislation does not apply to other telecommunication services private corporations often use to exploit incarcerated people and fails to address predatory anti-trust and lobbying practices telecommunications corporations engage in to consolidate power. It would be a crucial misstep for the Biden-Harris Administration to not build on this historic effort to protect Black communities, incarcerated people, and their loved ones and do more. To not take strong action to divest from profiteering throughout the criminal legal system in its entirety would be a complete failure.
Outlined in our Policy Blueprint for Ending Carceral Profiteering are seven key areas where the federal government can make significant progress toward eliminating carceral profiteering in the overall federal prison system and the following sectors: healthcare, food and commissary, telecommunications, financial services, electronic monitoring, and labor. An in-depth summary of the seven areas and corresponding demands outlined in the Policy Blueprint can be found in the report's executive summary.
Ending corporate exploitation throughout the federal carceral system is not only the right thing to do— it's low-hanging fruit that will reduce harm to Black communities, and improve public safety. It's time for the Biden-Harris Administration to fulfill its campaign promises and actions.
Rashad Robinson President, Color Of Change
Prisons and jails are a business. Each year, billions of dollars are made off of the millions of people that cycle in and out of our nation's carceral facilities. It's way past time we end this gross predation.
Over the last 40 years, the carceral system has grown into a vast network of over four thousand corporations working through public-private partnerships to profit from the incarceration of our grandparents, parents, siblings, children, and other loved ones. Federal, state, and local governments have opened the door to their predatory practices in exchange for corporate kickbacks and giveaways, lobbying support, and campaign financing. Together, they fought to expand incarceration into a carceral crisis and collected the windfalls.
Today, we are left with a $80 billion prison industry that is exploiting the devastation of people and communities impacted by incarceration — especially those that are Black and brown and vastly overrepresented in our prisons and jails — bleeding them dry of their resources and leeching off taxpayers whose dollars support the carceral system. It has expanded its tentacles into almost every corner of the carceral experience, from food to healthcare, telecom to financial services, and labor to community corrections, and it is undermining our public safety and public health. But the $80-billion-figure captures only the most direct system costs and obscures the rippling, and often intergenerational, financial devastation the industry causes.
President Biden addressed the issue of prison profiteering in blunt terms almost immediately after his inauguration, calling out the damage done to American families by corporations that profit from incarceration. Now, halfway through President Biden's first term, we are calling on his Administration to live up to his commitment to make real change and start protecting Americans from the predatory prison industry. Incarcerated people and their families must no longer be treated as profit centers to enrich shareholders.
The White House has the authority to change the way we do business in the federal prison system, model best practices, provide technical assistance, and work with states and localities to implement similar changes at those levels. This Policy Blueprint for Ending Carceral Profiteering calls for changes in seven sectors of the prison industry that remove the profit motive from our carceral system.
We've provided recommendations that put teeth into the White House's original vision and mapped areas where the Administration can take direct action, and also ways to stimulate other actors across the system to do the same. We hope this report provides a blueprint for fulfilling some of the promises of justice that the Biden-Harris Administration made and many expect it to meet.
Bianca Tylek Executive Director, Worth Rises
Read or download full report here.