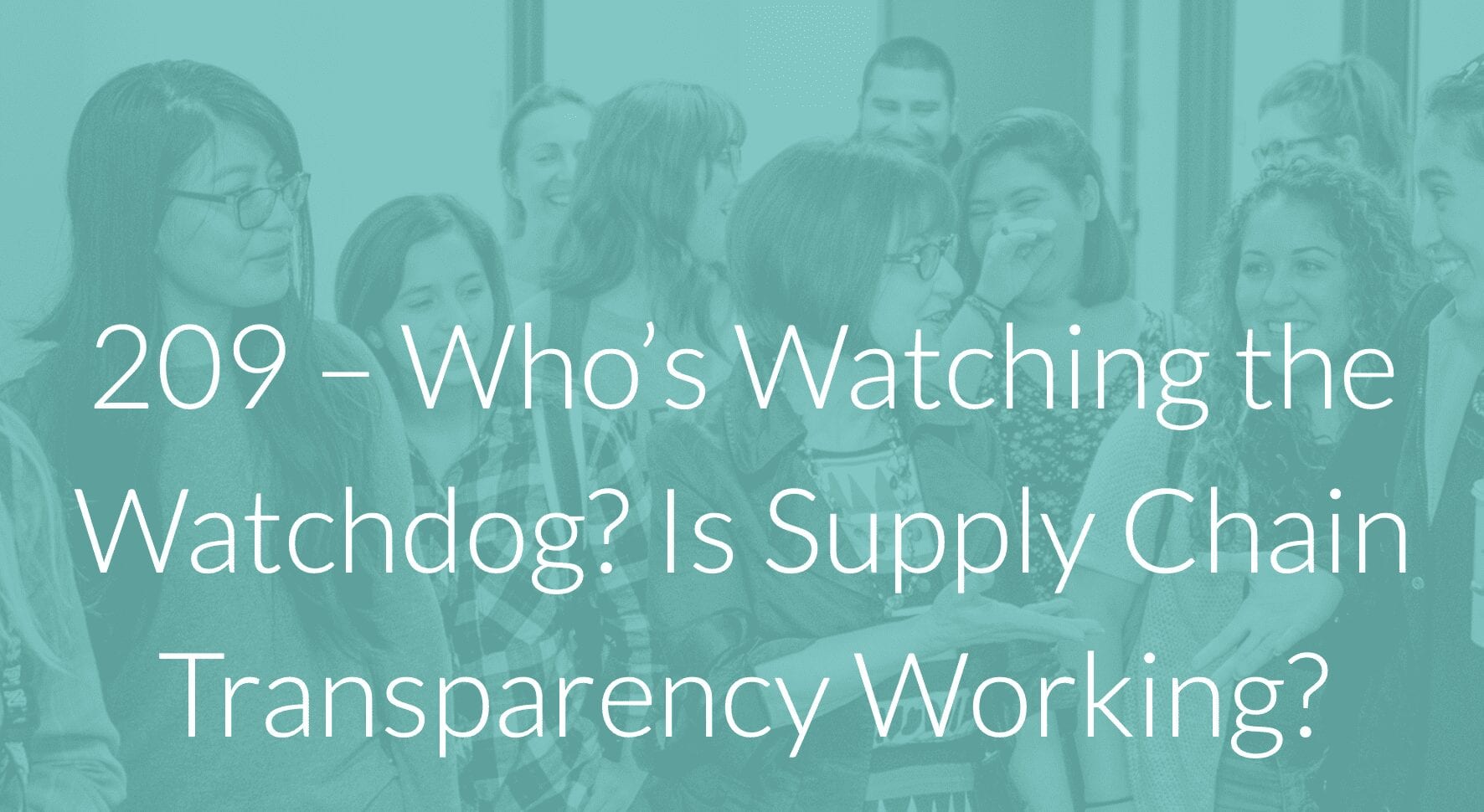 Podcast Episode: Who's Watching the Watchdog? Is Supply Chain Transparency Working?
Dr. Sandie Morgan and Dave Stachowiak are joined by Benjamin Thomas Greer. His role at the California Governor's Office of Emergency Services is as a Subject Matter Expert in the field of human trafficking and child sexual exploitation; specifically instructing and developing human trafficking courses for law enforcing and emergency personnel. They discuss the complexities and challenges of the California Supply Chain Act and how consumers can be advocates for ending modern day slavery within supply chains.
Key Points
As the global economy extends, consumers are likely less aware of where the products they purchase come from and how they're assembled, but it's more important than ever to remain thoughtful of the supply chain.
The California Supply Chain Transparency Act does not require a company to affirmatively investigate their supply chain, but it does require the businesses to post on their website home page what efforts, if any, that they do to ensure that forced labor or exploitation is not a part of their chain. 
Read more here.